Summary: This article will go over what action items in Vantaca are and how they are beneficial to your company.
An Action Item (abbreviated as "XN" in Vantaca) is a unique workflow process for each of the tasks that a management company performs, which is mapped with specific steps to assign responsibility to specific roles, send templated communications, and track progress of the task to be completed!
At Vantaca, we take all of those tasks that a management company performs for their associations and build a workflow process for each task so that the users can always know what tasks are assigned to them, what needs to be done next, and what stage of the process each task is in, in real time. By processing all tasks as action items, we can then start building historical data around the volume of each task performed, either for all associations under your management, for a specific association, or even an individual homeowner account. With action items, you can track how many work orders have been processed for an association or even how many times a homeowner called in.
Some common examples of Action Items include:
Invoices
Service Requests
Financial Delivery
Violations
Fee Waiver Requests
Action Items are always broken out into Steps. These steps are what allow you to assign and complete these smaller tasks within an action item. Think of steps as an assembly line workflow that passes tasks down the line of users, homeowners, or service providers. An example of this in a Service Request action item would be the Homeowner receiving notification of their service request being submitted, it is stepped and assigned to the Manager for approval, and then it is stepped to the Service Provider to inform them of the service request, and so on. To learn more about how to add steps to action items, see the article, Adding a Step to an Action Type.
The My Action Items tab will display any action items that are currently in a step associated with a role you are assigned to. This allows users to always know exactly what they need to work on, track due dates, and follow the status of pending issues. To access your My Action Items page, navigate to Action Items > My Action Items.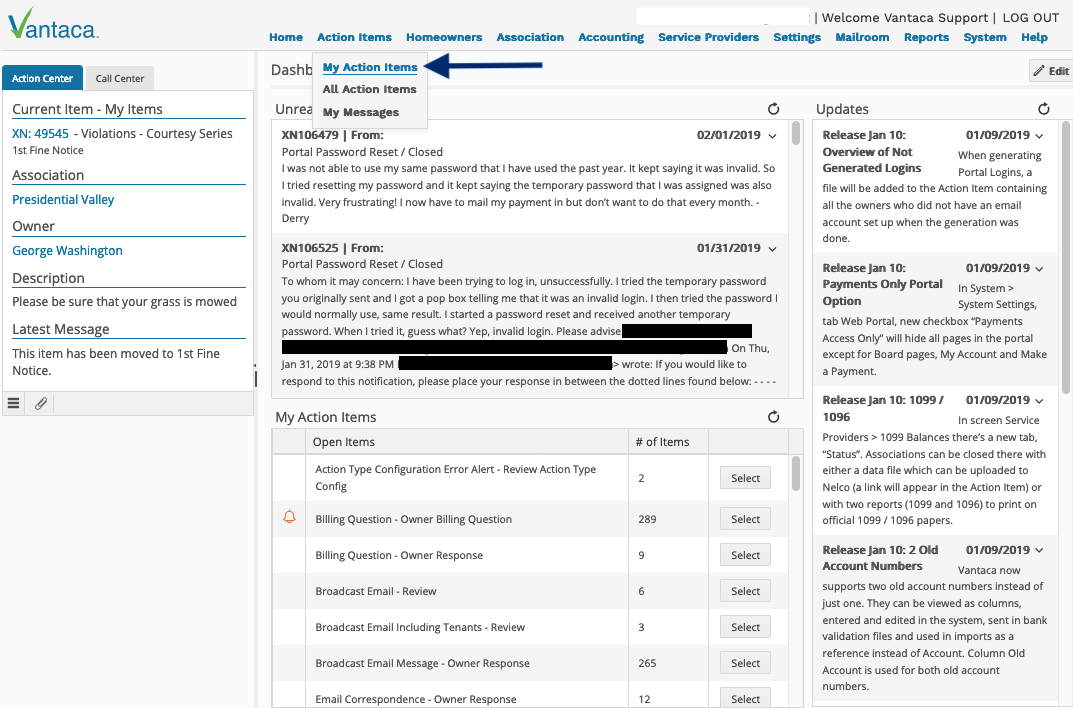 To see all action items that you are a default follower on, regardless of the step that they are in, navigate to Action Items > All Action Items.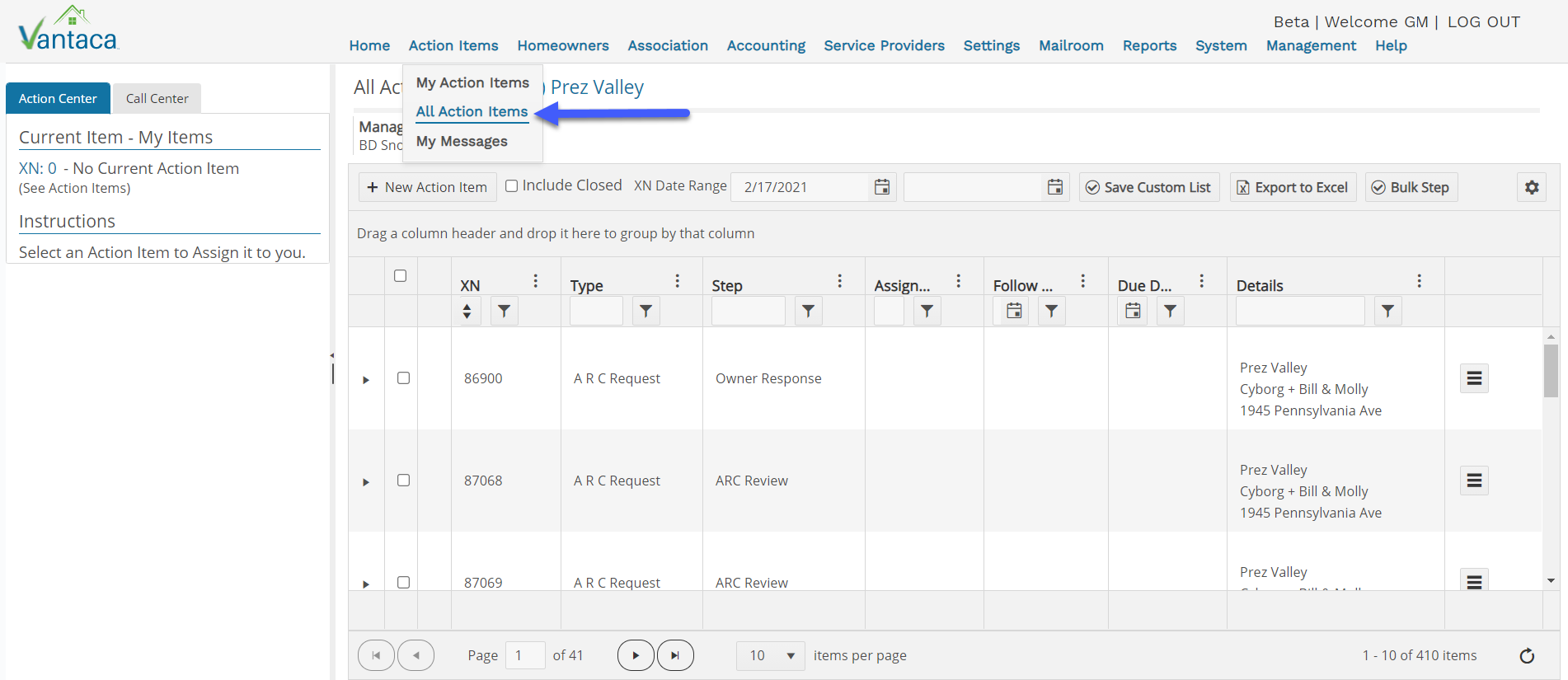 The All Action Items page displays all of the open action items for which you are a default follower, either for a specific association or across all of the associations in your portfolio. Click on the association name at the top of the page to select a new association or select All Associations to search across all action items for all associations.
To see any previously closed or voided action items, click on the Include Closed box as shown below: