Summary: The purpose of this article is to provide instructions to issue a stop payment on a payment initiated through the Vantaca system.
Objectives:
Issue a stop payment on a payment initiated through Vantaca
Instructions:
To begin, access the Association's bank account registry by hovering your cursor over the Accounting drop down menu and selecting the Bank Register screen.

To issue a stop payment, simply click the Void button on the bank register. Then contact the bank to initiate the stop payment. On the Void screen, be sure to select the Void Invoice flag if you want to simultaneously void the associated Invoice as well.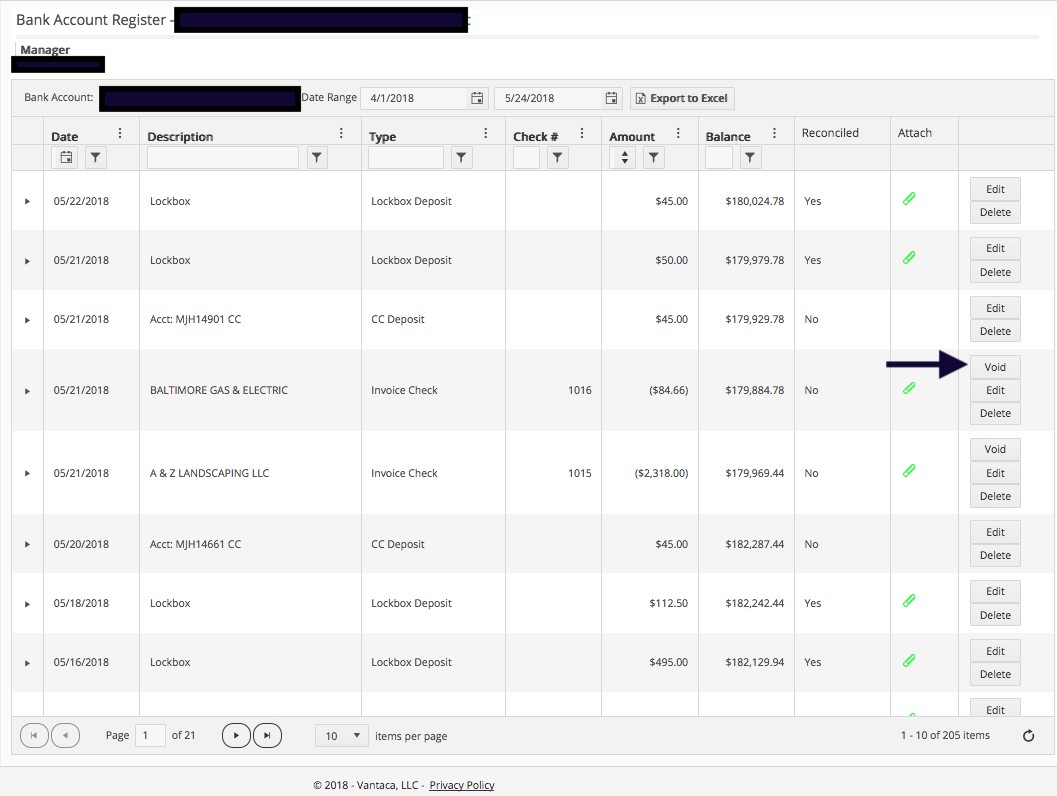 It's as simple as that!
*Important Note: Voiding the transaction does not actually stop the payment, you will need to contact your bank directly to issue the Stop Payment order.