Summary: This article provides an overview of the process for applying specific amounts to Homeowner accounts using the Specified Value import.
Vantaca enables you to apply charges to owner accounts in a specific amount using a simple import. This is especially helpful for associations with non-standard billing, assessments that are based on percentages or other criteria, or simply providing a quick and easy way to apply specific charges to owner accounts for things like utility billing.
First, you will go to Association > Assessments and click: New Assessment. For the "Type" field, you will select Specified Value. Next, add a New Date, but leave the amount field blank, then click update to save the rule.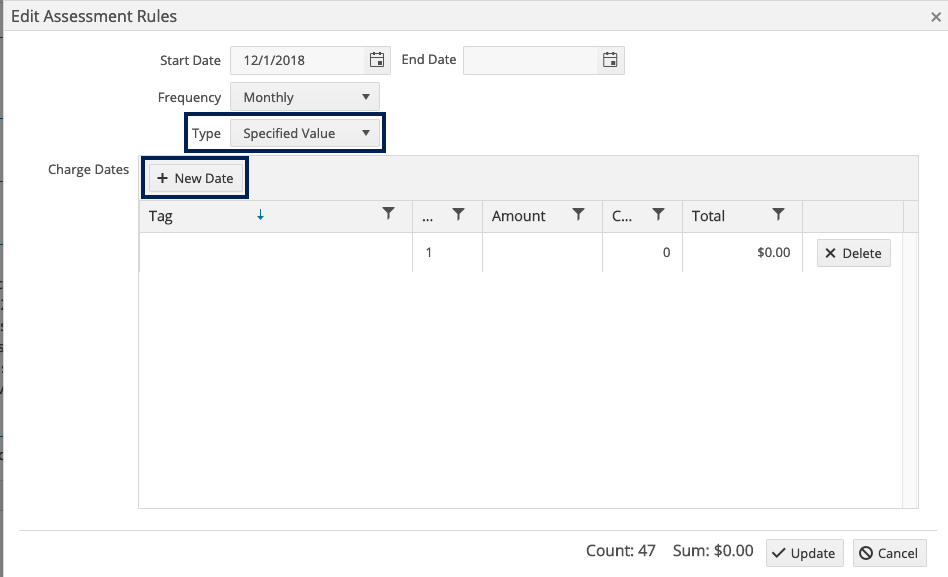 You will then need to create a spreadsheet with 2 columns (use these titles as your column headers:
Account
Value
The value column will be where you enter all of the specified values you will be billing per Homeowner Account.
Account is the Homeowner's account number. If the Homeowner's old account number is in Vantaca, the old account number may be used instead of the account number. If old account is used, change column header "Account" to "OldAccount".
Next, go to Settings > Import and choose "New Import." In the drop down for "Import Type" select: "Homeowner Specified Values":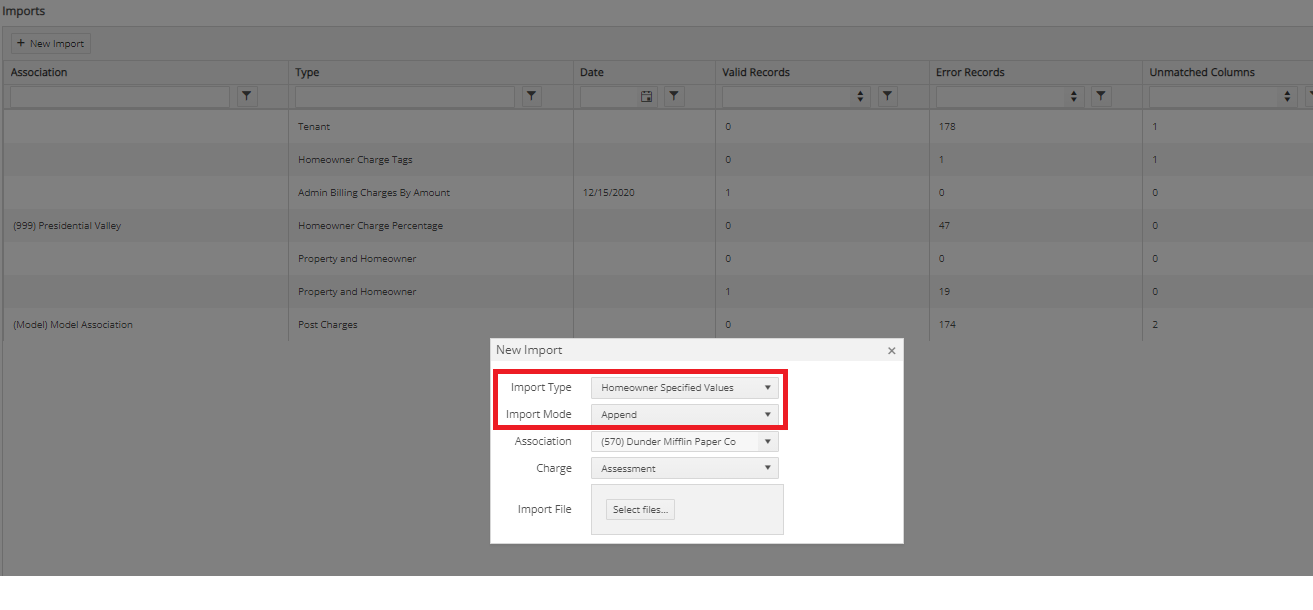 NOTE: Upon completing the import, You must go back to the Assessment rule, open it up and click update. (This is done to refresh the Assessment after the import.)
Once the import has been completed, you will notice charges on the Generations tab for the current period and the next upcoming billing cycle (month, quarter, etc). The Assessments Generation will automatically appear for the billing next period, and will automatically generate the next period billing as each new billing period is reached.
If you are updating specified values for a new year, be sure to put an end date on the existing specified value rule and create the new rule with a start date after the previous rule's end date prior to importing the new specified values. For this scenario, import the new values using the Replace Import Mode.