Summary: This article provides an overview of the process for applying specific amounts to Homeowner accounts using the Specified Value import.
Vantaca enables you to apply charges to owner accounts in a specific amount using a simple import. This is especially helpful for associations with non-standard billing, assessments that are based on percentages or other criteria, or simply providing a quick and easy way to apply specific charges to owner accounts for things like utility billing.
First, you will go to Association > Assessments and click New Assessment (For details: See the How to Set Up a New Charge or Assessment article, if you're creating a new assessment.) After creating your new assessment or if you're editing an existing assessment, drill down and click New Rule.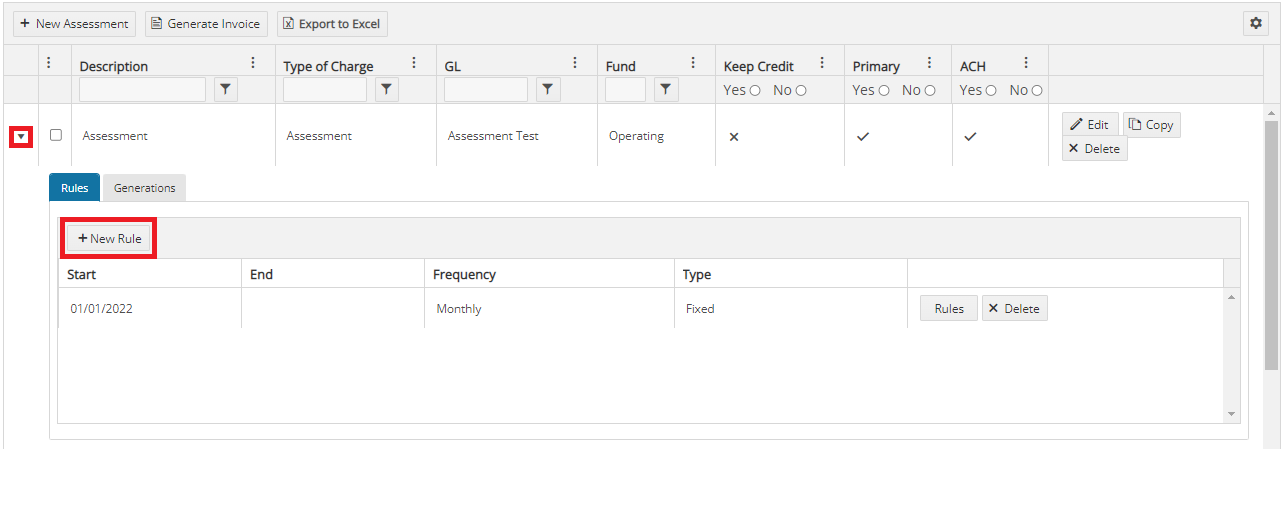 For the "Type" field, you will select Specified Value. Next, add a New Date, but leave the amount field blank, then click Update to save the rule.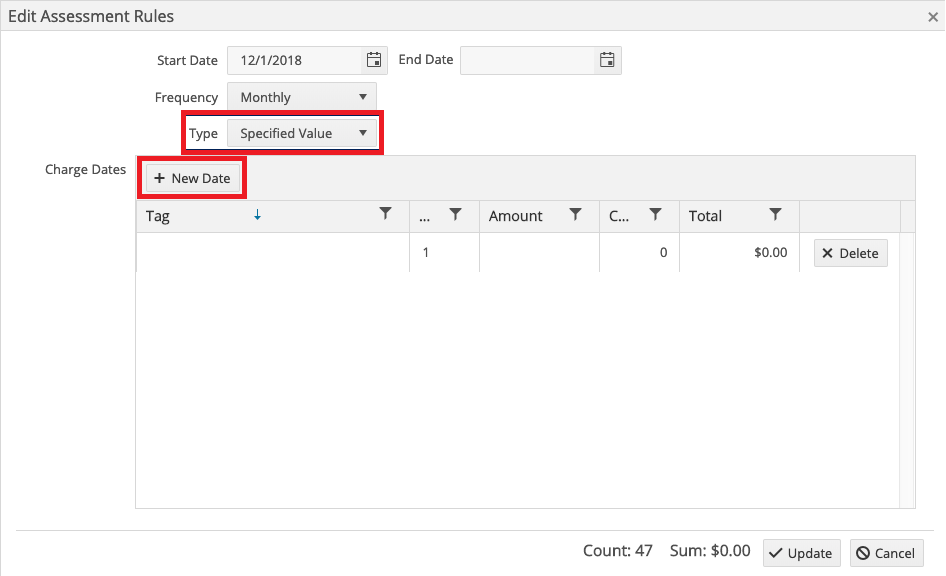 You will then need to create a spreadsheet with 2 columns using these titles as your column headers:
1. Account
Account is the Homeowner's account number. If the Homeowner's old account number is in Vantaca, the old account number may be used instead of the account number. If old account is used, change column header "Account" to "OldAccount".
2. Value
The value column will be where you enter all of the specified values you will be billing per Homeowner Account.
Next, go to Settings > Import and choose New Import. In the dropdown for Import Type select Homeowner Specified Values.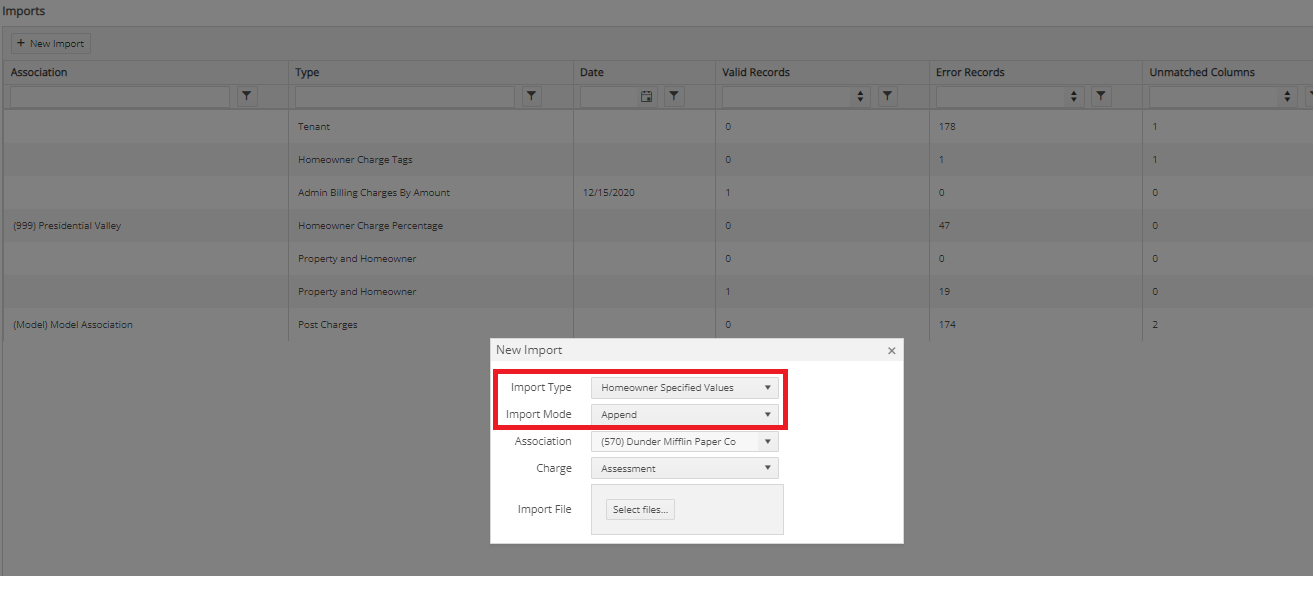 Note: Upon completing the import, you must go back to the Assessment Rule, open it up, and click Update. (This is done to refresh the Assessment after the import.)
Once the import has been completed, you will notice charges on the Generations tab for the current period and the next upcoming billing cycle (month, quarter, etc). The Assessments Generation will automatically appear for the billing next period, and will automatically generate the next period billing as each new billing period is reached.
BEST PRACTICES
When should I use Specified Value?
There are a few situations where specified value can be helpful. Such as, if there are 10 or more different charge types. If you are onboarding with Vantaca partway through the year. Or, if your percentage of ownership and percentage math doesn't match with what you charged the rest of the year.
What if I need to update specified values for next year?
If you are updating specified values for a new year, be sure to put an end date on the existing specified value rule. This will stop charges from generating after the new rule takes effect. Next, you will need to create an entirely new charge (ex. 2022 Monthly Assessments). How to Set Up a New Charge or Assessment Create a new Rule in that new charge and do a fresh import for this new Charge/Rule.