Summary: This article will introduce you to the features of the Association Services page and demonstrate how to add an Association Service.
Association Services Overview
Association Services and their associated contracts are found on the Association > Services page. This page offers a variety of helpful features, including:
The ability to define preferred service providers for an association
Automatically assign service providers to collections activity
Create auto-approval criteria for invoices that an association pays frequently
Create board approval overrides for specific association contracts
Automatically post recurring expenses on a monthly basis
Setup association-specific overrides for the payment method for specific service providers
With the Association Services screen, you can build an Association Service Contract that can be automatically approved, based on pre-defined criteria, and be automatically paid, without a user ever needing to review the invoice!
Example: In-house maintenance and provider contracts
The Service page allows users to pre-populate a preferred service provider for their work order based on the association's settings. If you have an in-house maintenance department, users should setup their maintenance department as a Service Contract for every single association that uses the in-house maintenance division's services. Use the same service description and type across all associations for consistency.
To add a new service, select the + New Service button. Next, select the Service Type from the dropdown menu. Then, complete the description fields as desired.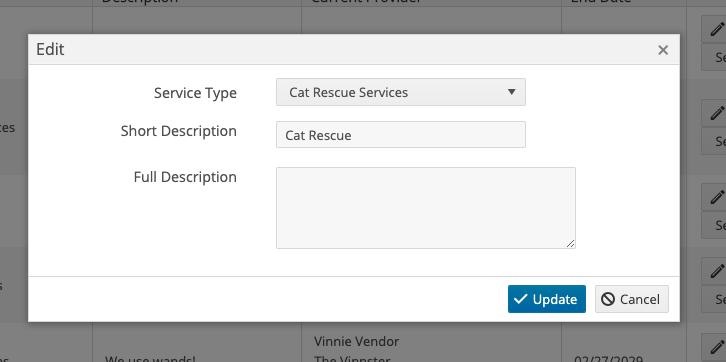 After the Service has been added, the next step is adding a Contract if desired.
For more information, please read our Service Contracts Article here: