Summary: This article will provide an overview of the Homeowner List page.
Objectives:
Search for a Homeowner using a wide variety of information on the Homeowner's account
View a complete list of Homeowners in an Association
Create a custom Homeowner report
Instructions:
To begin, hover your cursor over the Homeowner menu item on the top navigation panel and select Homeowner List from the drop down menu.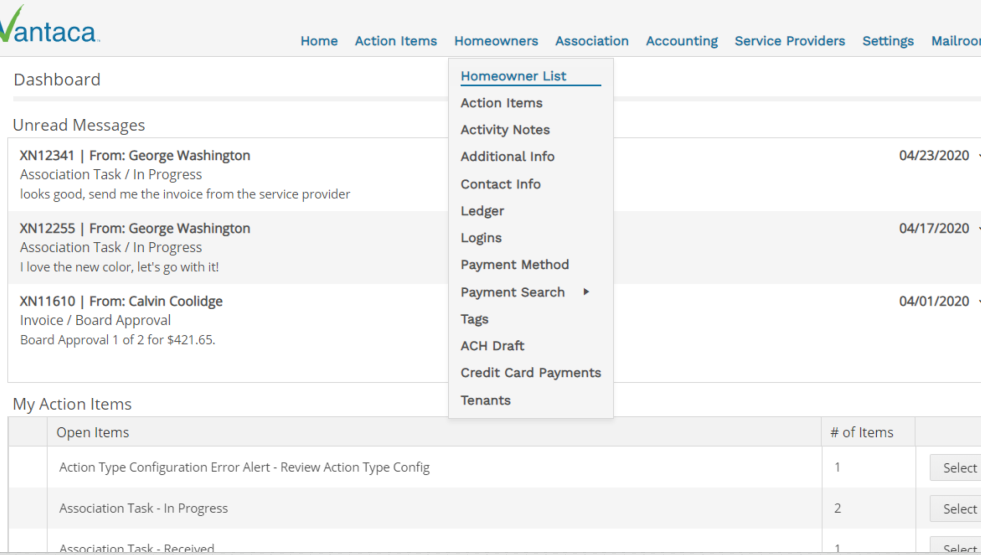 Once this is selected a grid structure will appear displaying all of the Homeowners within the selected Association. Click the Association name or select all Associations to search across all Associations.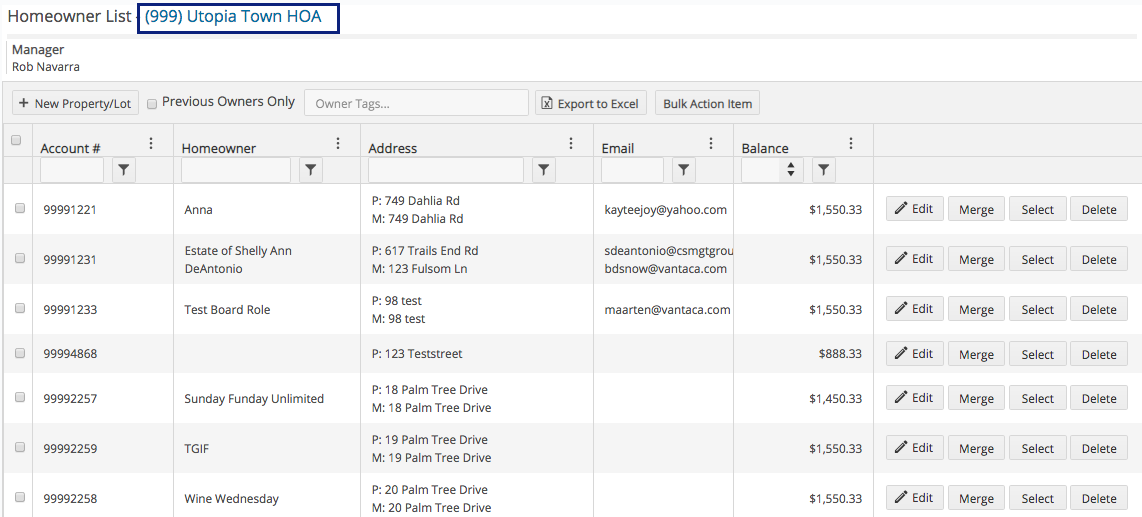 Click any of the search fields' input criteria and press enter to filter the list. You can also click the column header which will sort the list by that column. Click a second time to change the sort from ascending to descending order, and clicking a third time will clear the sort function.

To display your available column settings click the 3 vertical dots on the column header, roll over Columns, and chose from an extensive list of additional fields that you would like to display, such as Collection Status, Contact Information, Tenant Information, and Communication Preference.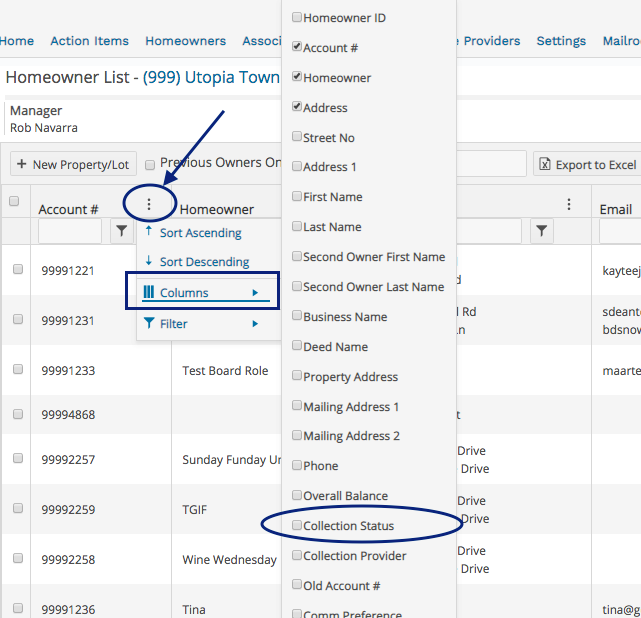 You can also filter the list to Owners with specific Homeowner Tags by clicking the Owner Tag box and selecting one or more tags from the list. Homeowner Tags are customizable by Association. Once you have the information filtered and displayed the way you need, you can click Export to Excel to download your custom report in an Excel friendly format. Click Edit on the Homeowner tab to see the full property and name record. Or click Select to go the that Homeowner's account.

Additional Reference