Objective: This article provides an overview of looking up homeowner and homeowner information in the Vantaca Mobile App.
Select the Menu button (three horizontal lines) near the top of your screen to open the navigation panel. Select Homeowner List. In the mobile app, the homeowner list does not populate automatically. Instead, you can search for an owner by searching for the owner's name, address, unit number, lot number, email, phone number, or account number. If you would like to see the full owner list enter % in the search bar.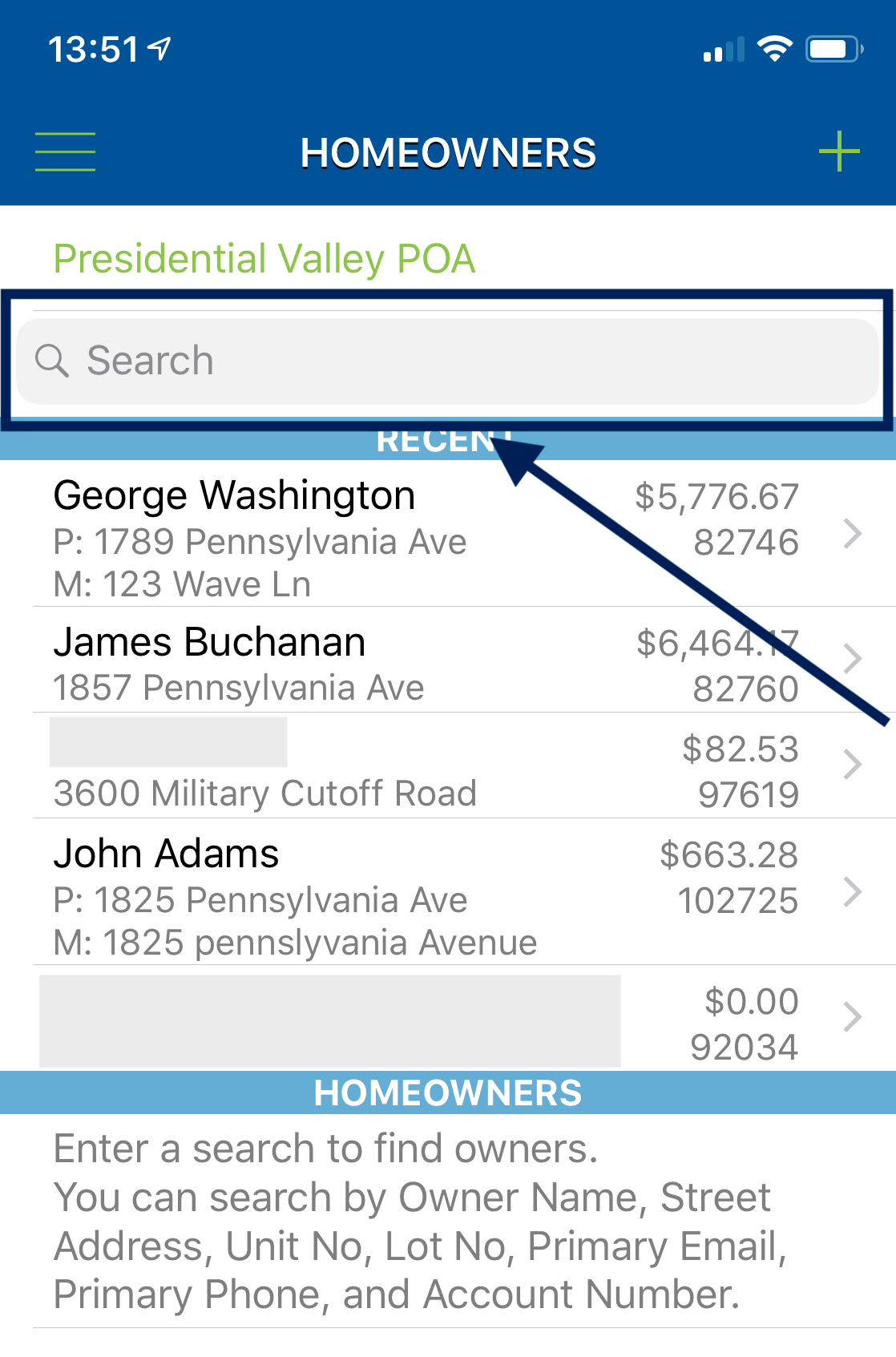 Tap on the owner account to select the owner. The owner Dashboard displays the owner name(s), property address, mailing address, contact info, balance, and open action items. Tap on Info in the bottom menu to see the owner's contact info and additional information. Tap on Ledger to see the owner transaction history/balance. Tap on Activity to see their activity notes.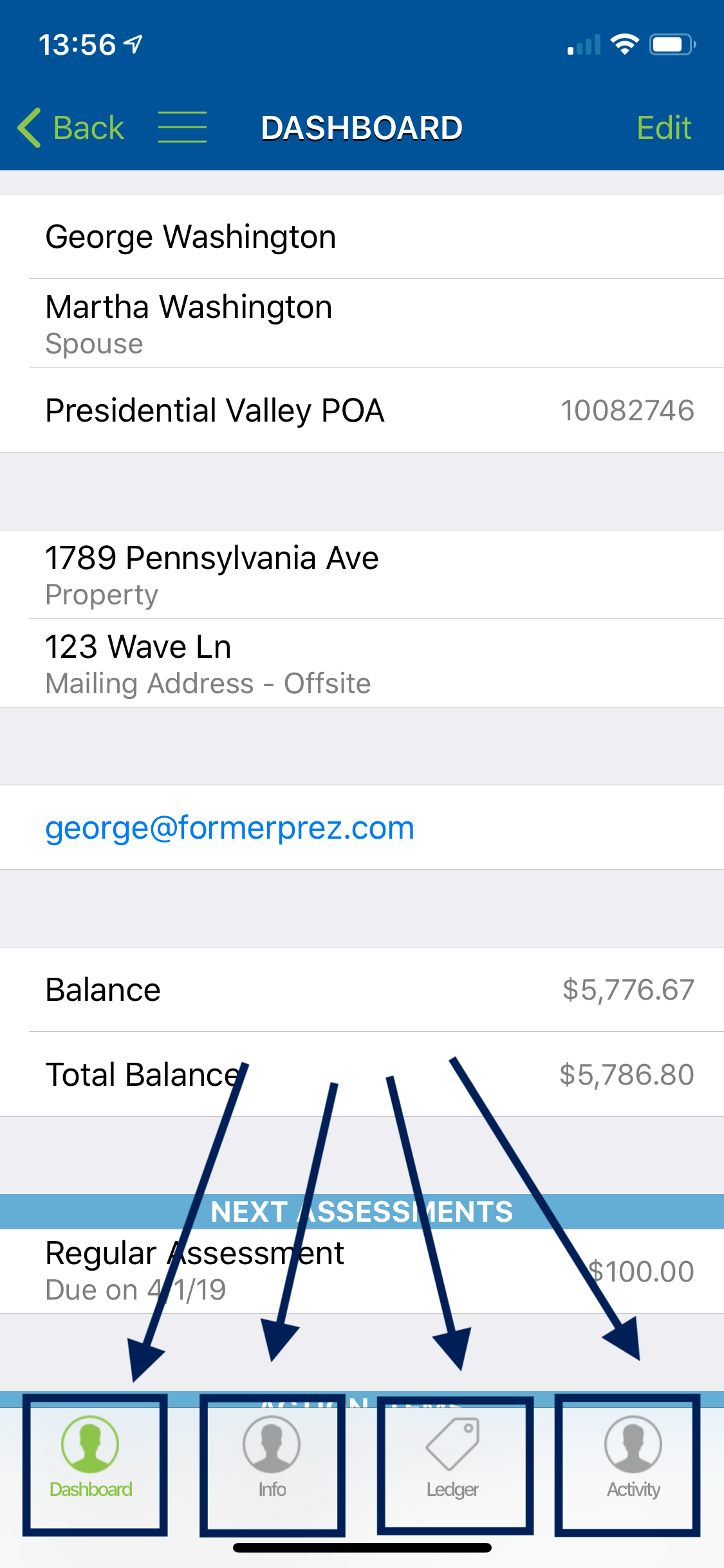 *Note: When looking up owner accounts in the Vantaca Mobile App the owner accounts will be identifiable by the color of font and if there is an exclamation point present which will a snapshot of information on that account:
Black Font - There are no open ARC's, Work Orders, or Violations on the account.
Red Font - There is an open ARC, Work Order, or Violation on the account.
Exclamation Point - There is an open closing action item on the account.