Objective: This article provides an overview management and use of letter templates in Vantaca.
Vantaca letter templates are managed through an add-in in MS Word. To download our word template add-in from Vantaca.net, navigate to Settings > Letter Templates and select Word Template Manager. Your browser will prompt you to run and install a quick download. This only needs to be downloaded once per computer.

Once downloaded, open a Word document. Go to the Add-Ins tab and click Show Template Manager. The template manager will open in the right-hand side of your screen. The template manager has an extensive list of tags. To add a tag double click on the tag on the right side to insert it into your word document.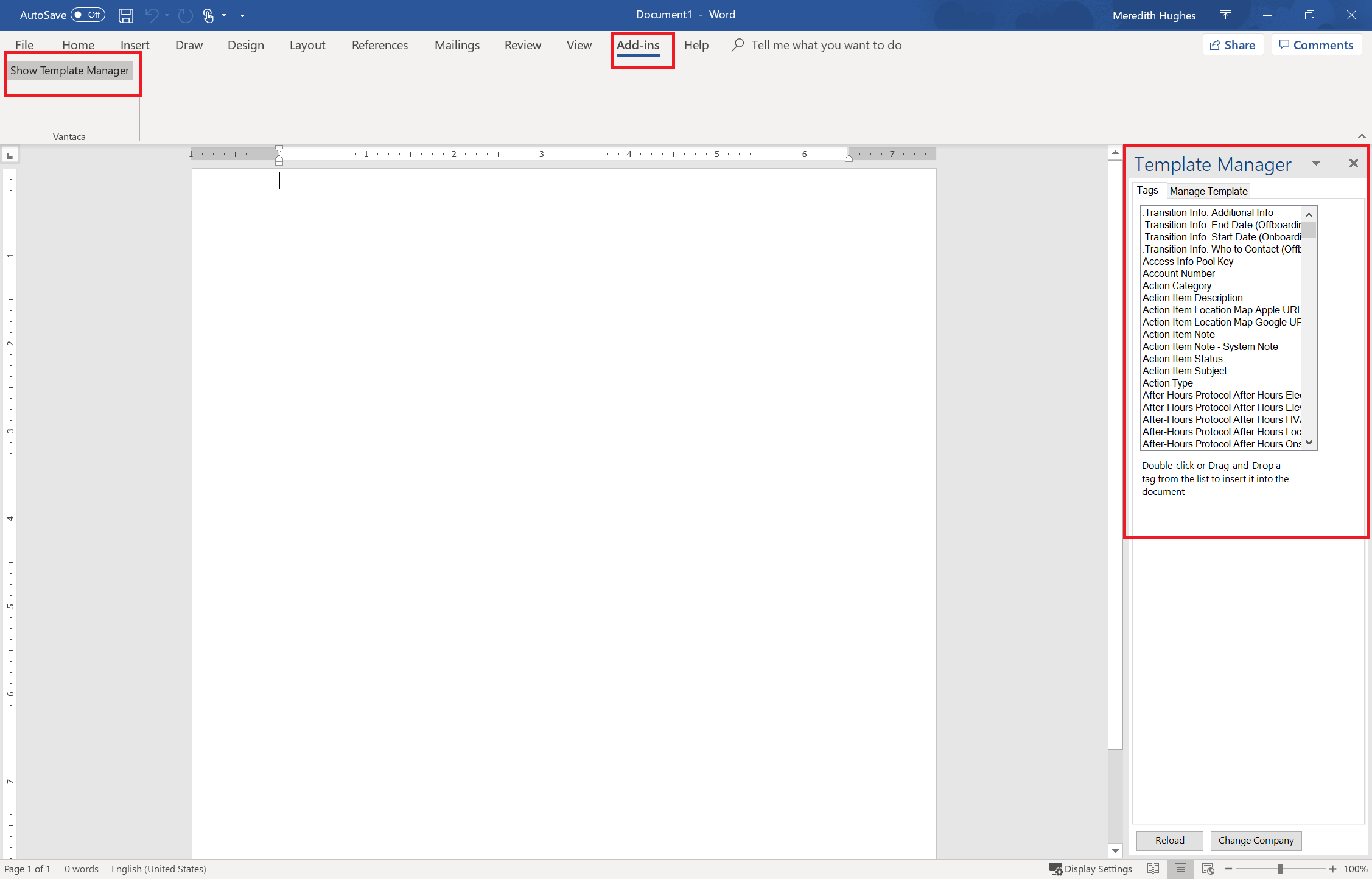 To upload your letter template, click on the Manage Template tab in word. Login with your same login credentials you use for the Vantaca.net site. Select your letter type for categorization. Next, when you are selecting your letter, if you are uploading a new letter select New Letter. If you are updating/made edits to an existing letter or would like to replace a letter select that letter name from the list. Next, you can upload a Default (global letter) or you can choose an association to create an association override letter template. Lastly choose First Class Mail or Certified Mail to alert internal staff how this letter should be sent (or when sent to South Data or optimal this letter will send by the method selected).
Select Upload and your letter will be uploaded into Vantaca.