Objective: This tutorial article and accompanying video demonstrates how to setup a new Service Provider record in Vantaca. We walk through putting provider payments on hold, entering DBAs, updating contact info and more!
Tutorial video can be found at the conclusion of this article!
New Service providers can be added through the Service Provider List page by clicking on the Service Providers menu item.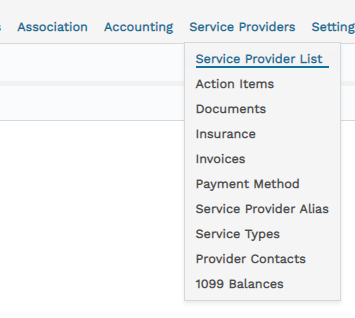 Click + New Provider.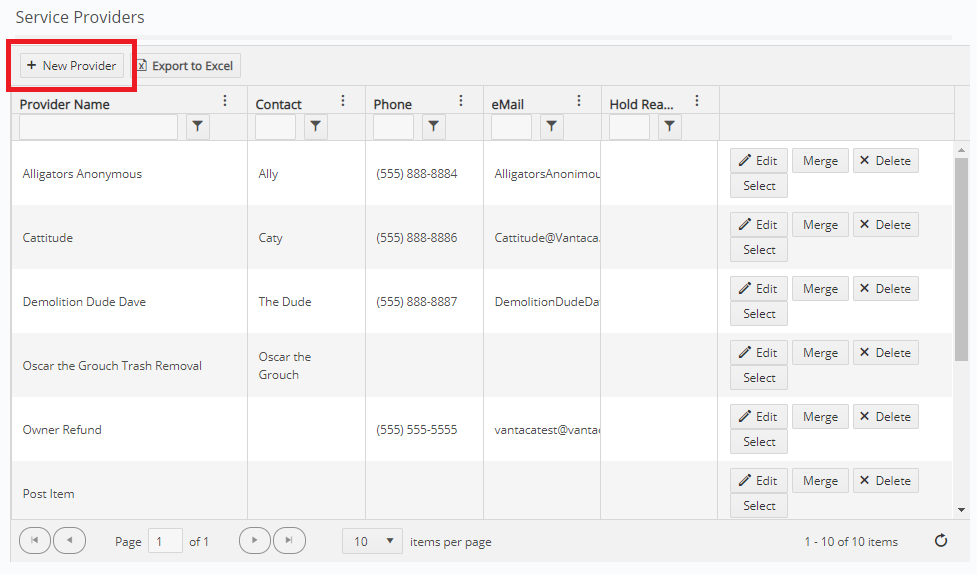 Complete the form with all relevant information for your service provider.
If a DBA is entered, this name will appear on checks, otherwise Vantaca will use the Provider Name. If the service provider will need to be sent a 1099 at the end of the year, be sure to select the Send 1099 Checkbox and choose a Provider Type.
FOR 1099's you can now select the 1099 Report Box for each provider upon checking the Send 1099 box. Be sure to review the drop down selections and choose which box you would like that service provider to report for.
New service providers will default with the Hold Payment flag selected, which means that invoice payments will not be made to that service provider. If you are ready to go ahead and remit payments to the new service provider, you can remove the Hold Payment flag. Otherwise, you can edit or customize your "Hold Reason" so that it's easy to tell why the provider is on hold, such as "Pending Insurance Documentation"
The provider address is the address that checks will be remitted to. If applicable, enter any contact information for the service provider in the Contact Name, Email, Phone, and Fax fields and click update to save your new service provider record.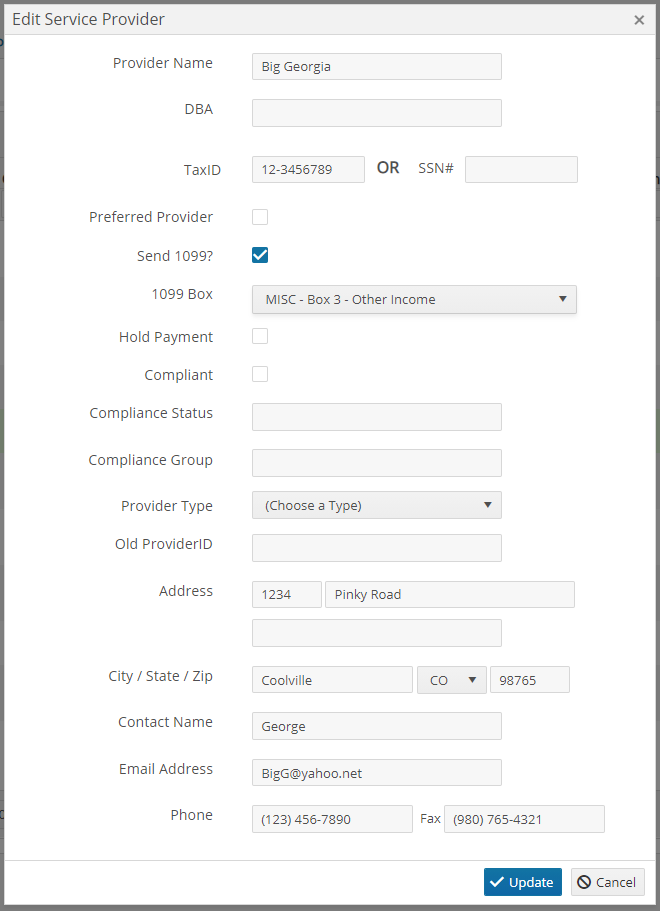 The newly added Service Provider will display at the top of the grid until the page is refreshed.