There are times when the article you had hoped to create is not the article that you get. Updated or incorrect Merge Tags, wrong pictures, and other small mistakes can ruin an otherwise good letter generation. In those instances, there's no need to start the entire Action Item of process over. In Vantaca, you have the option to regenerate letter templates.
Once you have corrected the error that caused your original letter to be unacceptable, complete the following steps:

1. Go to the action item for the letter you want to regenerate.
Note: This can be done from any Action Item page.
2. Click on the green paper clip to open your attachment viewer.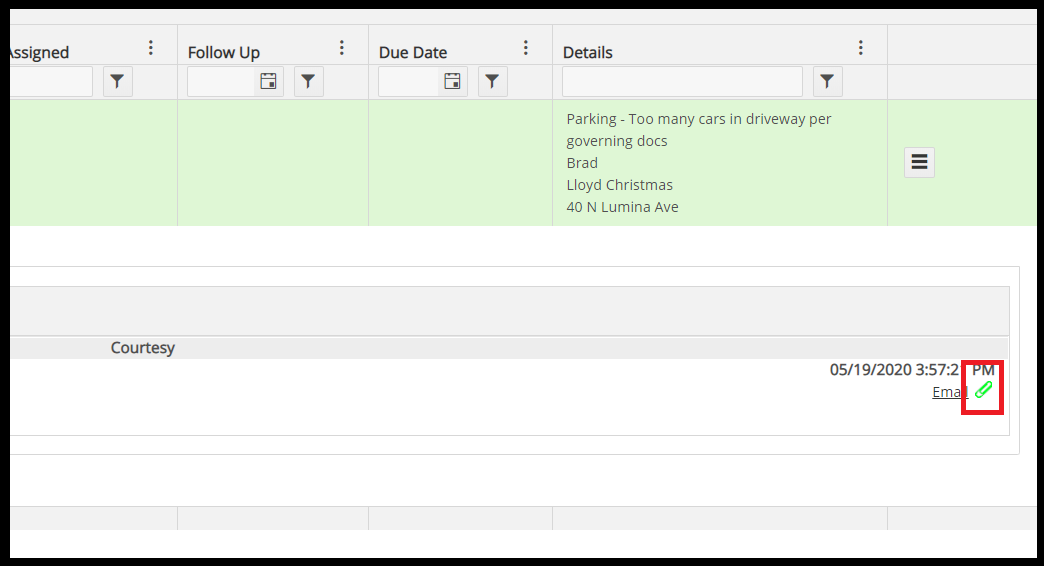 3. Click Next or use the dropdown menu to select the letter you would like to generate.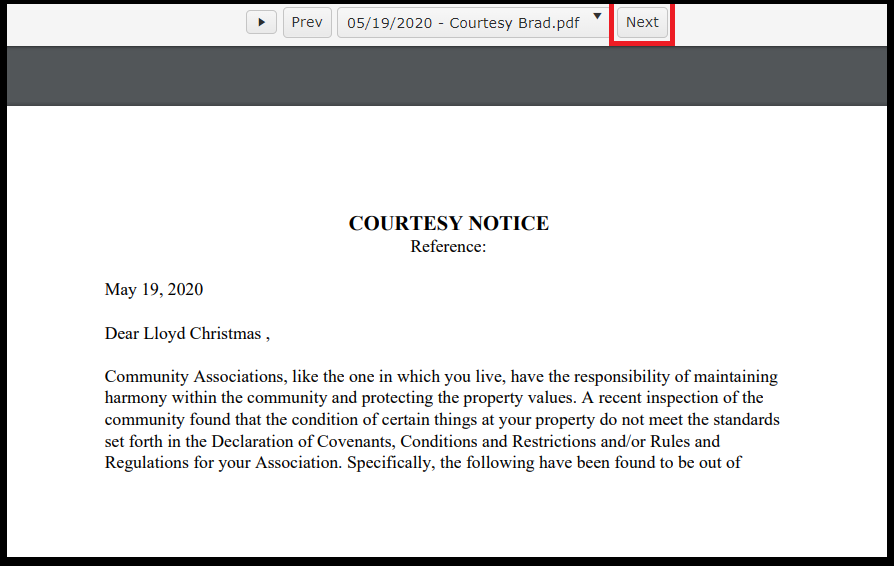 4. Use the arrow shown in the attached screenshot to display your letter edit options.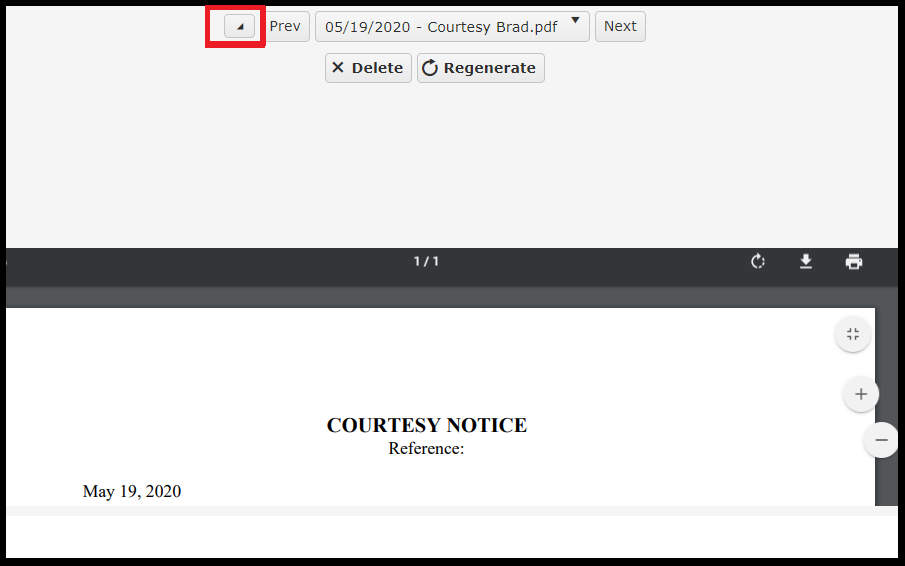 5. Click Regenerate and then close out your attachment window.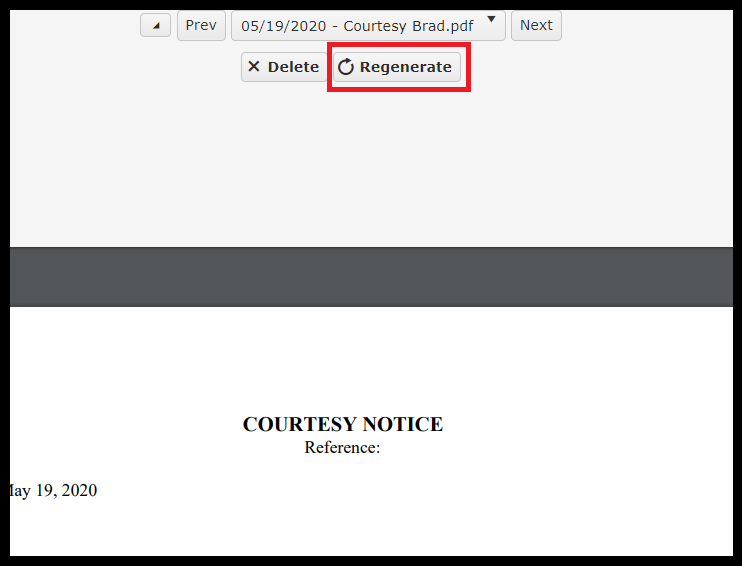 Note: Be sure that you make the change that you need to make to your letter by editing the action item description, Additional Info page entry, etc. BEFORE regenerating your letter. Once you regenerate your letter, the letter that is sitting in the print queue will be replaced, so you will not have to pull it out of the print queue before regenerating.