Question: How do I enable and manage the CondoCerts API in Vantaca?
Answer:
In Vantaca, navigate to Settings > Interfaces, and select Edit under the CondoCerts option. Select the checkbox to turn on the implementation for CondoCerts.
Once activation is complete, you will have access to the Closings tab. Access the closings tab by navigating to Association > Additional Info.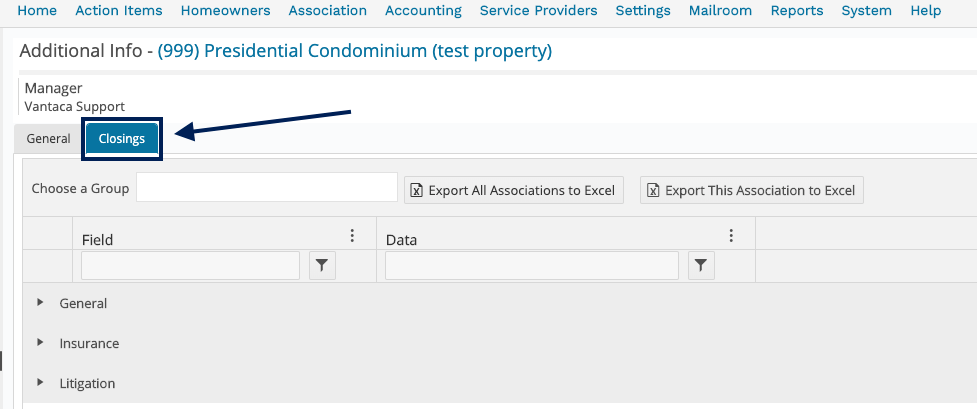 Various information fields that will be transmitted to CondoCerts can be viewed and edited by expanding the various group menus in the Closings Tab.
Also, ensure that the Association's Insurance information is up to date by navigating to Association > Insurance.

From this screen, insurance information can be viewed, edited with the Edit button, or added with the + New Insurance button.
Once this is complete, data will be transmitted through the API between Vantaca and CondoCerts when initiated by a request through CondoCerts.