Objective: This article will explain the use and functionality of the GL Research screen within Vantaca
Navigate to the screen by going to Accounting > GL Research. This screen is used for researching GL transactions. Most users will find this screen more helpful and quicker to search than reviewing a GL Trial Balance Report.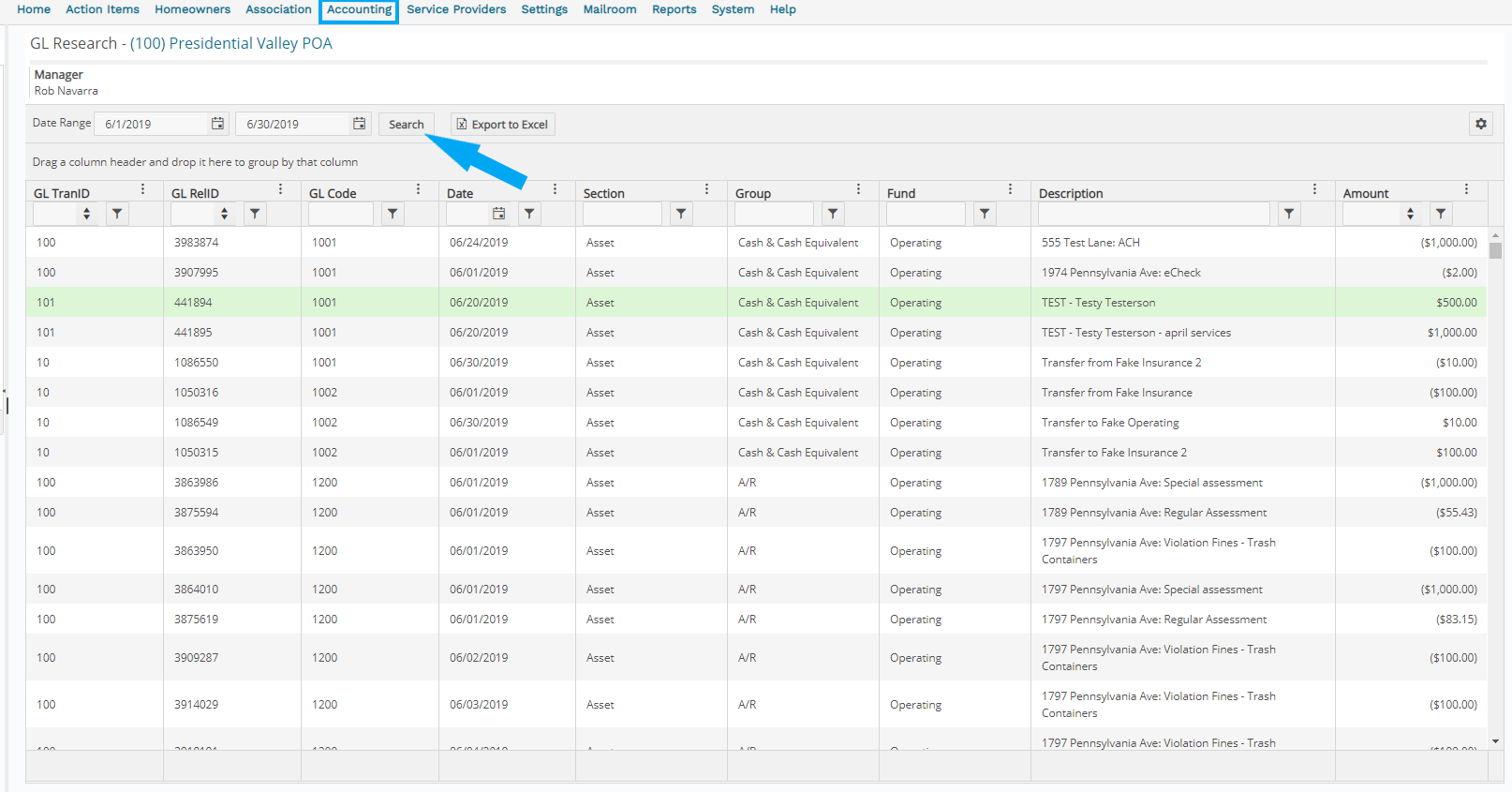 To begin searching you can first set a date parameter as shown above. By default, it will set the parameter as the full last month, but you can edit that if needed and then press the Search button to return your new results for that parameter.
You can add additional columns to this screen such as the Ledger ID, XN, Owner ID, and GL Description by clicking on the 3 dots on the right of each column and going to Columns.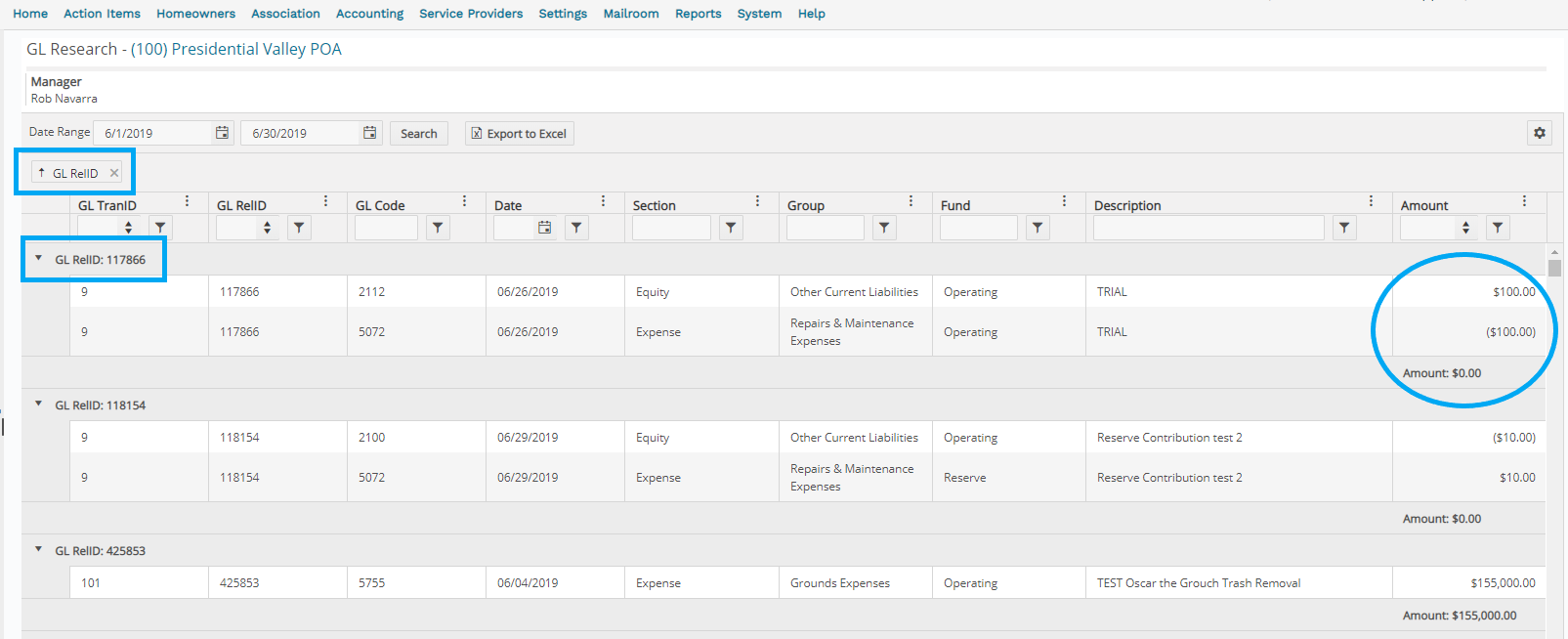 You can drag the GL RelID column to the top under the date range and it will sort the items by RelID and group together correlated items as shown in the above screenshot. This is particularly helpful when attempting to identify out of balances due to one-sided transactions.
This information can also be exported to an excel document by clicking the Export to Excel button next to the Search button.