Overview: This article will show you how to create a Calendar event on the Association Calendar
To create a Calendar Event you start by going to Association > Calendars and select the association you are wanting to make an event for. Once in that Association's Calendar simply double click on the date you want to make the event for. This will bring up your Event page: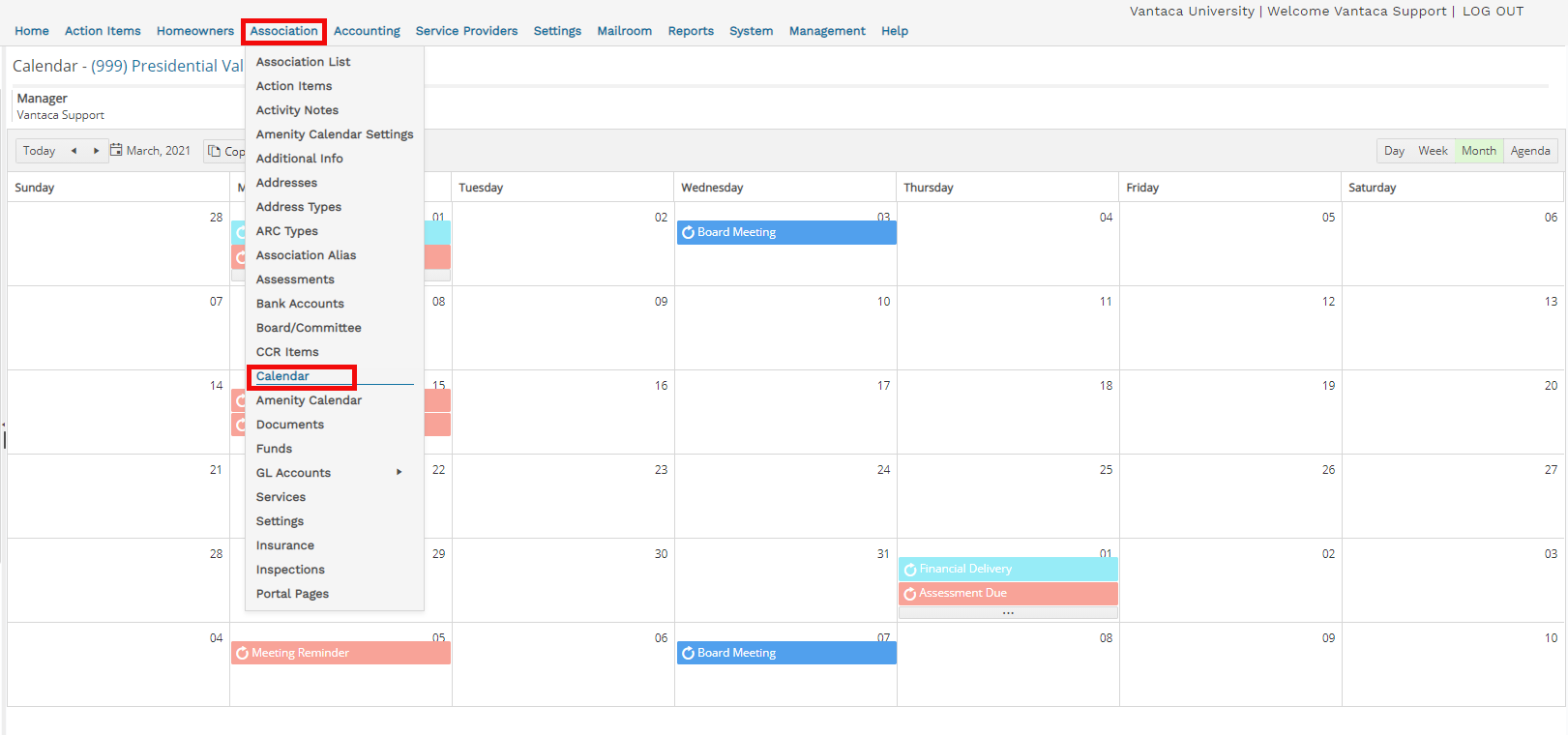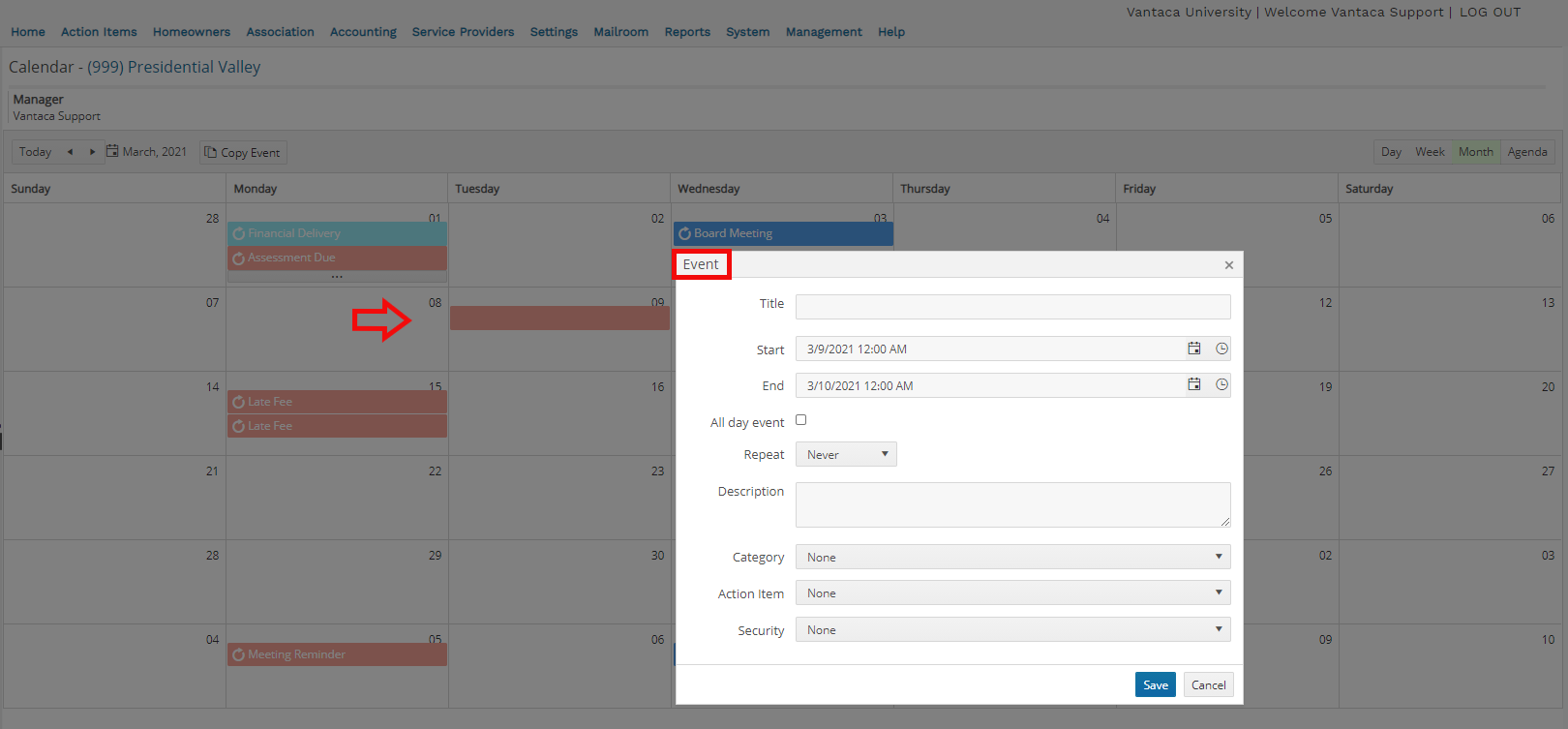 Fill out the following information for your Event, and then click 'Save' to submit your event on the Calendar.
Category Field: lets you select which Category your request will fall under and are color-coded based on the Category. This will color code the Calendar events so you can easily see what events have been made and how many events have been made for a specific category should you need to.
Action Item Field: lets you make a Calendar Event for that Action Item and on the day of the event, it will create the Action Item you set up for you.
Security: lets you select who can see the Calendar Event that has been made when they are viewing their Calendar on their Portal. These permissions follow the same permissions as the Association Documents permissions and are explained here.
Once your Calendar event has been created you also are given the option to copy your calendar event to another association(s). In order to do this, you will go to the 'Copy Event' tab in the top left-hand corner above the calendar and select that button.

This will bring up the Copy Event page where you will go to the drop-down list and select the event you are wanting to copy. Once the Event has been selected, you will go through and select which association(s) you are wanting this event to be copied to. Once all association(s) have been selected, you will scroll down and hit the 'Select' button to copy the event.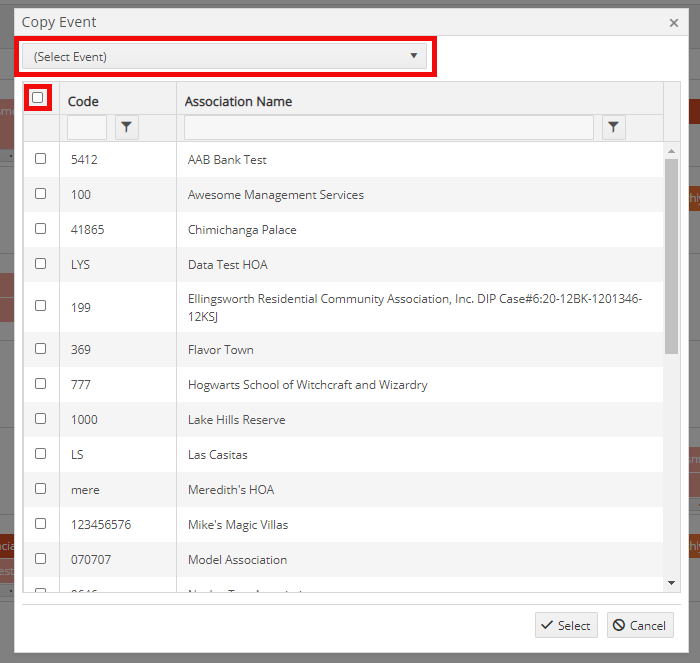 *Note: Click in the checkbox at the top of the screen to select all associations or click in the checkbox for an individual association or multiple associations to copy the event to the desired associations.