Overview: This article will show you how to create a Calendar event on the Association Calendar.
To create a Calendar Event, navigate to the Association > Calendar and select the correct association.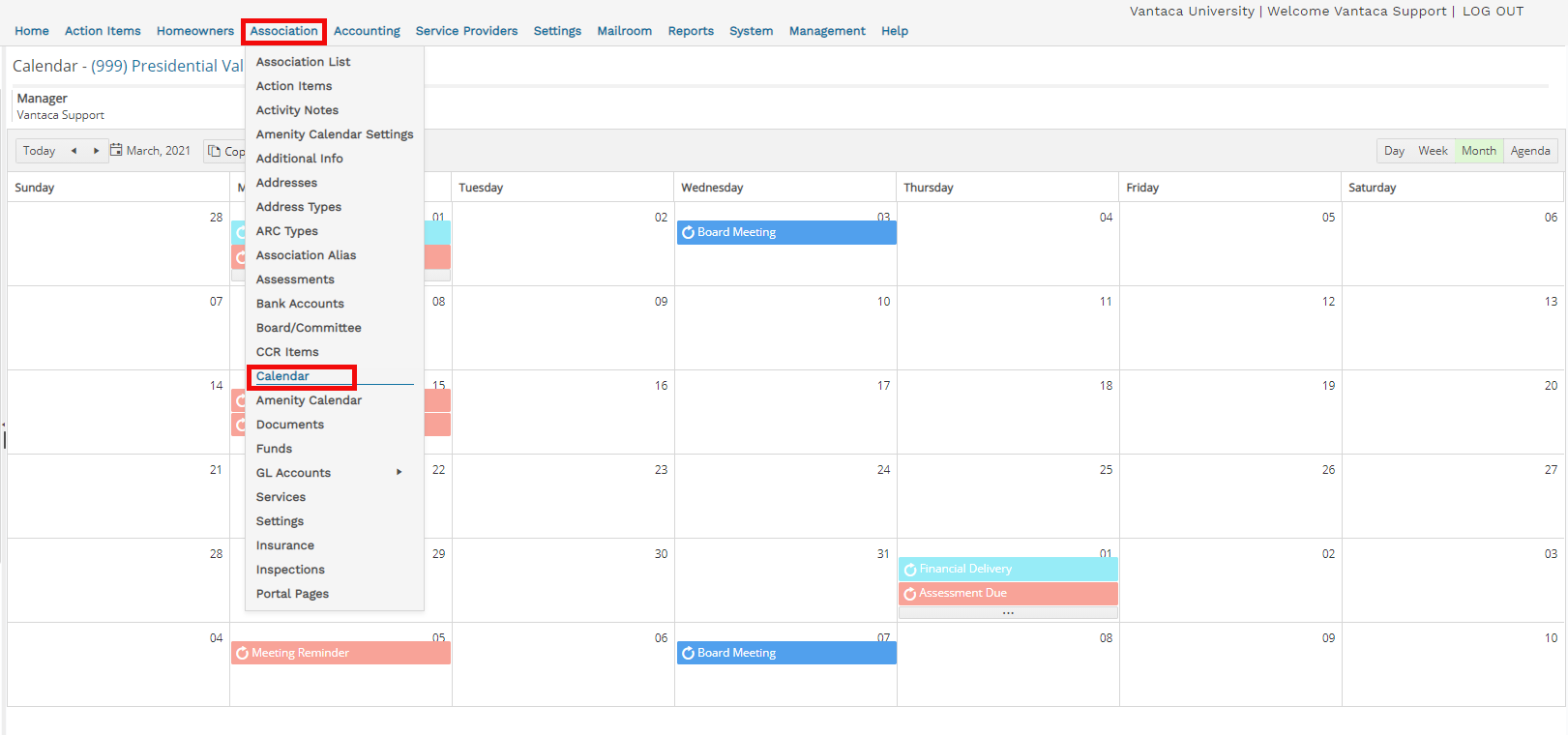 Once in that Association's Calendar simply double click on the date you want to make the event for. This will bring up your Event window.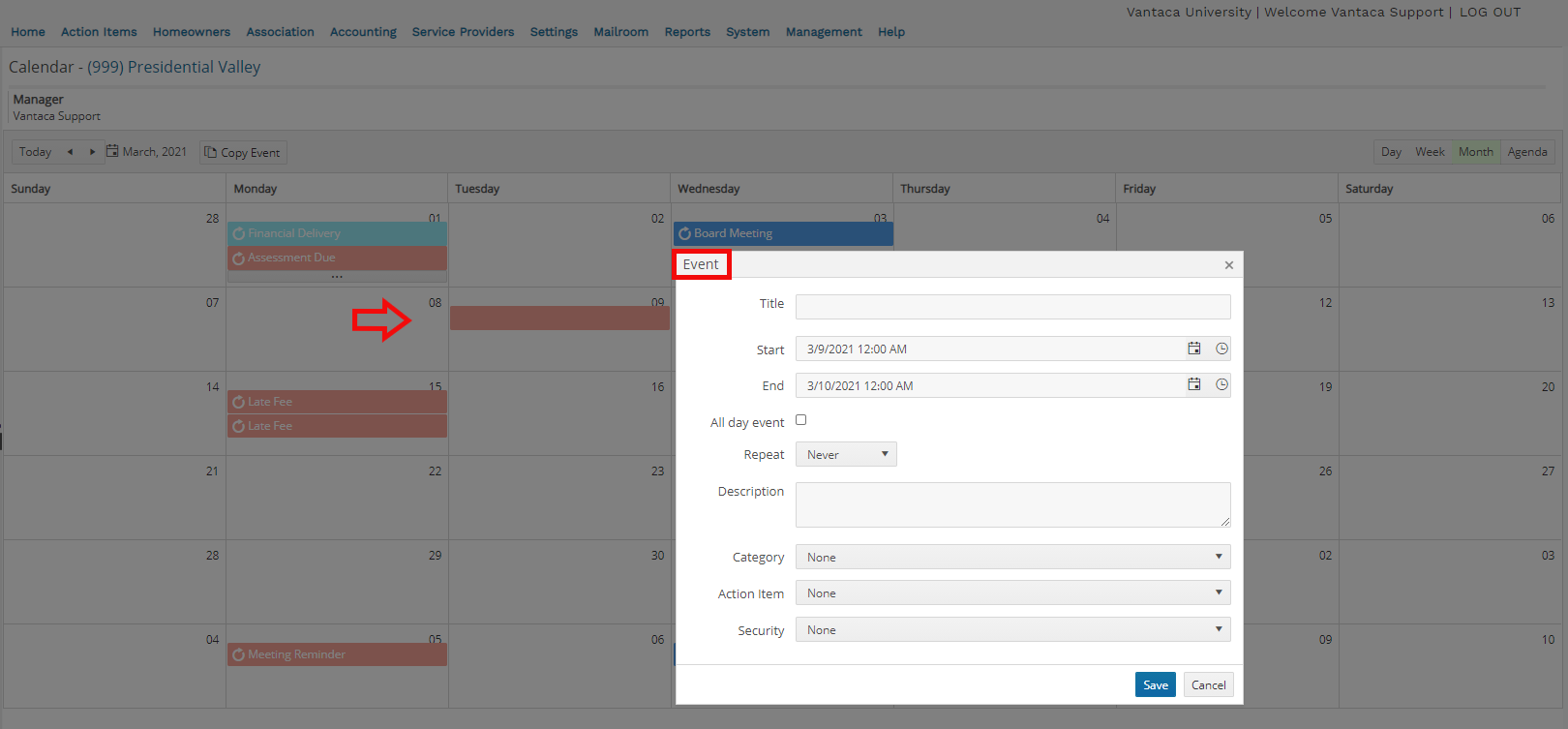 Fill out the following information for your Event, and then click Save to submit your event on the Calendar.
Category Field: Select a category for this event. Event categories are color coded.
Action Item Field: When an action item is selected in this field, at the selected date and time this action item will be created in the selected association. This is commonly used for generating coupons and statements. Visit the Generating eStatements from a Calendar Event article for more information about this..
Security: This determines who can see this calendar event. These permissions follow the same permissions as the Association Documents permissions and are explained here.
Once your Calendar event has been created you also are given the option to copy the calendar event to other association(s). In order to do this, click Copy Event in the top left-hand corner above the calendar.

This brings up the Copy Event window, shown below. Select the event and association(s) to copy it to. To copy the event to all associations, use the check box at the top of the column as shown below. Once all association(s) have been selected, scroll down and click Select to copy the event.