Summary: This article will discuss how to void an invoice payment without voiding the invoice action item.
Sometimes an invoice payment needs to be reissued due to the check getting lost, or the ACH failing. In this case, since the invoice still needs to be paid, the original payment needs to be voided. To do this, navigate to the Accounting > Bank Register screen. Select the correct association and bank account. Next, find the payment you are looking to void. Click the Void button next to the payment that needs to be voided. If you do not see the Void button, please contact your Super User team regarding permissions.

This will open the Void Item window as shown below.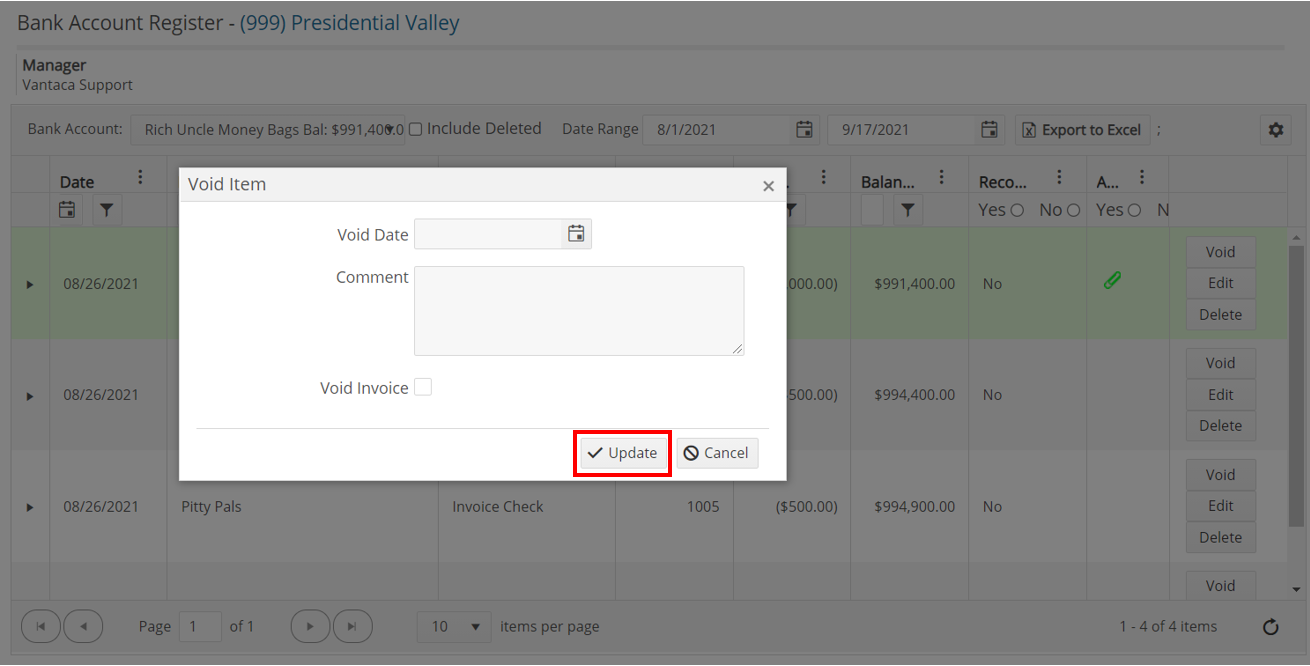 Enter the void date, and a comment. The comment may be "Reissuing Check" or "Resending ACH." Do not click the Void Invoice button. Once you have entered the relevant information, click Update. Clicking update will put the invoice XN back in the Ready for Payment step to be processed again by the AP team.