Question: What does closing the fiscal period do?
Answer:
The fiscal period is often closed in one of two ways. Either manually through the Association > Settings screen, or more often through the Financial Delivery action item. The Financial Delivery action item has a step built in to close the fiscal period.
Association Settings: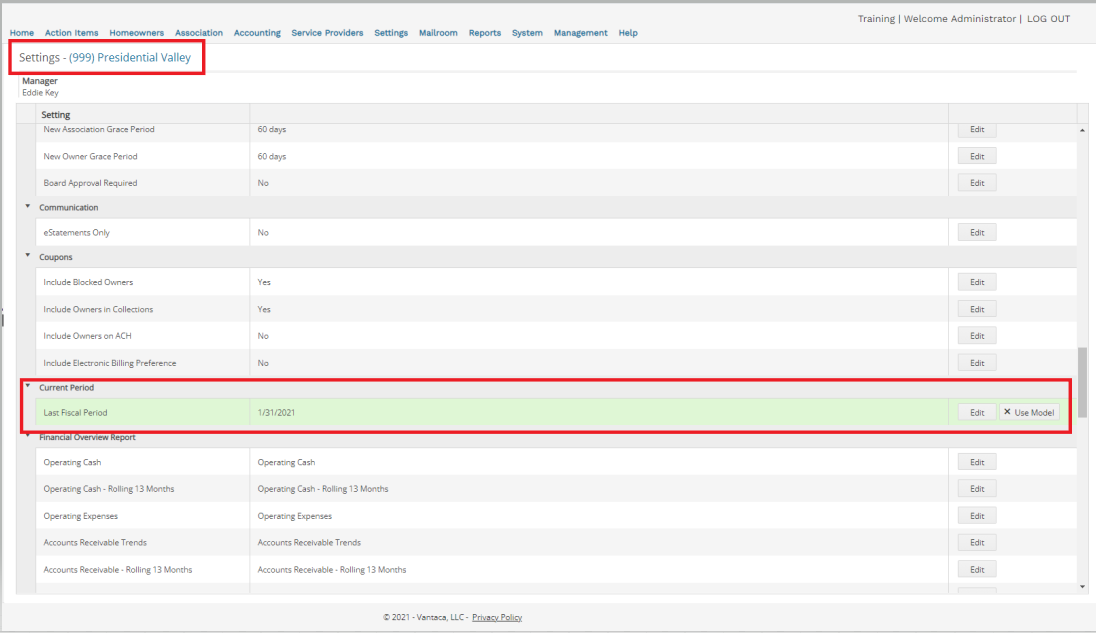 Financial Delivery Action Item:

Closing the fiscal period will prevent AR & AP transactions being backdated into the closed period, so that financial reports are not being erroneously altered. Closing the fiscal period will also create/pull in the invoice images folder on the Association > Documents screen.
Please note that GL entries will still be able to be made into a closed period.