Question:
"How do I transfer money between bank accounts by cutting a check?"
Answer :
"Transfer the money through Vantaca's AP process by cutting a check. "
You can go through the normal invoice process by selecting "Holding Account" for your offset GL instead of hitting your regular expense accounts.
- If you don't currently have a "Holding Account" code available in your database, it can be created. Read this article for help on that: Editing GL Accounts for Associations
You would then navigate to the Accounting > Reconciliation screen and select the bank account where the money was actually deposited. Click the Post Deposit button and select that same "Holding Account" GL that you used during the invoice process. (This will wash the holding account and just show the two bank GLs getting hit accordingly)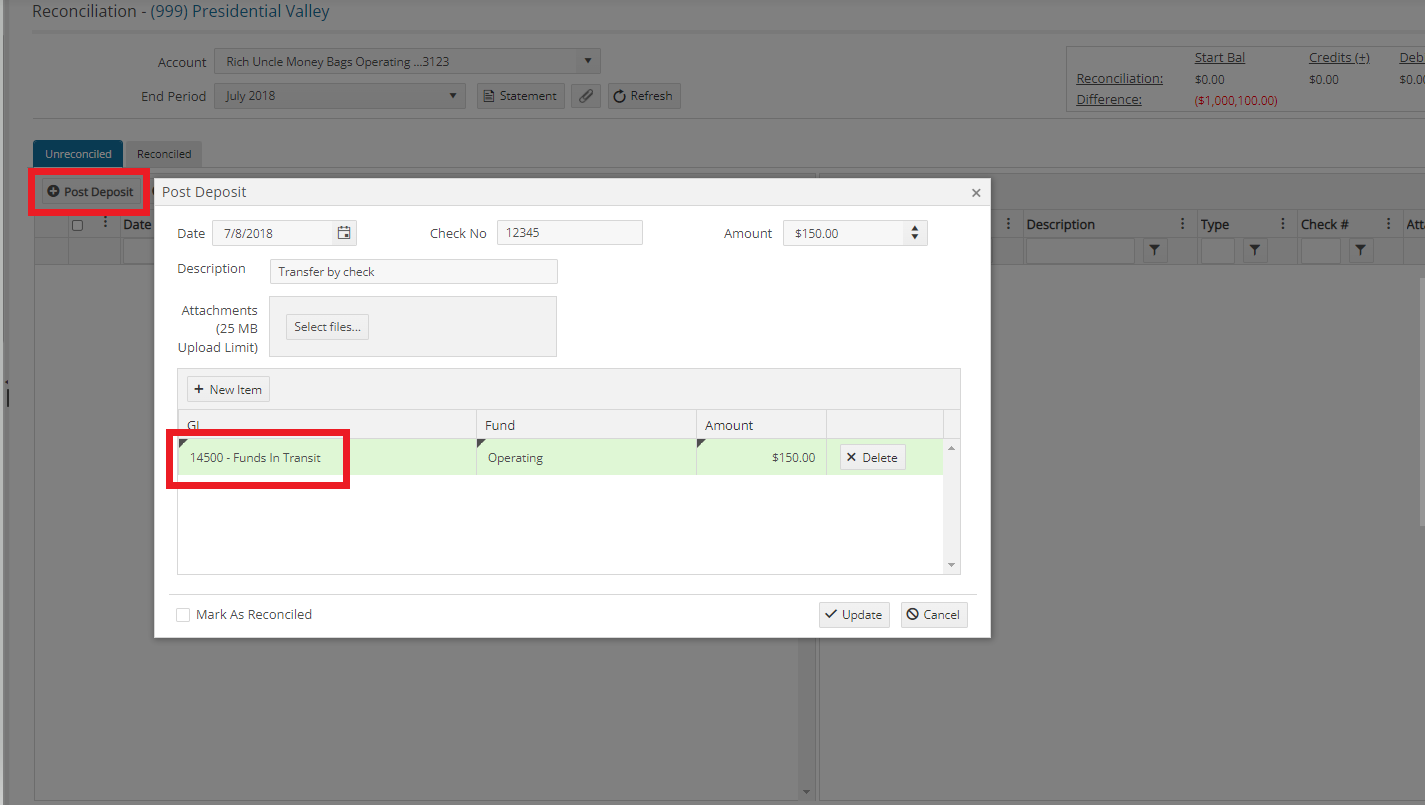 You can now reconcile both banks accordingly.
If you are transferring money using our Transfer Funds feature, refer to this article: https://support.vantaca.com/hc/en-us/articles/360026016551-Transfer-Funds