Question: "I have two non-integrated bank accounts and I want to transfer funds. How can I make sure the funds actually move?"
Answer:
Even though neither of the accounts are with an integrated bank, you can still transfer funds with a few extra steps.
Navigate to Service Providers > Service Provider List and click the +New Provider button.

Create the association receiving the funds as a Service Provider.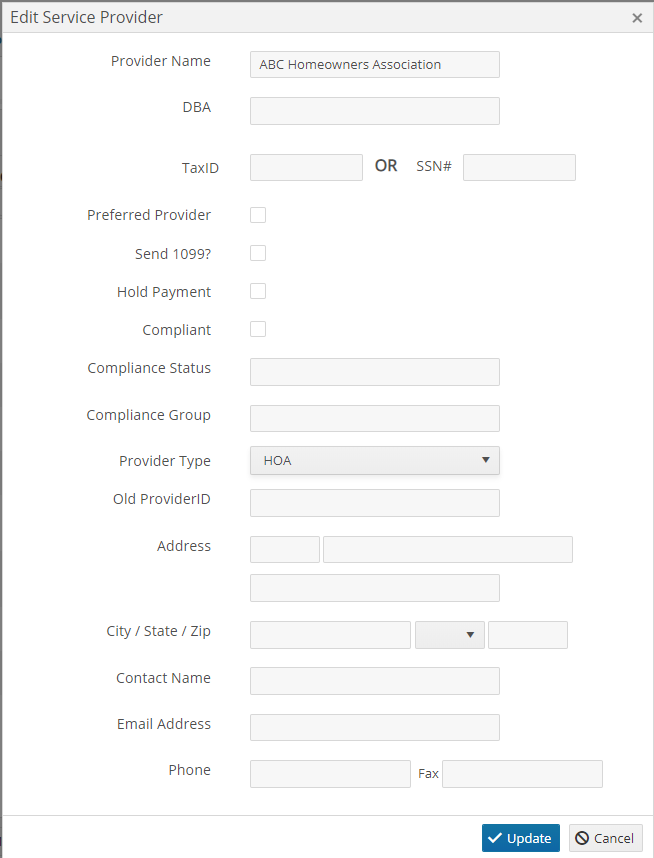 Once they've been added as a service provider, navigate back to Accounting > Transfer Funds. From there, you'll create the transfer between the two accounts. When you're filling out the required fields, the GL code you'll use is the Funds in Transit code. If you don't currently have that code available in your database, it can be created. Read this article for help on that: Editing GL Accounts for Associations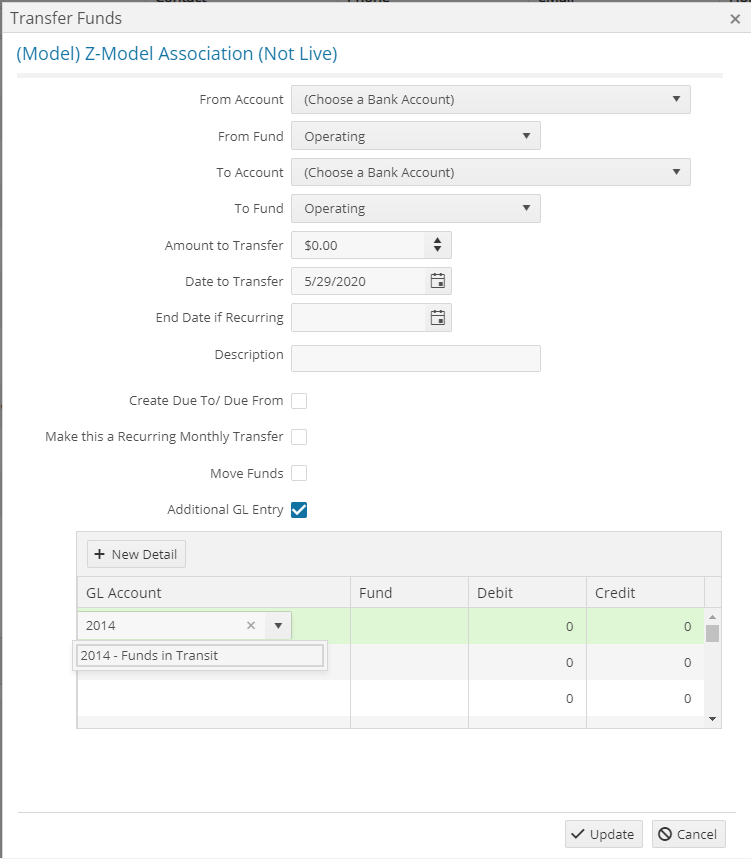 Once you've filled out the rest of the necessary information, click Update. Once that has been completed, you can create an invoice action item for that association as a service provider. Fill out the invoice just like you normally would, but you'll move the funds from the giving bank account GL to the Funds in Transit GL. Process the invoice all the way through and cut a check for the amount to be sent to the bank account for the receiving association.