Summary: Check signatures are easily created in iPhone Notes. Simply draw your signature in an iPhone Note, email it to a computer, and upload the PNG file to Vantaca.
On this ZenDesk article, download the Two Signature Line template to your iPhone and save to your Photos at the bottom of this zendesk article.

When viewing the Signature Line in Photos, click the Share button and select Add to Notes. Save the Note as a New Note.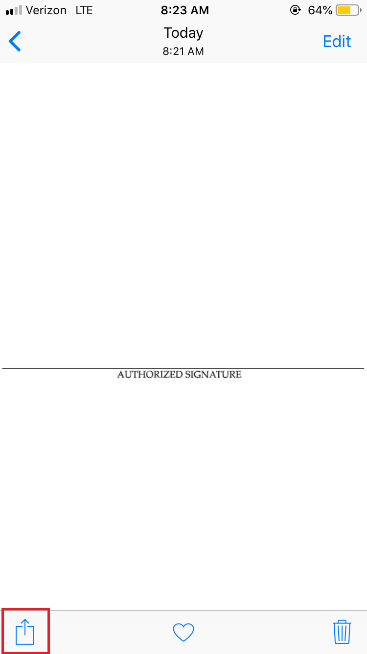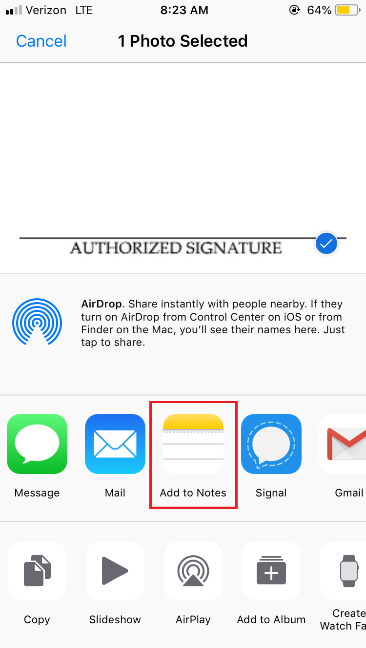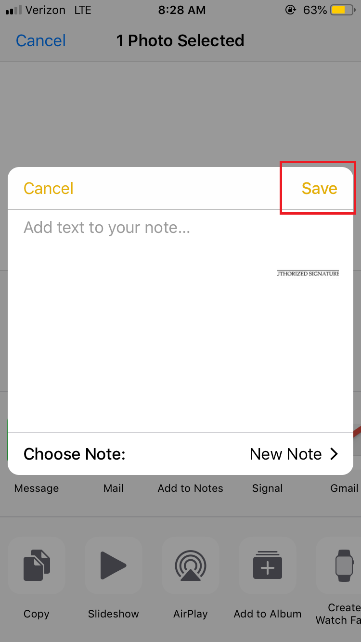 Open Notes. Click the 'Saved Photo' note. Select a handwritten note. Click on the signature so that it appears in the middle of the screen and either the file name or IMG_XXXX appears at the top of the screen.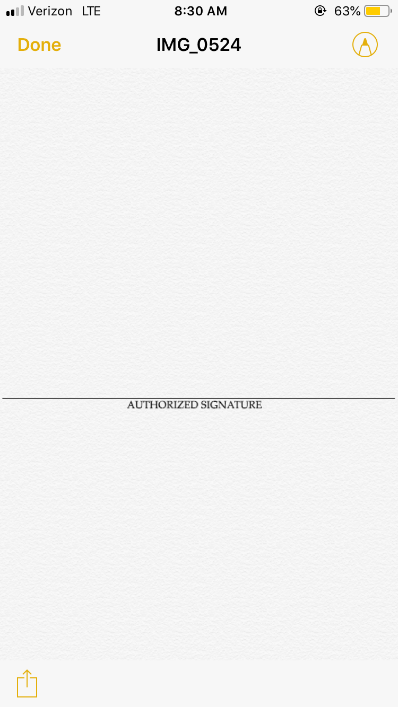 Click the pen icon. When selected, it appears slightly taller than the marker and pencil icons. After the marker icon is selected, click on the marker icon again to show the customization popup. Choose the options shown below. Change the color to black. Use your finger or a stylus to draw your signature. When complete, click Done and the Share icon.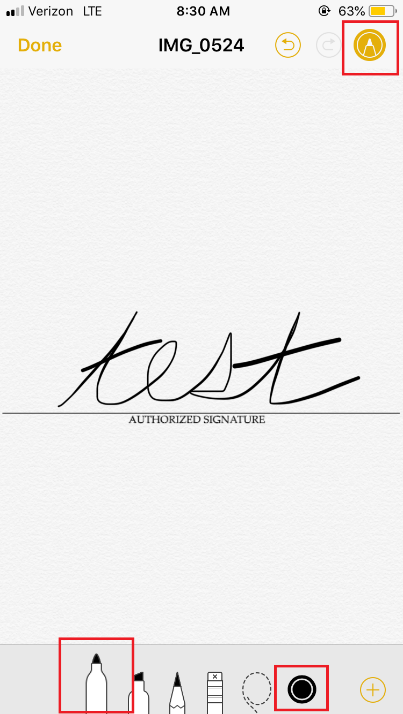 Choose the application to share the check signature image. This example will use Outlook; however, options are dependent on apps downloaded to the iPhone. If an email app is not available, choose Save Image, navigate to Photos, and email the photo from the camera roll. Save the photo on the computer as a PNG file.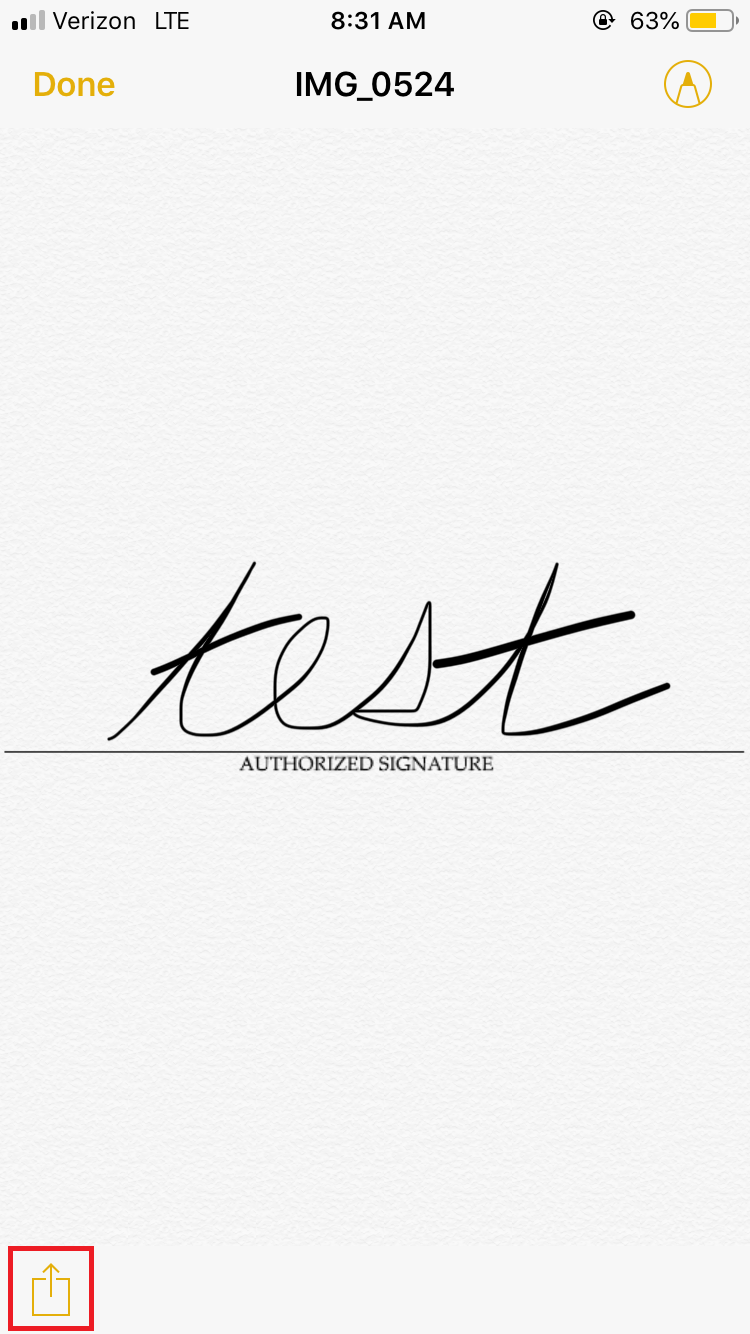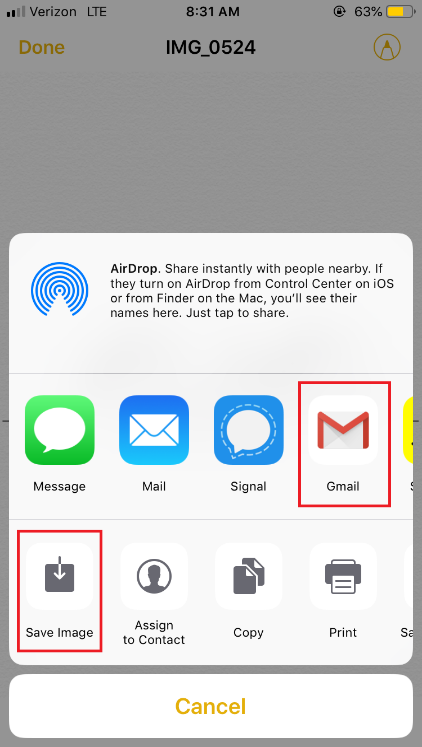 Log in to Vantaca. Click on Settings > Check Signatures. Click New Signature. Default Signatures apply to all associations. Company Signatures are office specific and require an additional Company (Office) dropdown choice. Association Signatures are association specific and will require an additional Association dropdown choice. The Description field is customizable, generally by name of signer. The check signature will automatically size to the check signature field, however Vantaca will not rotate any check signatures.