NOTE: This article deals only with creating charges as part of the Management Center process that will be charged to your Association's Board. For information on creating charges for your Associations that will be billed to individual homeowners, see How to Setup a New Charge or Assessment
As part of your Management Center Setup, after your Management Company is created as an Association, it will be necessary to set up the charges that could be billed to your Associations. These include Management Fees as well as items on your Fee Schedule such as:
Copies
Letters mailed
ACH payments collected
Ownership Transfers
Website Hosting
Any charge that could be billed to your communities will need to be set up as a charge type in the Association > Assessments page of your Management Company.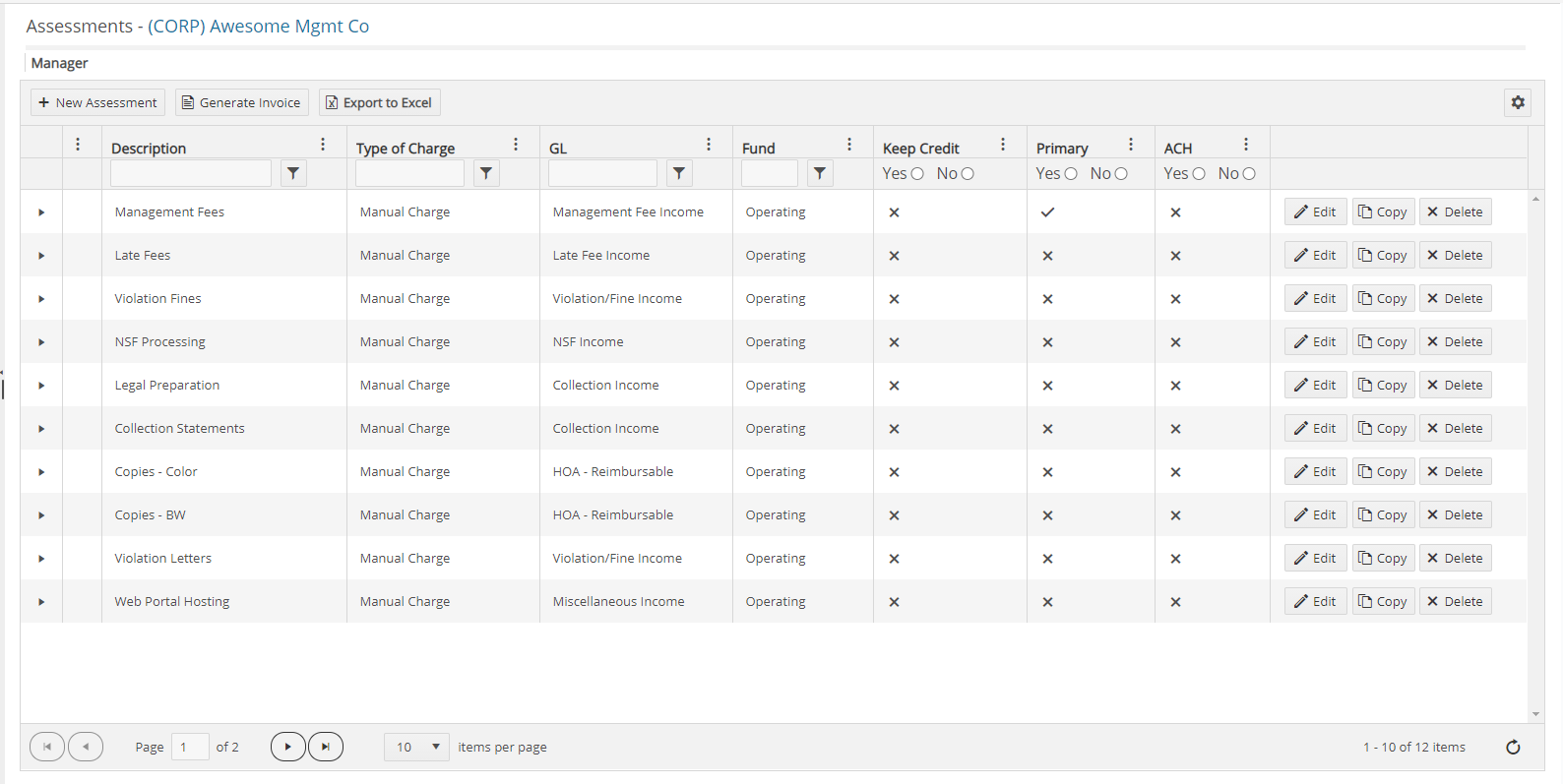 To add a new charge to your Management Company, navigate to Association > Assessments and select +New Assessment.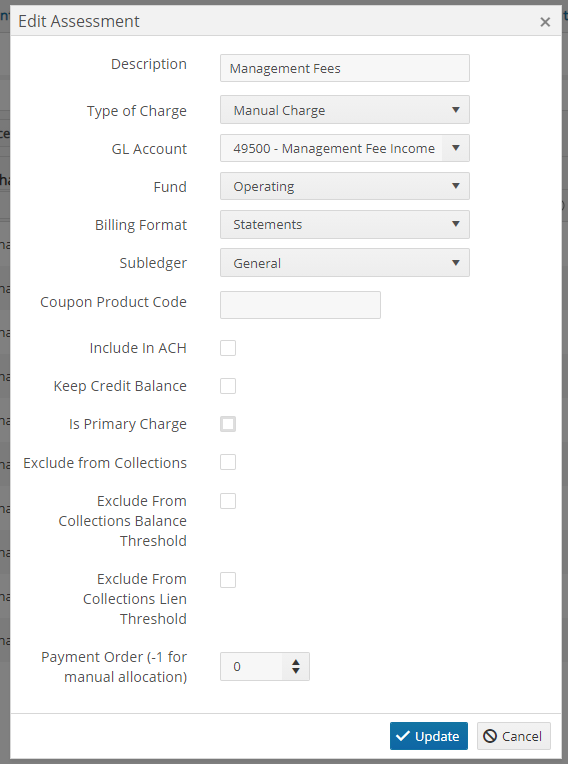 Many of these items will be the same as with Assessments in your regular communities, except as noted below:
Description: This is how these charges will appear on invoices created and charged to your Associations. You will also use these descriptions when setting up Management Fees and Admin Billing for your communities.
Type of Charge: Unlike your regular communities, which charge based on Rules found on this same page, Management Center Charges are determined using Service Contracts. Because of that, you can set all of the charges you create to "Manual Charge".
GL Account: Keep in mind this is the Corporate Income GL Account that will receive these payments. You will set the Association Expense GL when setting up your individual communities Management Fees and Admin Billing.
Billing Format: You can simply set this to Statement, in the event you wish to send a supplemental Statement to your boards in addition to the regular AP invoice process.