Summary: This article will explain what an ACH ID is and when they need to be entered.
ACH IDs are a unique identifier for an Association's operating bank account that allows it to receive funds via an Automatic Clearing House or electronic transfer. Typically, ACH IDs are set up by default as
1+ the Association's 9 digit Tax ID
When following How to Create a New Association, adding the TaxID will create a default ACH ID for that association's operating account.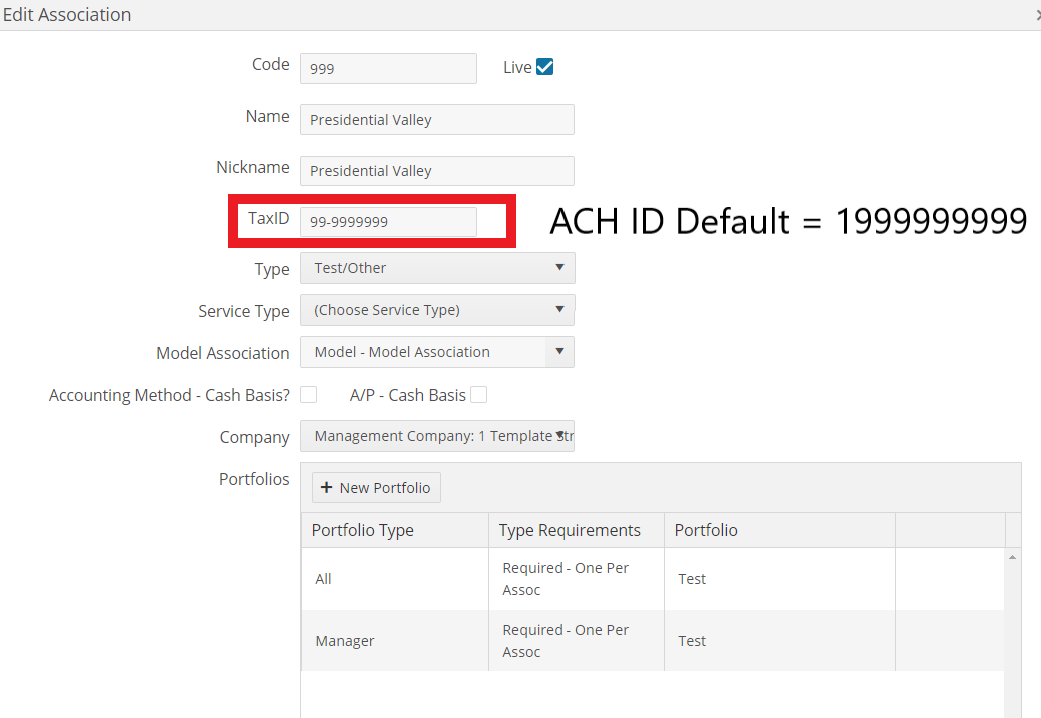 Creating a New ACH ID
There are times when two (or more) associations share the same Tax ID. This is typically due to a Master/Sub relationship. While having the same Tax ID is okay, a unique ACH ID is needed in order for the bank to know which association's transactions are which in the ACH file.
To override the default, navigate to Association > Bank Account and click Edit on the Operating account for that Association. If the ACH ID field is blank, then this Association is using the default (1+AssociationTaxID) ACHID described above. Enter the ACH ID that matches what the bank has provided and click Update to change the ACH ID.