Summary: This article walks through how to download the Vantaca App from the App store.
Open the App Store
Enter Vantaca in the Search field.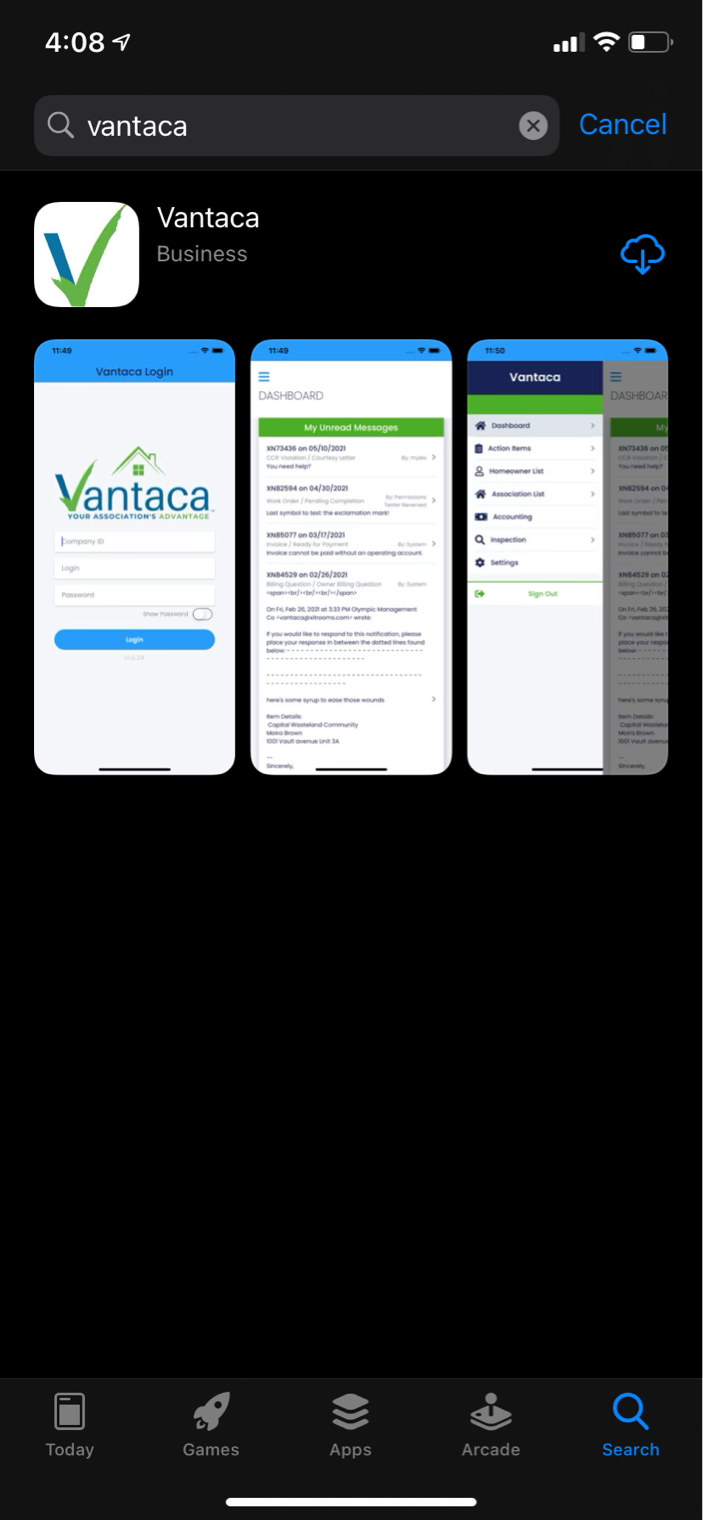 3. Select the Vantaca app
4. Select the Get button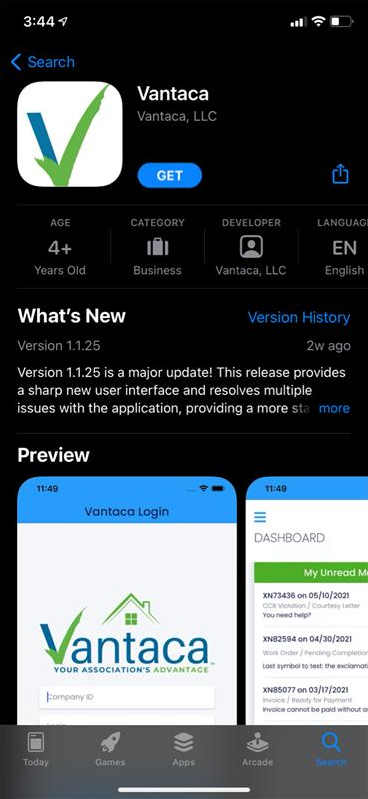 5. Select the Vantaca App from your App Library
6. Accept the permission popup the opens the first time you launch the app with the following message:
Allow "Vantaca" to use your location? Your location is used to provide suggested nearby properties.
Note: This permission will allow the Inspection module of the App the ability to provide results based on your current location.
7. Enter your Vantaca.net credentials to login to the App