Summary: This article walks through the basic navigation and dashboard functions of the Vantaca App. 
Navigation Menu
The Navigation Menu can be accessed by clicking the Hamburger Icon  at any point when using the app.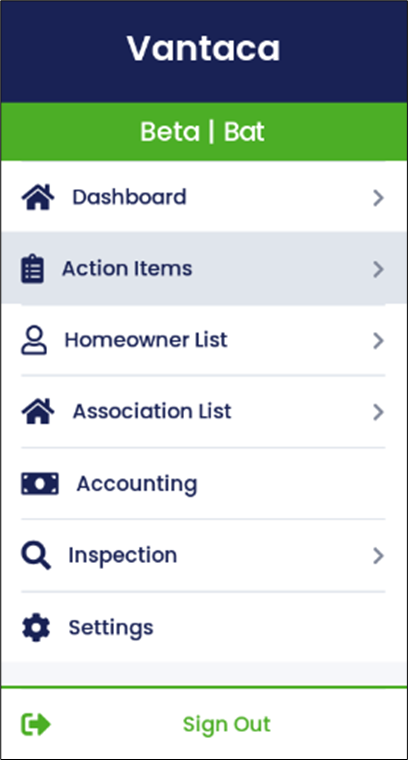 Dashboard
The Dashboard displays the Unread Messages widget. If you do not have any Unread Messages, the Dashboard will appear blank. Select a message to view additional details.