Summary: This article explains what actions can be taken on the Inspections page of the Mobile App.
The Inspection page is where you can perform inspections for your associations.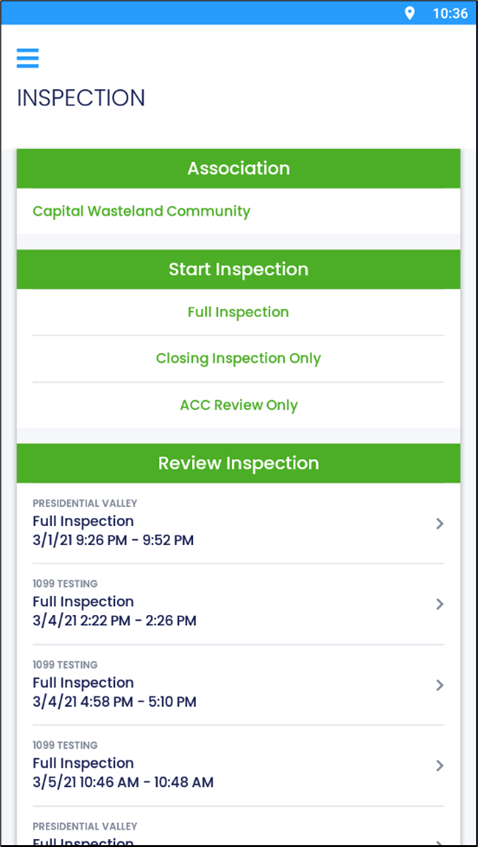 Select the Association Name to select a different Association from the Association List.
Select one of the available inspection types to begin a new inspection:

Full Inspection
Closing Inspection
ACC Review

Select an inspection to Review an Inspection currently in the Review Stage.