Summary: This article explains the functions available on the Homeowner Activity page on the Mobile App.
The Homeowner Activity tab displays all homeowner activity including Assessments, Action Items and Activity Notes.
Select the Add Icon  to a new Activity Note to the Homeowner's account.

Enter a Subject for the note.
Enter a brief description in the Note

Attachments can be added using the following options:

Uploaded from your device's storage by selecting the Cloud Icon .
Or, taking a photo by selecting the Camera Icon .

Select the Checkmark Icon  to save.

Current Property Tab
The Current Property tab displays activity for the current property Homeowner.
All Owners Tab
The All Owners tab displays the property information for both current and previous Homeowners.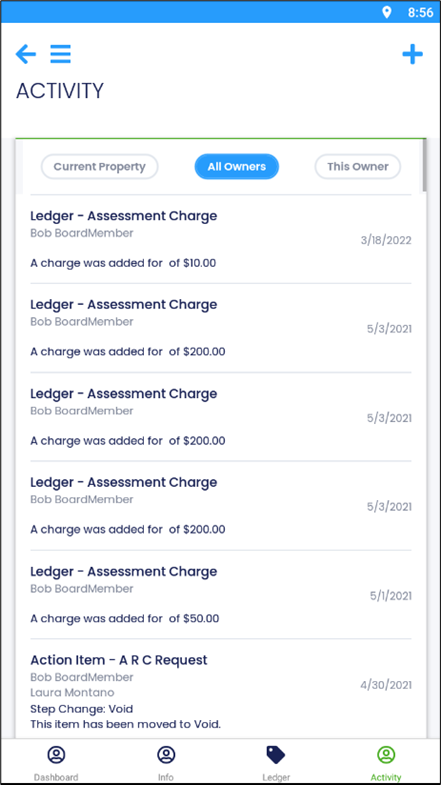 This Owner Tab
The This Owner tab displays activity for the selected property in addition to any activity from other properties or accounts associated to the selected Homeowner.