Question: Can my Homeowners have two Primary Emails?
Answer:
Yes! You can have as many as needed!
Navigate to Homeowner > Contact Info and click the Edit button on the homeowner you want to add the additional Primary Email to.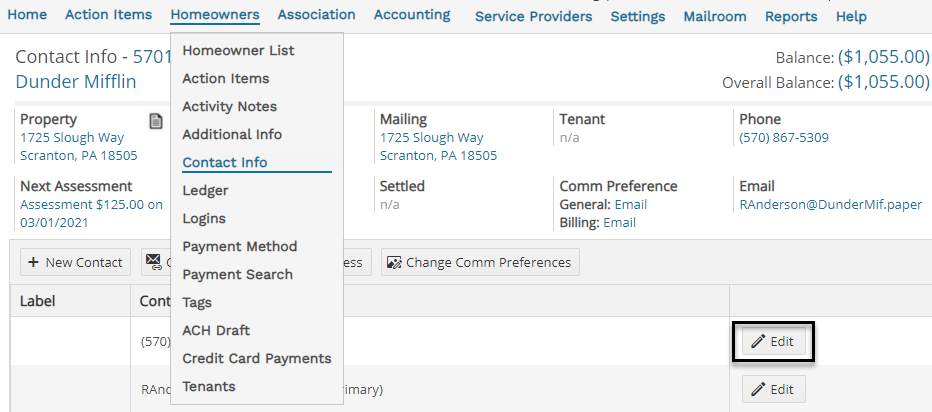 In the Email field, use a semi-colon ( ; ) followed by a space and input the other primary emails associated with the account to have multiple primary emails added for a single homeowner.
Example: email@address.com; anotheremail@address.com.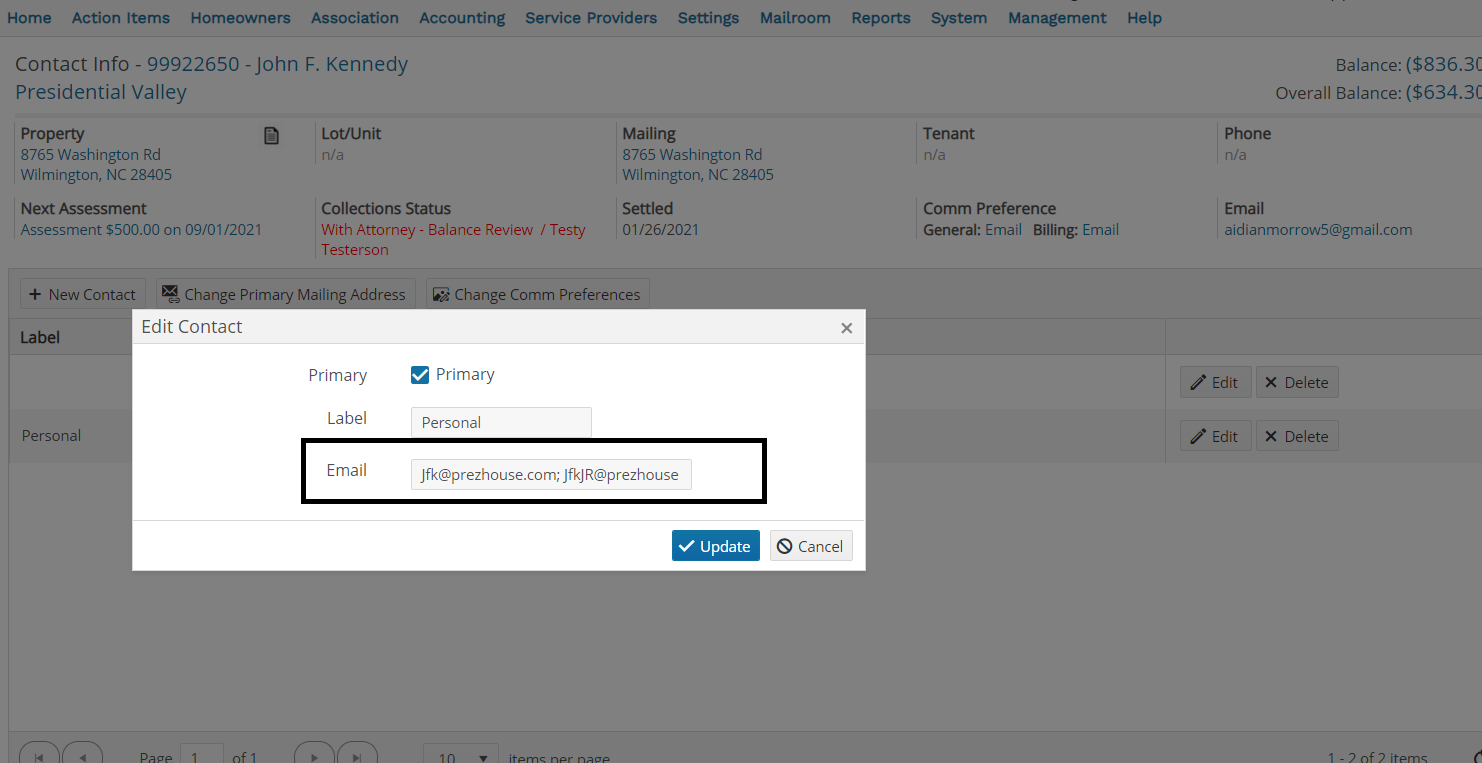 Be sure to Update when you're finished to save any changes!