Question: A new Manager has taken over an Association. However, the previous Manager is still listed as the Manager of the Association. How do I change this to reflect the correct Manager?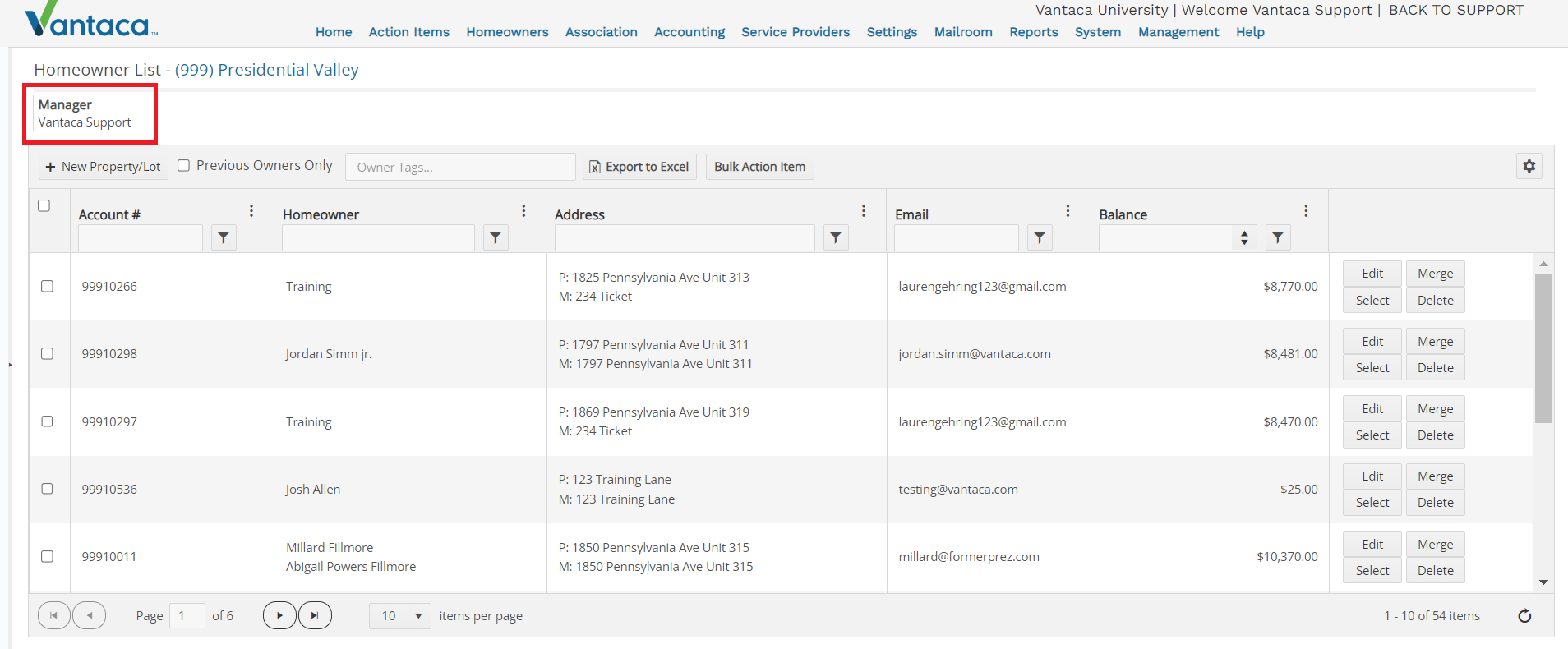 Answer: If the previous manager is no longer an active manager for the Association.
Navigate to the Responsibilities tab on the Board/Committees page: Association > Board/Committee > Select the Responsibilities tab.
Scroll until you can view the list of users with the Manager role.
Locate and review the previous Managers' start and end dates.
Once you have confirmed the previous Manager does not have an end date listed. Navigate to: Settings > Users > Locate the user > Select the Drop down menu > Locate the Manager Responsibility > Edit > Add end date.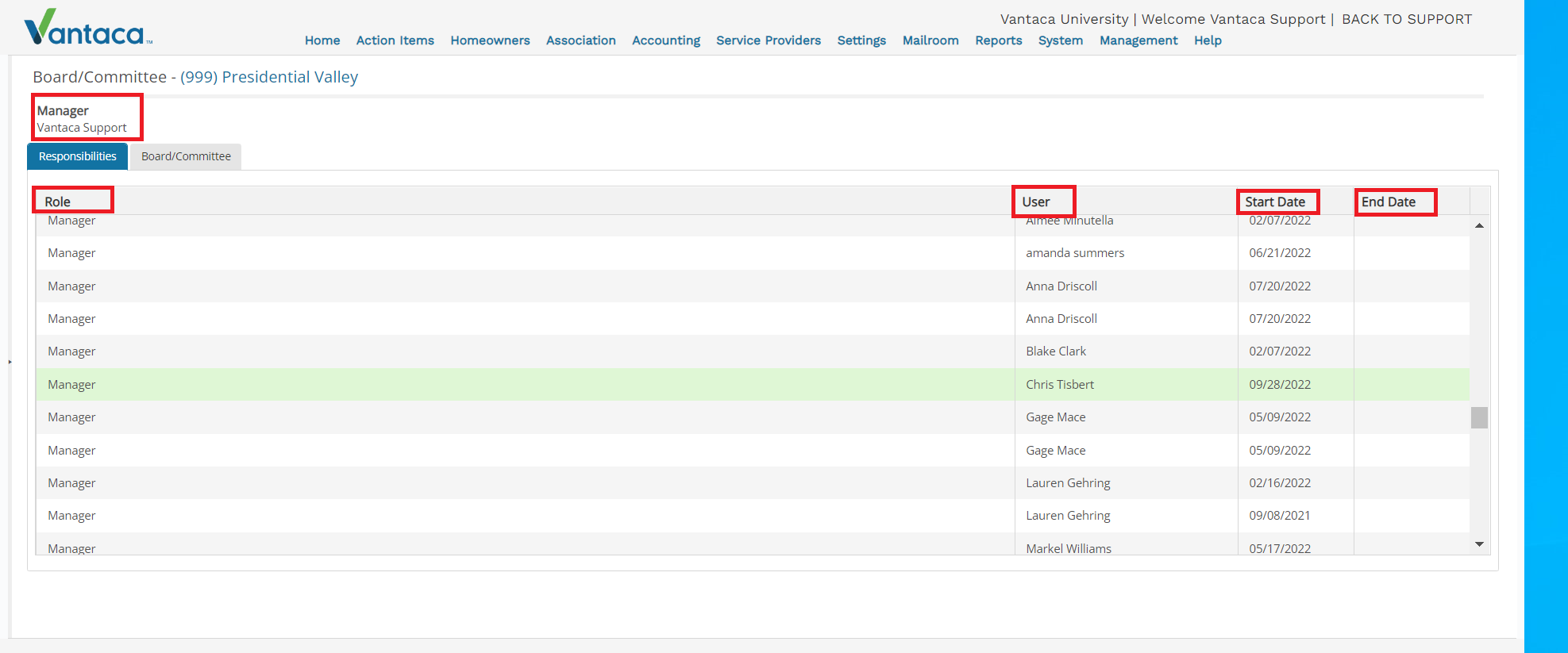 Note: If there are multiple active Managers, the manager with the earliest start date will appear as the current Manager. In this case, you will need to edit the start date for the new Manager and enter a date that is earlier than all other Managers.
Once you have made the necessary changes, the new Managers name should now appear as the Manager, as shown in the screenshot below.