Summary: This article will explain the process of how to add an attachment to an invoice action item.
The occasion may arise that you need to add an attachment to an invoice. Whether this is to add additional documentation, or any other reason, the process is the same. Attachments may be added to invoices at any step of the invoice process.
*NOTE: If the invoice is paid, and the period is closed, you will first need to open up the fiscal period and then add the attachment to the invoice.
First, select the invoice action item from the All Action Items page, My Action Items page, or anywhere else where you choose to locate the desired invoice. When the desired invoice is selected, it will be anchored in the Action Center panel on the left side of your screen. Use the Menu button (hamburger menu - 3 horizontal lines) to expand the Action Items menu options. Select Msg.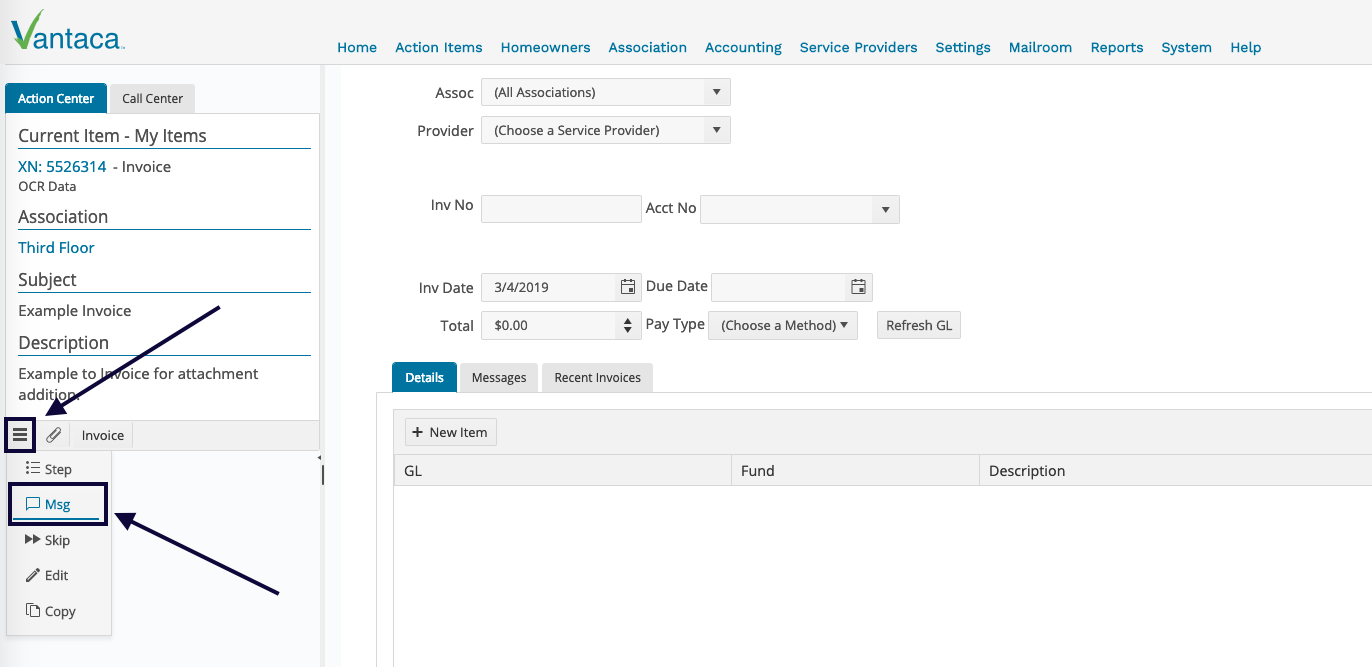 In the New Message window type/select "Note" in the Send To box. Then, click Select files... in the Attachments box. Add the desired attachment here.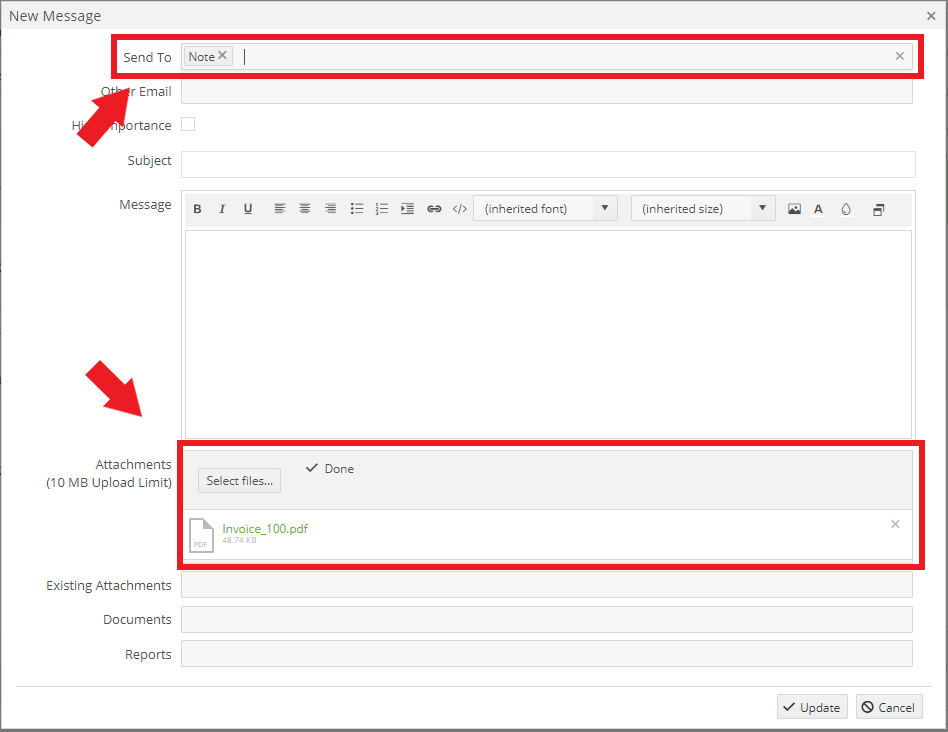 Click the Update button to update the action item with the attachment. Now, the attachment is present on this invoice action item for review. (The attachment will automatically pop up when the invoice is selected).