Summary: This article will review the Association Bank Register page.
Begin by navigating to Accounting > Bank Register.

Next, click the Association name, or search icon, to choose an Association. From here you will notice that the Operating Account will show by default. Click the Bank Account drop down menu to choose a different account.

Next to the Bank Account drop down menu, you can filter the columns by date range. From this view you can search by the following: Date, Description, Type, Check Number, Amount, and Balance.

Invoice Number and Account Number are additional columns that are also available for display and searching. To see these columns, click the three vertical dots next to the column header. Then roll over the Columns menu item and check the boxes next to the columns that you would like to see.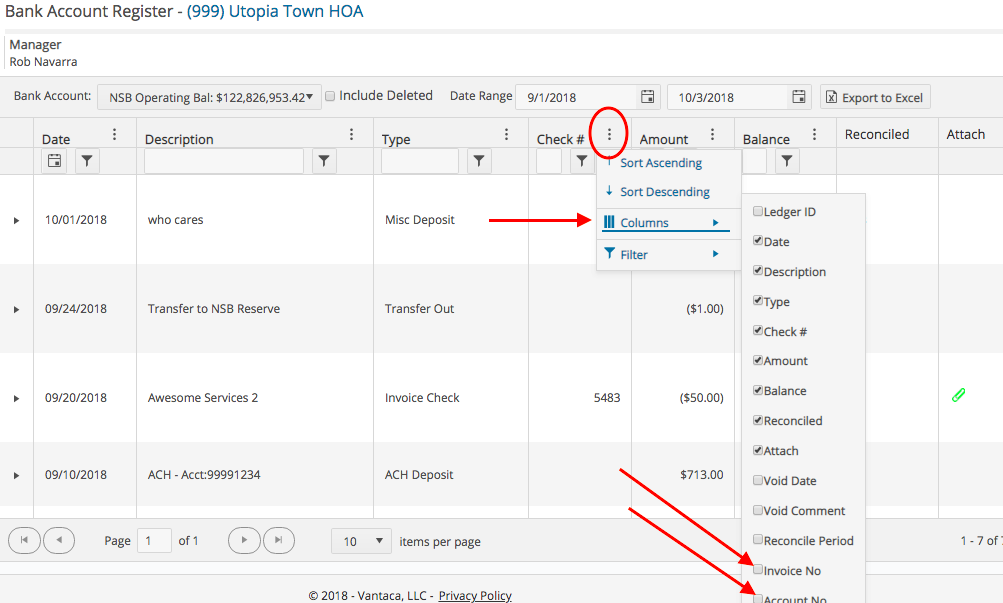 To view transaction details, expand the specific entry to see the GL detail. You can also expand a deposit transaction detail by clicking the deposit tab to see where the deposit was allocated.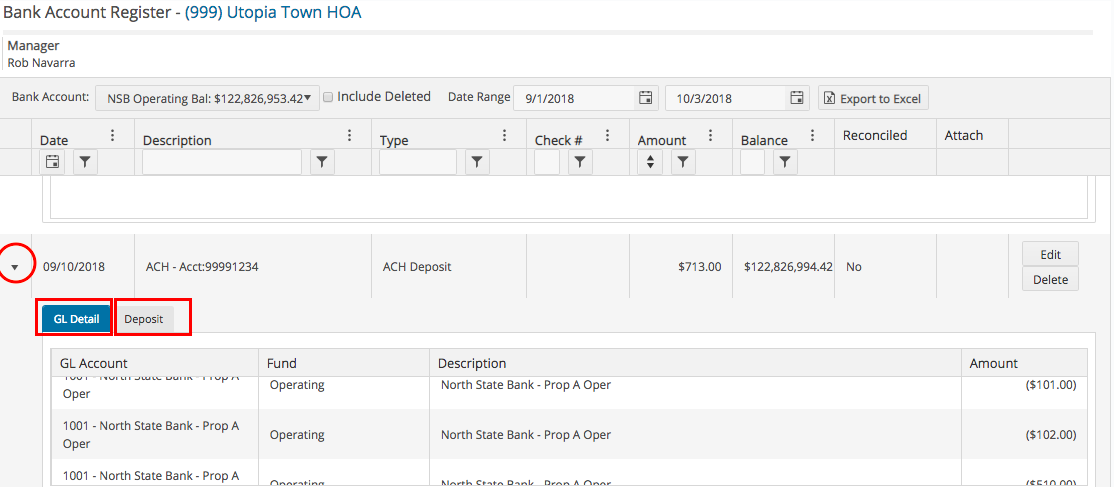 Lastly, you can click the paper clip to see the invoice or check image. Note that the invoice check images are only available under reconciled images. If desired, you can create a custom report in Excel format from the information you have displayed by clicking the Export to Excel button.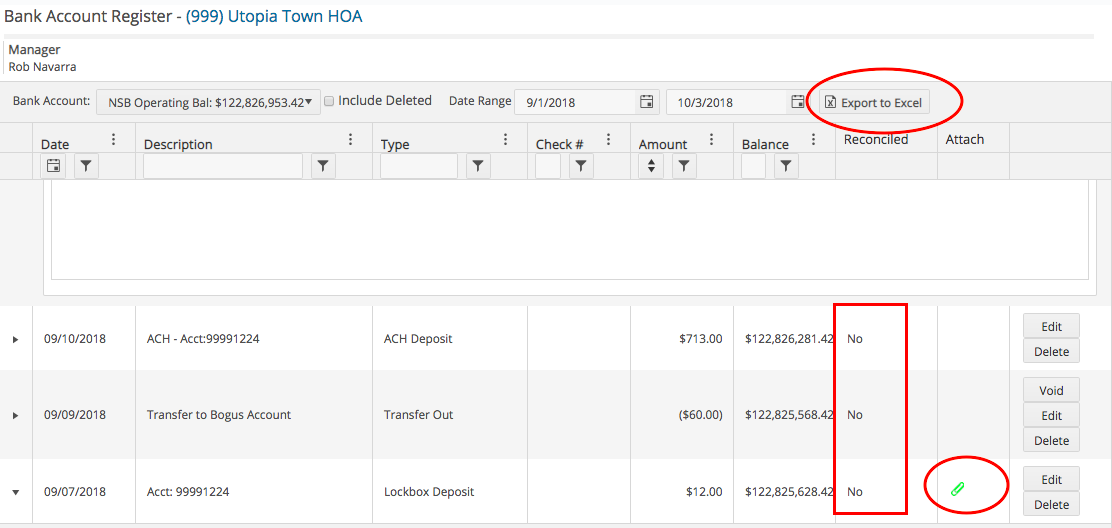 Additional Reference: