Summary - This article will detail how you can create a calendar event that will initiate the Broadcast Email Action Type.
To access the association calendar, navigate to Association > Calendar.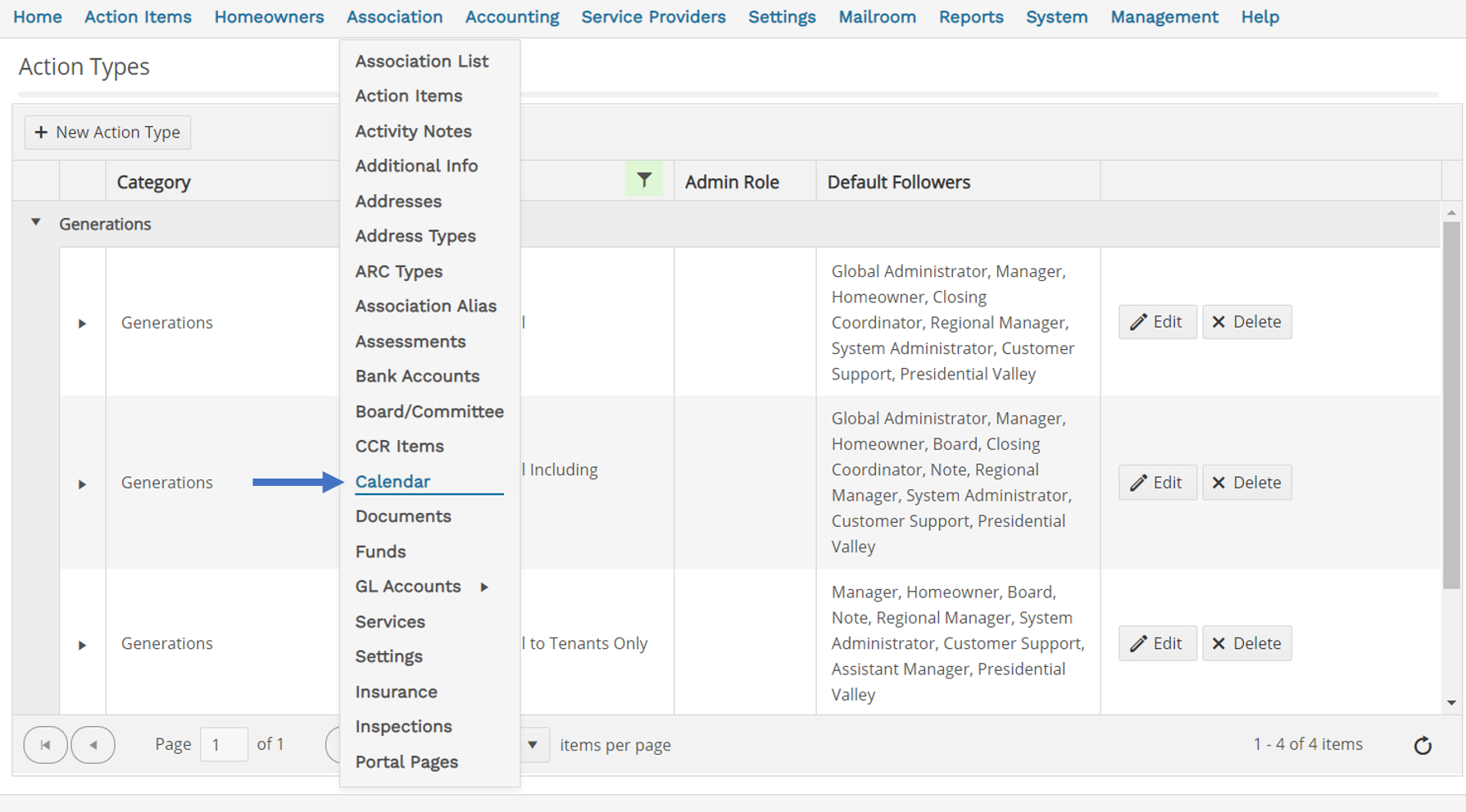 Once you select calendar you will be brought to a page that matches the screenshot below. On that page you can click "Select an Association" to view a list of your associations and select the one that you would like to create the calendar event for. It is best practice to create all events that will be copied to all associations in the the Model Association.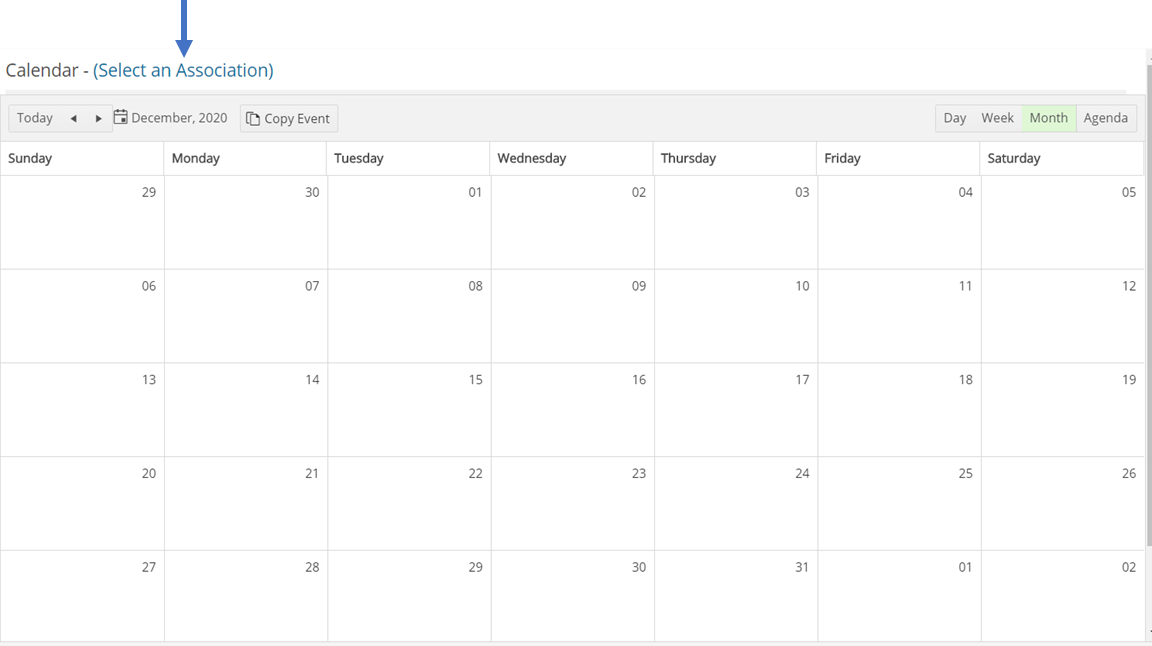 Once you select an association, you can start adding events. To add an event, double click on the day for which you would like to schedule the event. A window will open that will allow you to insert the details of your event. The Title is the internal name for the event and is also a required field. The event will not save without a Title. The Description is what populates on the Action Item.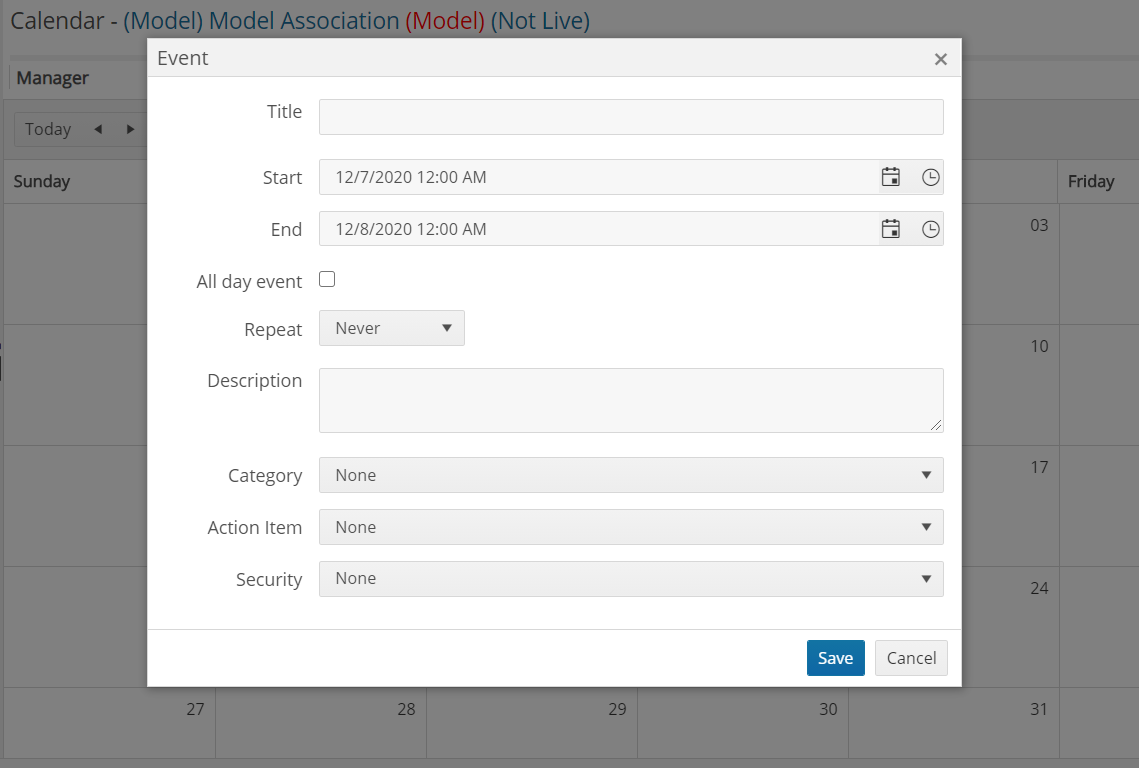 To have this event kick off an action item click the "Action Item" drop down. A list of the action items in your database will populate. In this case, you would want to select the appropriate Broadcast Action Types.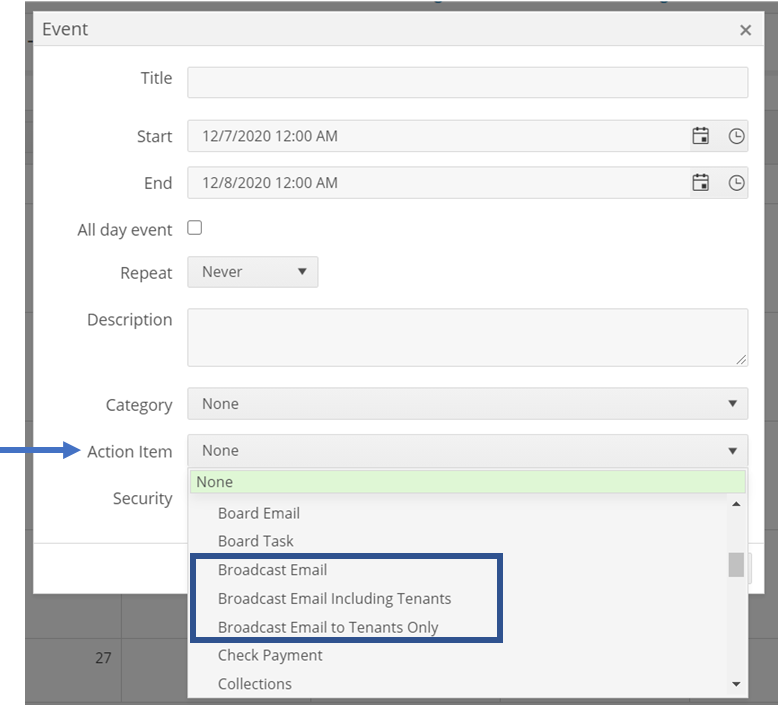 In order for calendar event descriptions to populate an email or letter, the "Action Item Description" merge tag must be included on the notification method template used.
After adding all of the event details, and selecting your Broadcast Action Type, save the event. If you would like to copy the event to any other associations, select "Copy Event" from the calendar screen.

Once copy event is selected, a window will open that allows you to select an event to copy and what associations you would like to copy it to.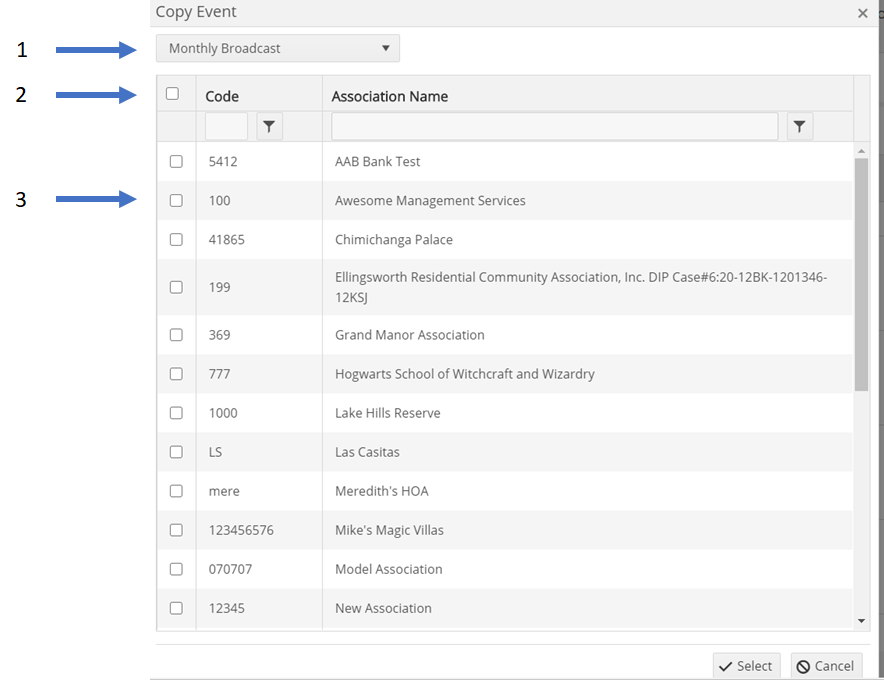 Arrow 1 is where you will select the event you would like to copy to another association.
Arrow 2 will select all associations. Use this if you would like to copy the event to all of your other associations.
Arrow 3 indicates the check box that will allow you to select one, or more, associations to copy the event to.
Once you have selected the appropriate associations, click select at the bottom right to finalize your changes.
For more information on calendar events, please visit the Association Calendar Instructions article.