Objective: Provide information regarding Vantaca recommended and compatible check stock.
Vantaca check stock prints with the check in the top third, the stub in the middle, and the coupon (if applicable) on the bottom portion.
Top Check Perforations: 2 - 3 ½" Check, 3 ½" Stub, 4" Stub – CP515 (Any color)
Recommended check stock:
NOTE: Select the above perforations and color after following the recommended check stock link.
Example from Vantaca Check Que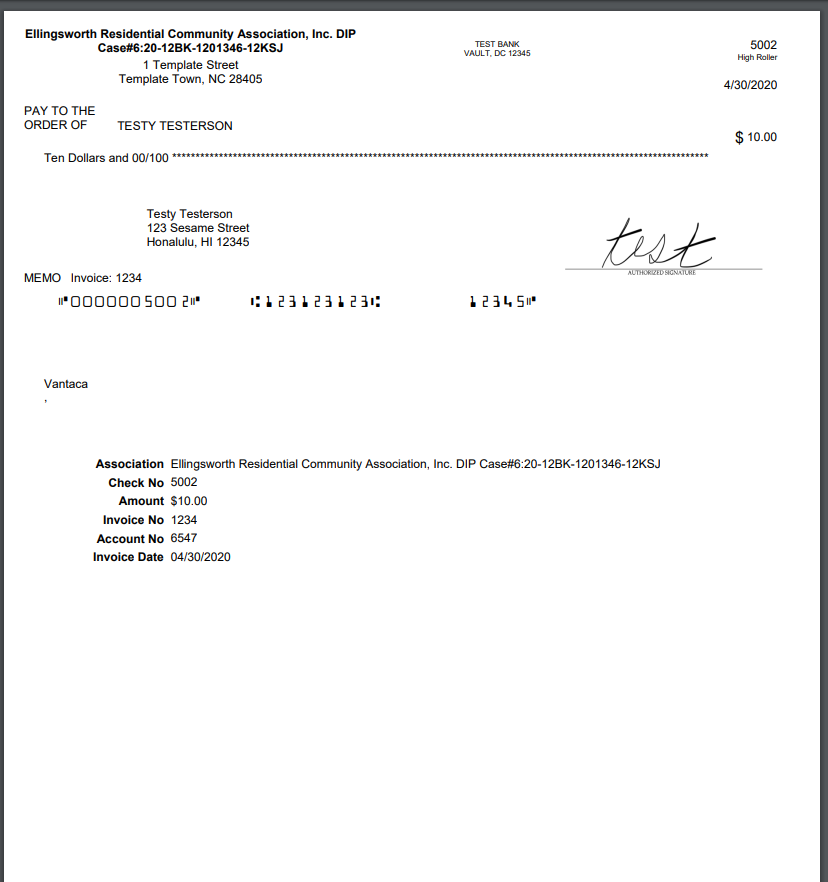 It is also possible to use Self-sealing check stock. When using self-sealing check stock, as determined in your System> System Settings, the check portion is in the middle partition.