The Billing Question Action Item is used for just that: Billing Questions for AR. This allows your Accounts Receivable team to focus more on their day-to-day processes, and can help to minimize the amount of time your AR team needs to spend on the phone with homeowners.
Billing Questions can be created in 2 ways:
Owners Portal
Owners can create Billing Questions in the Homeowners' Portal. These Action Items are found in the My Items > Submit a Request page. Owners can ask whatever question they have, and attach documentation if available. These Billing Questions go straight to A/R.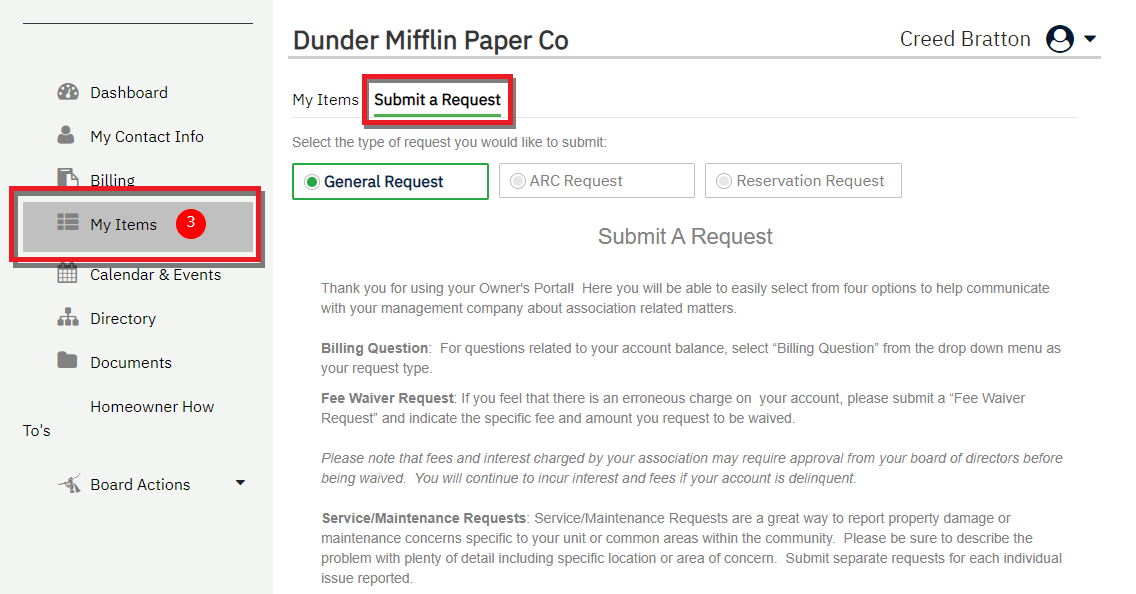 Internal
Users can create Billing Questions on a Homeowner's behalf as well. This can be helpful if your customer-facing employees (Call Center, Front Desk, etc) have escalated billing questions and A/R is not available directly. In an owner's account, create a New Action Item and choose the Type: Billing Question.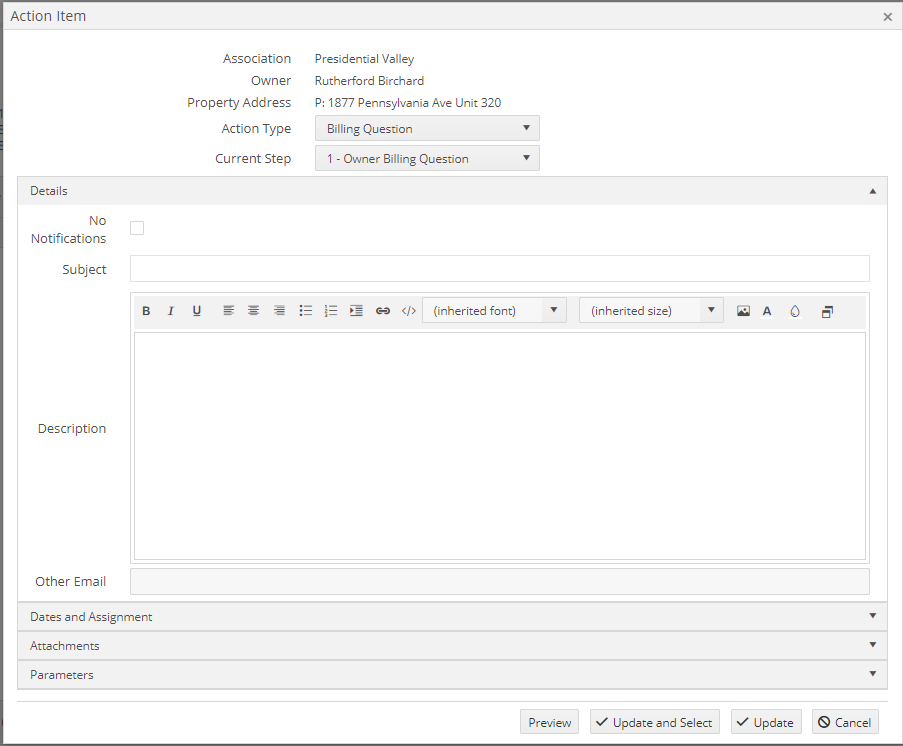 These items, regardless of how they are created, will go to your AR Team. They can research the issue, and reply directly back to the homeowner using the Message to Owner step. Depending on your Action Item configuration, this will send an email to the Homeowner, as well as posting the message in the "My Items" section of the Portal.
If an owner replies, either via email or through "My Items" on their portal, the Billing Question will reopen in the Owner Response step. Your AR team can either continue replying using the Message to Owner step, or simply Close the Action Item if no reply is needed.