The auto waive fee was created to prevent some of the homeowner calls and emails that might come in from a payment on a charge.
For example, if a homeowner's mailed payment is postmarked before the late date, but postal delays get it to the lockbox the day after it's late. So, if their payment doesn't show up on the day that it's marked late, Vantaca will place a late fee on that owner's ledger. The owner will then call or email to complain about the late fee, requesting that it be removed because their payment was made on the day before it was late. This takes up valuable time for management companies and can be avoided by implementing the auto waive fee.
The Auto Waive function allows Vantaca to remove those late fees within a specified number of days per period per owner, avoiding any angry calls or emails from owners who made their payment at the last minute.
The Auto Waive fee can be found in Association>Settings in the Accounting (Auto-Waive Fees) section.
It has three settings:
1. # Days after Fee to Auto Waive
2. Limits - # of Times Per Period
3. Limits - Period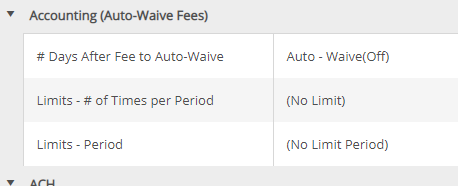 The first setting allows you to choose whether the Auto-Waive function is turned off or on, and if you choose to have it on, you'll select the number of days after the late fees generate for a late fee to be auto-waived.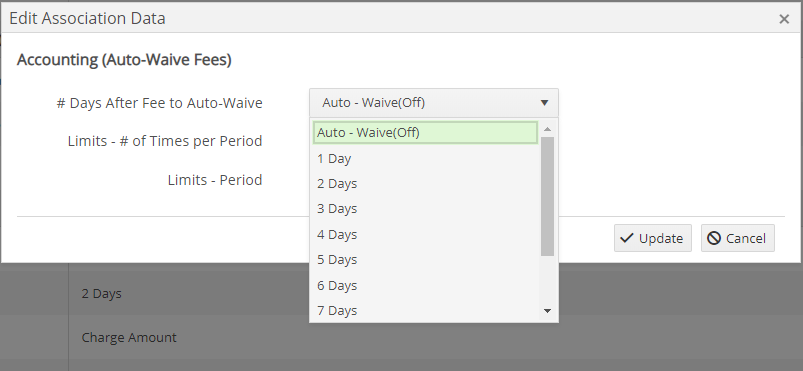 The second setting sets the limits for the auto waive function; specifying how many times in a certain period owners are allowed to have their late fees automatically waived from their account.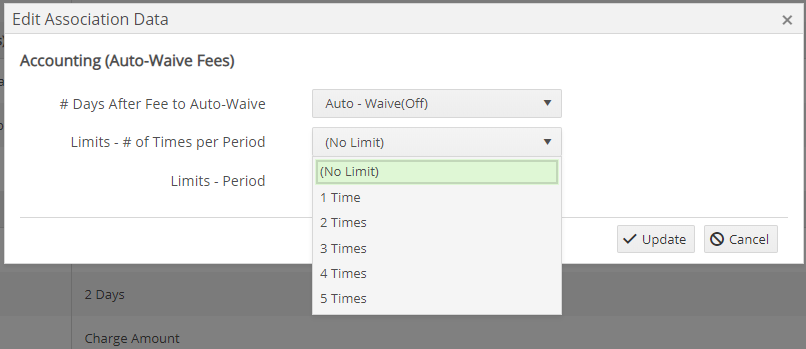 The third setting tells the system what the period is, whether it's per month, per quarter, or per year.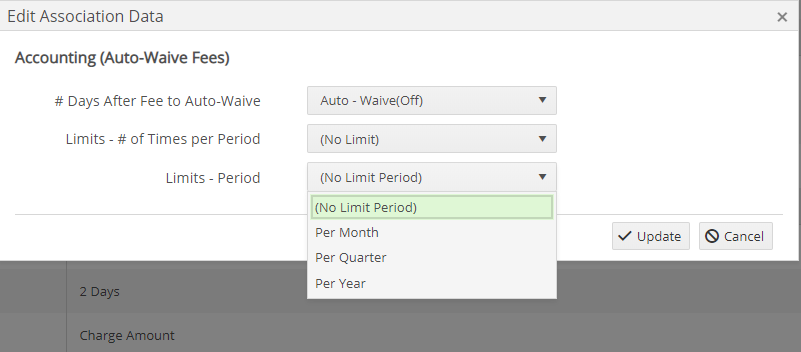 If the association's late fee is set to the 15th and the owner gets a late fee on the 15th. Their payment posts to their account on the 17th, leaving only the late fee charge on the account. When the auto-waiver runs overnight on the 17th, it will waive that owner's late fee because the payment was received within the auto-waive period.

In addition to simply waiving the Fee, this can trigger an Auto-Fee Waiver action item on the Homeowner's Account. Not only does this allow you to better track who is receiving these auto waivers, but it can also proactively send the Homeowner an automated message letting them know that a fee was waived. By default, this is what the email says: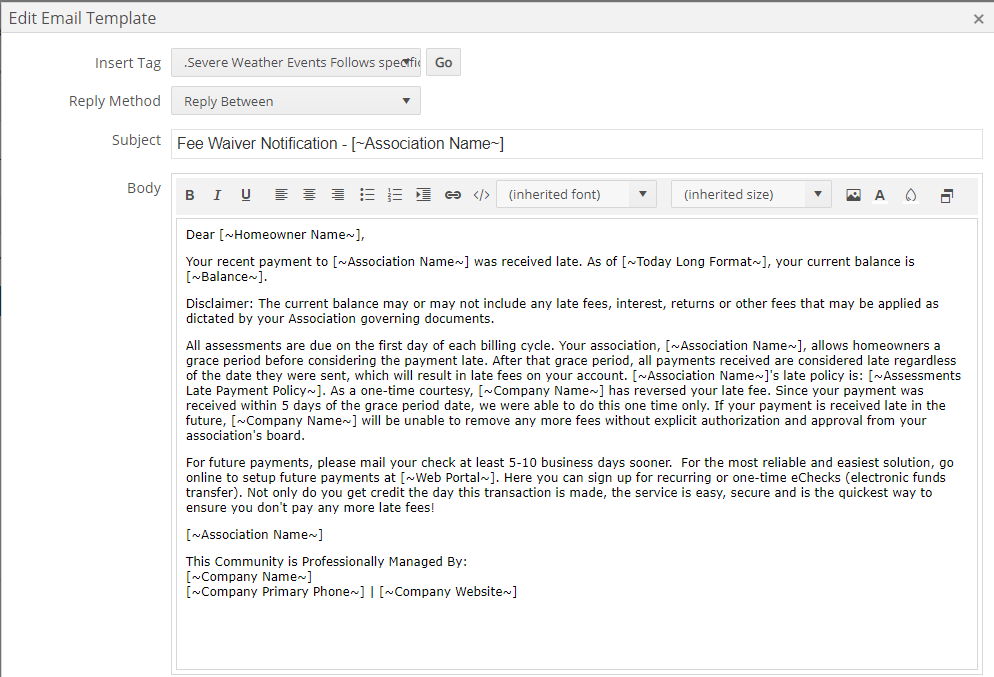 This template can, and should, be customized to fit the dates and times as you've set them up in the Association Settings, but ultimately the customer is encouraged to make payments sooner or to sign up for automatic payments through the Web Portal, in order to avoid any future late fees.
**The Auto Fee Waiver will waive any Fee charge type, not just the Late Fee**