The Add Charge Request Action Item is created by people outside of A/R for the purpose of having your A/R team add a charge to a homeowner's account.
For instance, if a Homeowner talks to your Customer Service Representative and purchases a Key Fob from your Association, your Customer Service Representative would create an Add Charge Request Action Item with what kind of charge needs to be added, and the amount of the charge.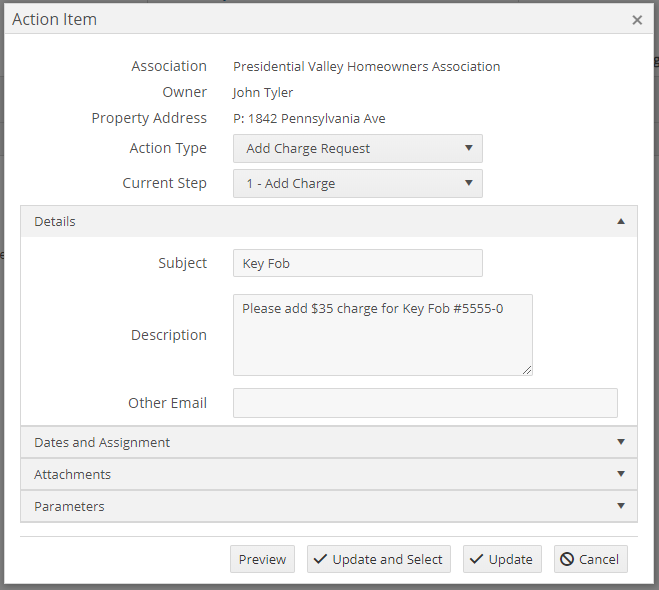 This Action Item will show up in your A/R team's My Action Items. They can then add the charge to the homeowner's account (See How to Add a Charge to An Individual Homeowner's Account for details).
Stepping the Add Charge Request to Charge Applied will send the owner a Templated message letting them know they have a new charge, as well as an attached Statement. (The details of your templated email and which version of the homeowner statement is sent is dependent on your Database configuration.)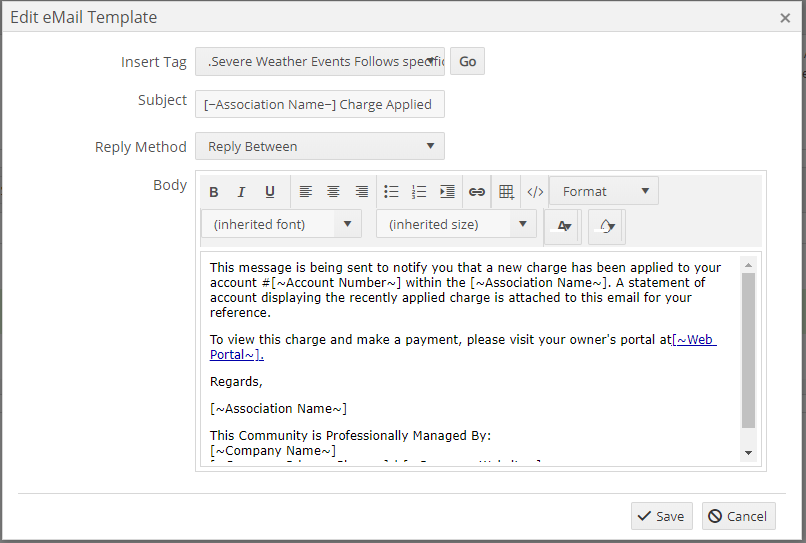 If the Homeowner replies to the message--either through their portal or by replying to the email--the item will reopen in the step Owner Response. This will allow owners with follow-up questions regarding the charge to communicate directly with your team.