While many of the charges a Homeowner receives are automated through generations or Action items, there are times when it is necessary to manually add an individual charge. For instance, if a homeowner receives a replacement key fob in your office, they may be charged for that fob. In this article, we'll do through the steps of adding an individual, on-time charge to a homeowner's ledger.
To post a manual (one-time) charge to an owner's account, you will first want to select the homeowner's ledger by navigating to Homeowners > Ledger page.


On the Summary tab of the ledger, click the New Charge button on the far left of that screen and a pop-up window should appear: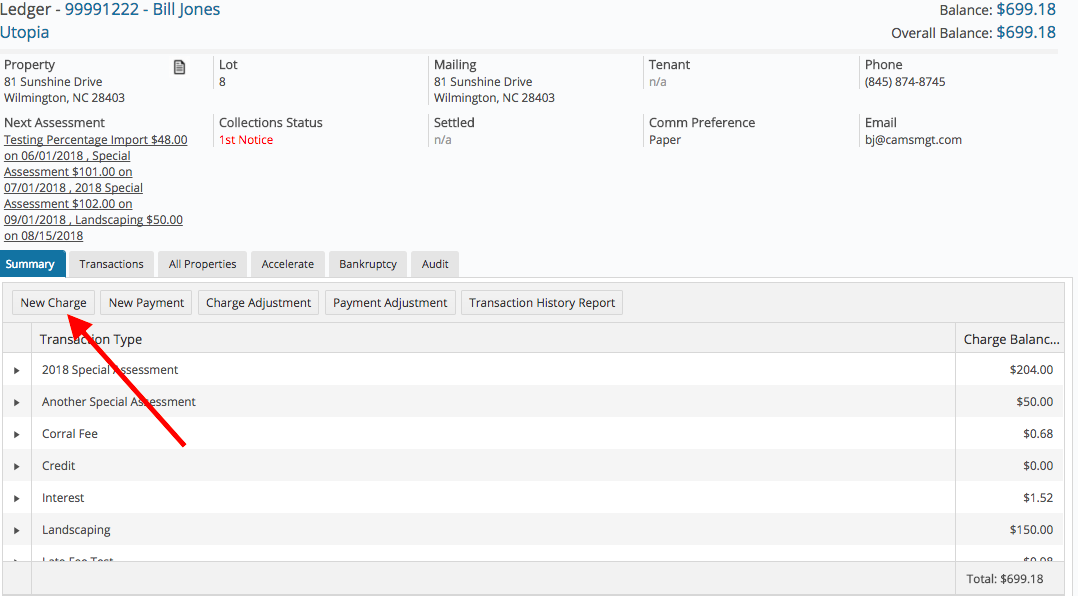 This pop-up window will allow you to add your charge. The fields you'll see are described below.

Transaction: This field is a drop-down list populated by the charges found on the Association > Assessments page. See How to Set Up a New Charge or Assessment for details on how to populate this list.
Transaction Date: The date this transaction will appear on the homeowner's ledger. You may only post charges in an open fiscal period.
Amount: The amount of the charge to be added. This must be a positive number. To reduce or waive a charge, review the Homeowner Charge Adjustments - How to Waive a Charge article.
Descr (Optional): This will add a description to the charge that will be visible on Statements and the Portal. This charge will be displayed as "[Charge Type] - [Description]" for example "Key Fob - Fob #12345"
Once all fields are filled out, click Update and the charge will be posted immediately.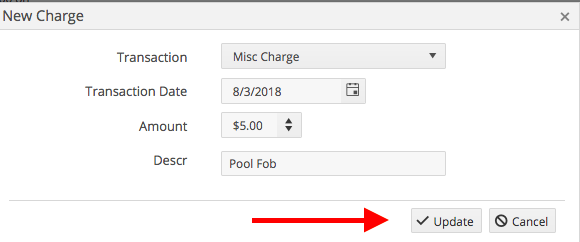 The charge can now be found by clicking on the Transactions page: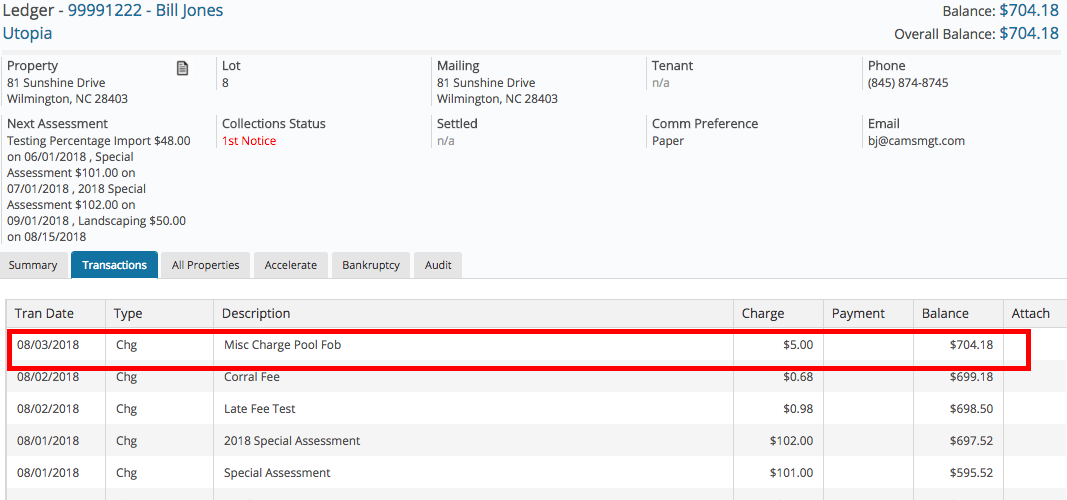 Additional Reference