Summary: This article walks through the process of voiding an owner refund while keeping a correct GL and Homeowner Ledger.
While rare, it may sometimes be necessary to void a Refunded Payment to a Homeowner. If the check is be reissued, void the invoice from the Association > Bank Register and reissue the check. However, if the invoice shouldn't have been paid, voiding the owner refund invoice does not automatically void the refund on the owner ledger.
Step 1: On the Association>Assessment screen, click on '+ New Assessment' button.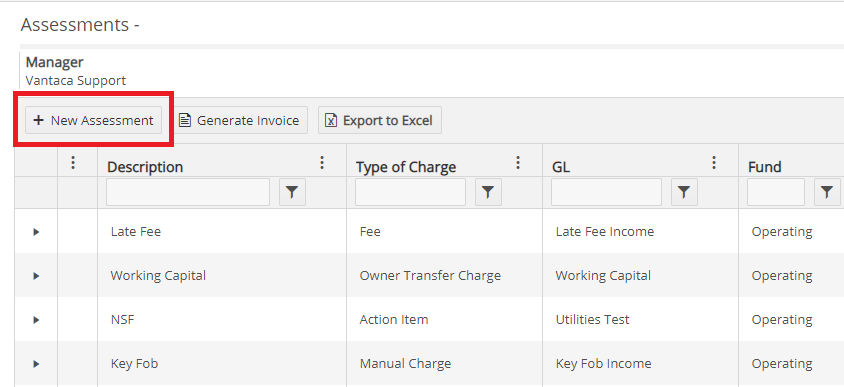 The Edit Assessment screen will come up. For the following fields:
Description: add 'Owner Refund' (or however you would like to name it)
Type of Charge: select 'Manual Charge'.
GL Account: use the same GL as found on Association > Settings under "GL for Owner Refunds."
Select any other applicable fields and then 'Update'.
*Note* When setting up this charge type, you may want to copy it to other Associations to save yourself time if this happens again.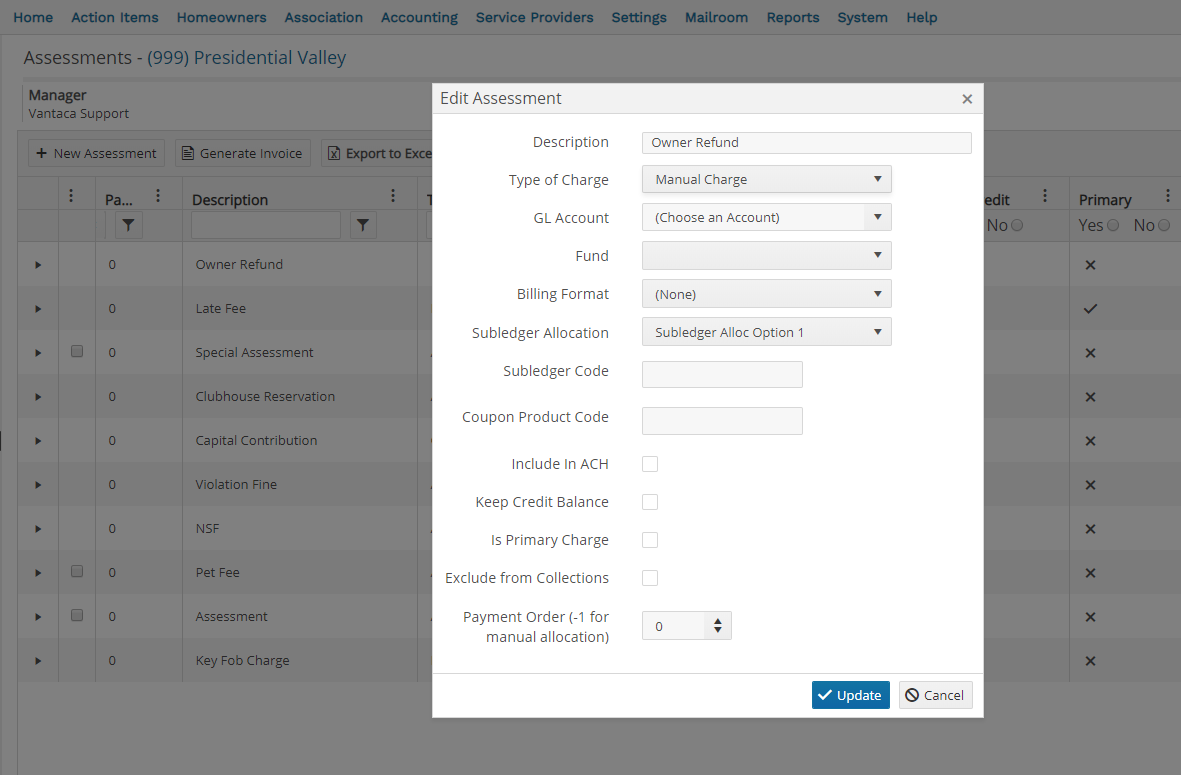 Step 2: Navigate to Homeowner > Ledger and select Charge Adjustment.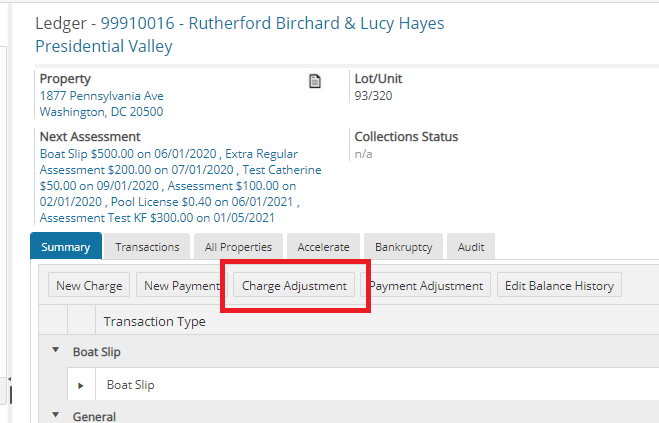 Enter the total adjustment, which is the amount of the voided refund. It is best practice to enter a description, as this will also appear on your Homeowner's Statement. Next put the amount of the refund in the Adjustment Column in the Owner Refund field.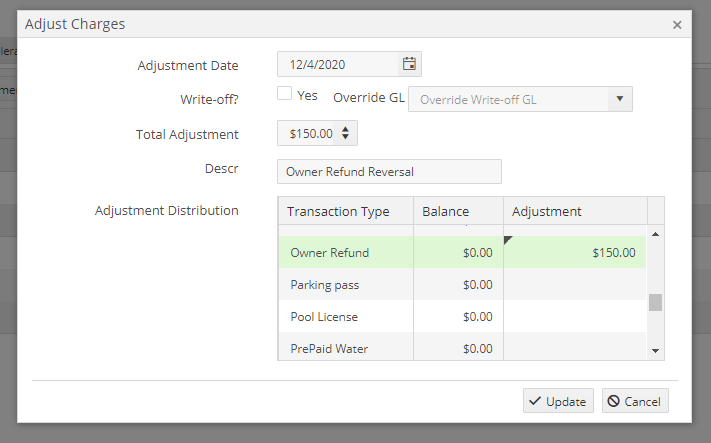 This will "reduce the charge" associated with the Owner Refund charge (and the associated Owner Refund GL). During the overnight credit distribution process, this will allocate the new credit balance appropriately.
---
Option 2
If this refund should never have been created, and needs to truly just go away, it is possible (if your permissions allow) to delete the refund from the Homeowners > Ledger > Audit Tab. This is often less desirable as deleting from the audit tab makes it look as if the item never happened at all, rather than a reversal.