Users can move payments to and from the Bankruptcy (BK) ledger by going to the Audit tab on the Homeowners Ledger, finding the payment in question, and clicking Edit.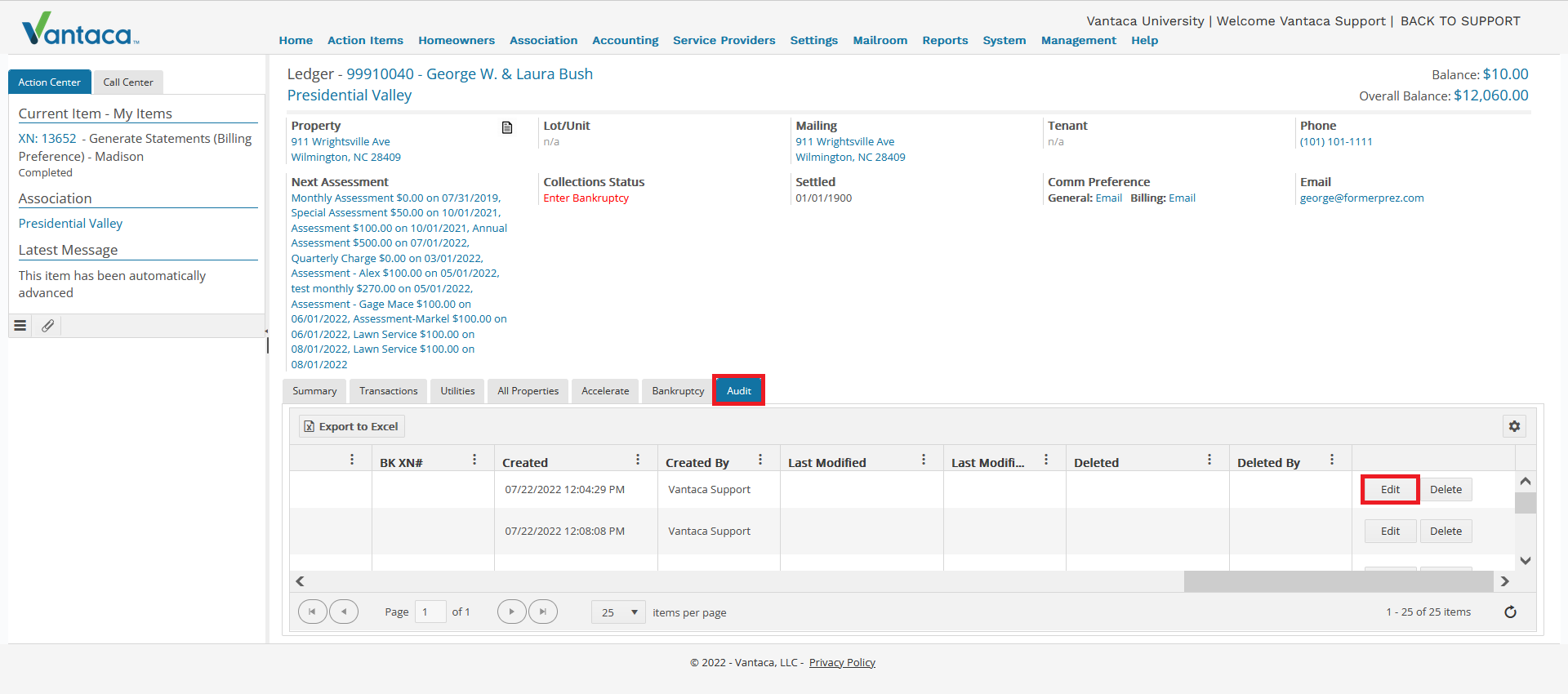 In the Edit screen type in the BK XN# (found on the Bankruptcy tab) in the BK XN# field and click Update.
Note: In order to create a BK Action Item, follow the steps in How to Enter a Bankruptcy.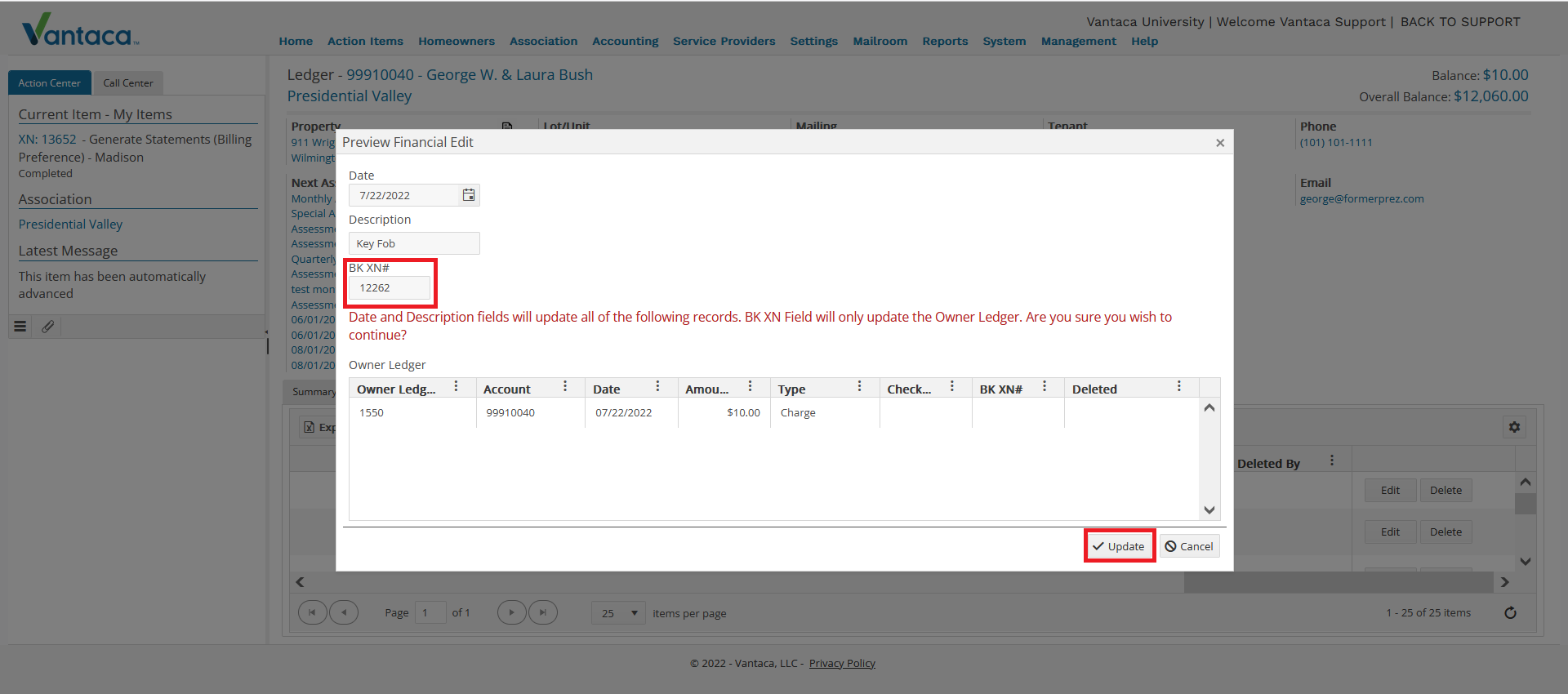 The selected payment will now display information in the BK XN# field in the Audit tab and will also display within the Transaction History Report under the BK tab. This item will no longer be visible on the Summary or Transactions tab of the ledger, and will only be visible inside the Pre-Petition ledger.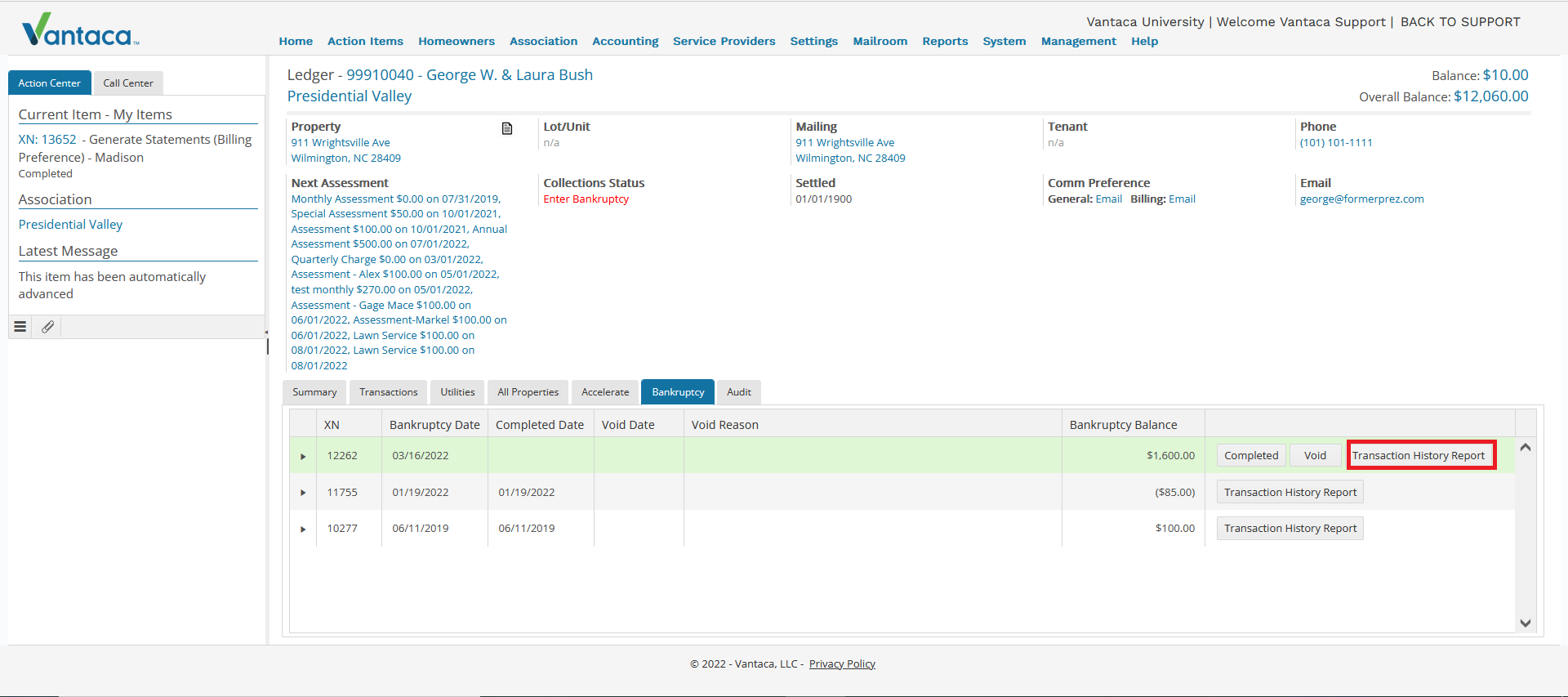 This process can be reversed by deleting the BK XN# from the Edit screen. This will remove that data from the BK XN# column of the audit tab, as well as remove the payment from the Bankruptcy Tab of the ledger. This item will move back to the Summary and Transactions tabs of the Post Petition ledger.
Note: If you are attempting to entirely remove a BK, please refer to the article, How to Enter a Bankruptcy.