Summary: This article will detail how to edit homeowner tags after they have been imported into Vantaca.
To edit the tags for a specific homeowner, go to Homeowners > Tags in Vantaca.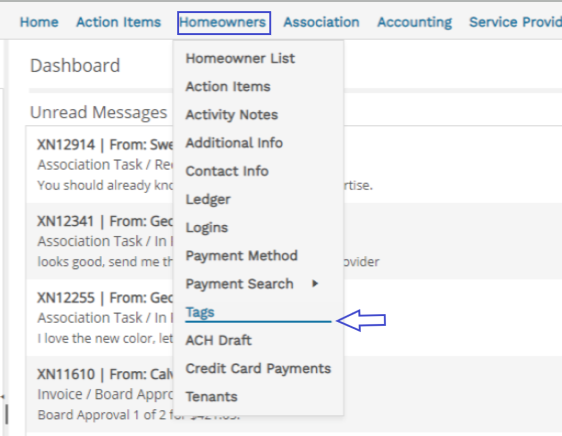 In the window that pops up, select the homeowner whose tags need to be updated.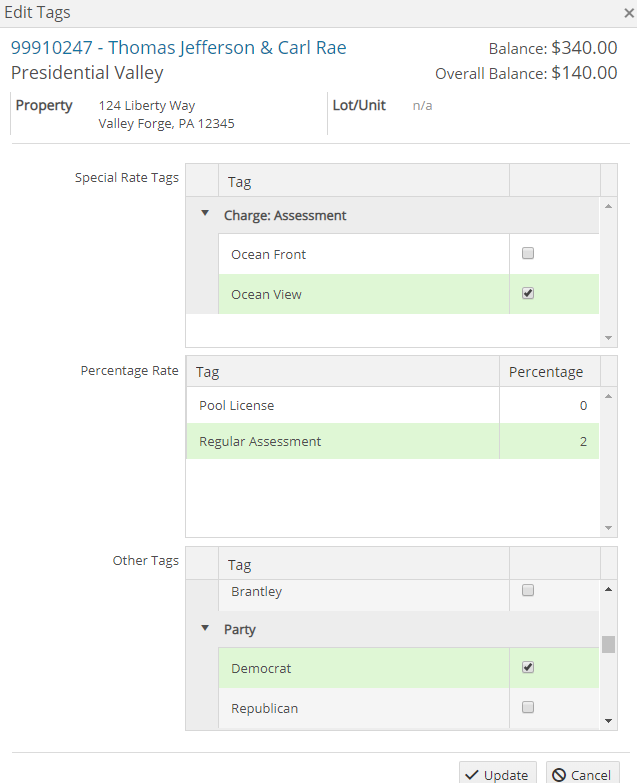 Here you should be able to edit the tags that are associated with that homeowner. In the example above, the number fields in Percentage Rate tags can also be changed by clicking on the numerical values and changing the percentages.