Summary: This article will detail how to edit homeowner tags after they have been imported into Vantaca.
Editing Homeowner Tags
1. To edit the tags for a specific homeowner, go to Homeowners > Tags.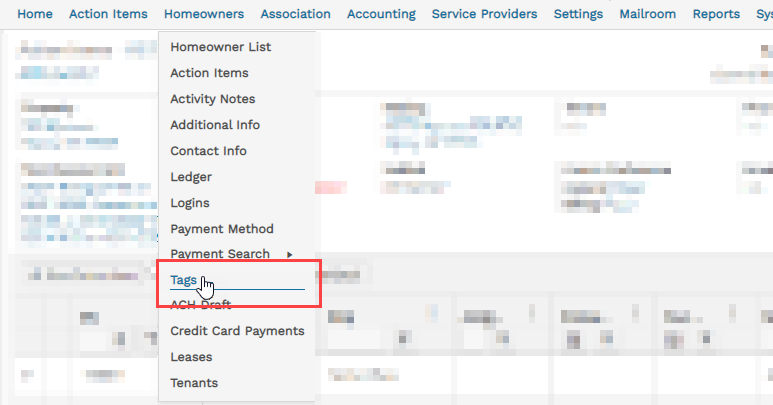 2. In the Edit Tags pop-up, select the homeowner whose tags need to be updated by clicking the Account# and Homeowner Name hyperlink: Note: You may need to close the form and re-open via Homeowners > Tags for the Edit Tags pop-up to update the homeowner account.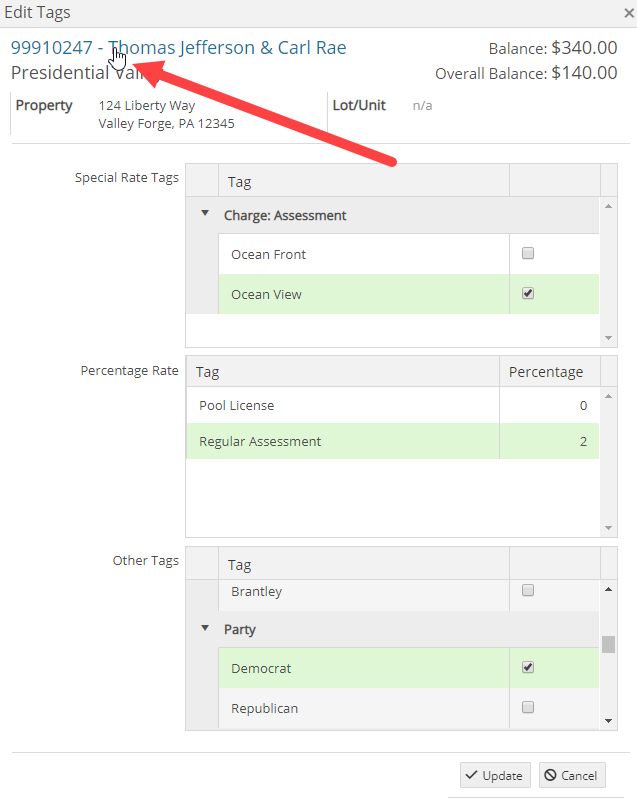 3. Special Rate Tags, Percentage Rate Tags, and Other Tags will be listed on the Edit Tags form. Make changes as needed by checking or unchecking the available Tag checkboxes.
The number values in Percentage Rate tags can be changed by clicking on the numerical values and changing the percentages using the field selector that appears.

4. Click Update to save any changes.
For more information about Homeowner Tags, check out these articles:
Importing Homeowner Tags to an Association