Objective: To learn how to answer and escalate owner questions and internal questions by using the General Question action item.
**Please note that our action items are configurable and may differ in your company's database. Below reflects our current best practice.
In the homeowner portal on the Submit a Request page, owners can choose "General Question."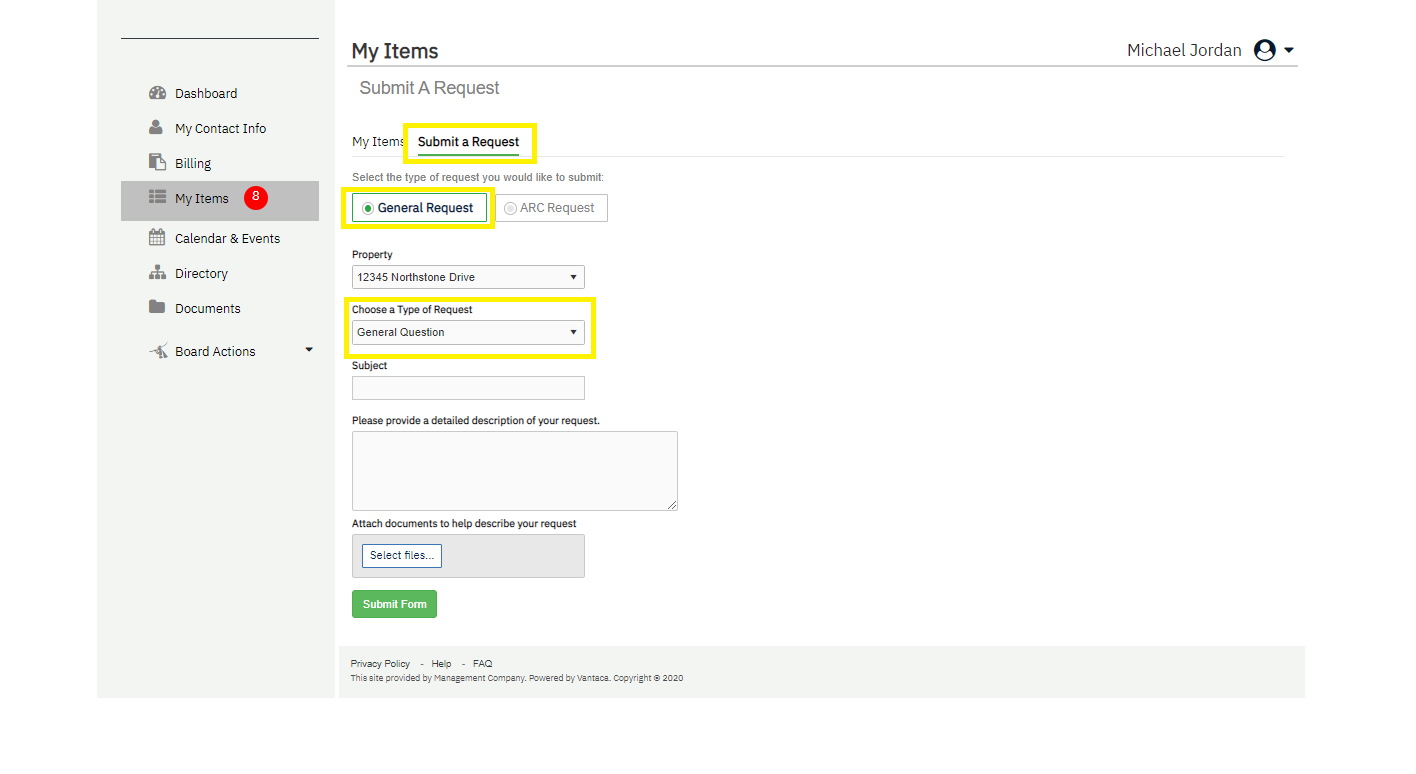 Once an owner submits a General Question an action item is automatically created that is typically assigned to the Customer Service team. Customer Service can answer the owner's question by stepping the action item to "Response to Owner."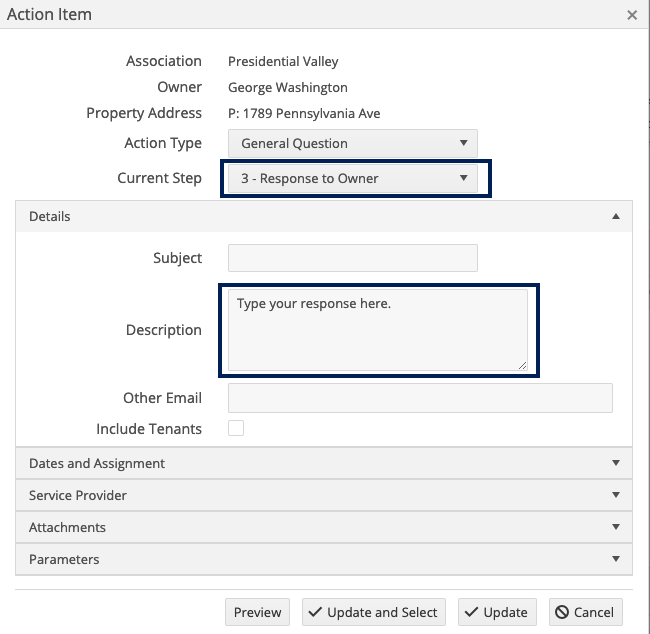 If the member of the customer service team needs the manager or another staff member to answer the owner's question, they should step the general question action item to "Question for Manager," "Question for AR," or "Question for Accounting."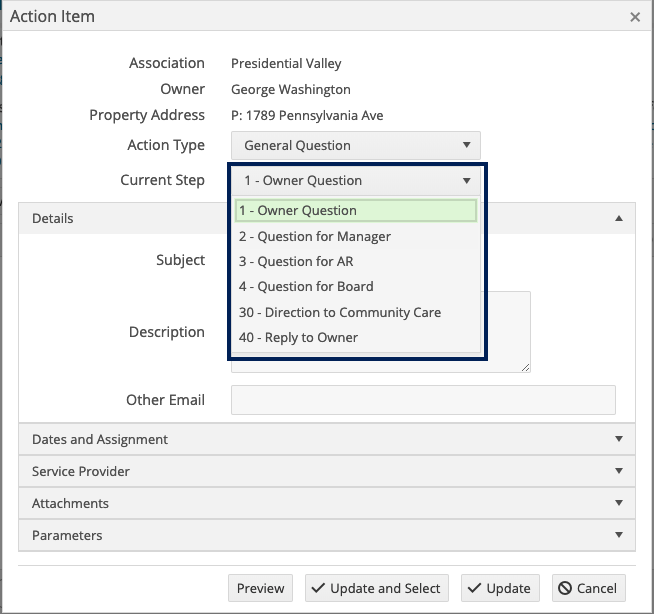 If the customer service team stepped the action item to "Question for Manager". The manager can then step the action item to "Message to Owner" to answer the owner directly.
This action item is also designed to facilitate internal communication. As the steps are assigned to different functional areas, simply create the action item in the applicable step. If the action item is never sent to the homeowner (by stepping it to Message to Owner) then the owner will never see the action item.
***NOTE: The homeowner will only see the communication on steps designated in the action item rules as Send To - Homeowner.