First, navigate to the Association -> Assessments screen. (All charges that are applied to Homeowner accounts are established and managed form the Association -> Assessments screen, including charges that are not technically Assessments.)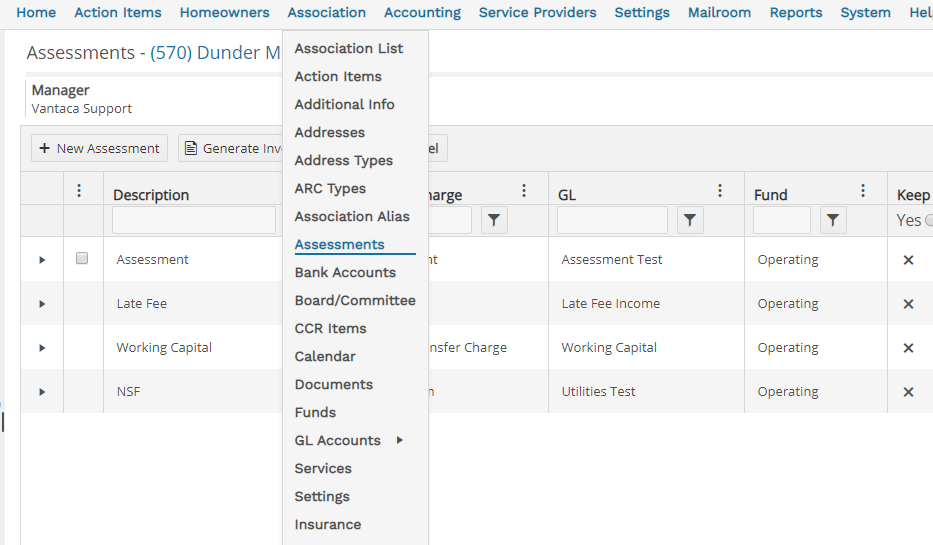 If you do not already have an Ownership Transfer charge created, go ahead and do that next. For a brief tutorial on creating a new charge, CLICK HERE.
*Note in order to create the rules below, the Type of Charge must be set to "Owner Transfer Charge"!
If your charge is already created, click on the drop-down arrow to the left of the charge to display the Rules tab, as shown below:

You can edit an existing rule by clicking Rule. To Create a new Charge Rule, click the +New Rule button to open up the Edit Owner Transfer Rules screen.

Set the default amount to charge, as well as how often to charge, either 'On Every Owner Transfer' or 'First Transfer Only' (Such as from Developer to Owner). These charges are automatically applied to the New Owner when transferring. To charge the previous or original owner instead, click the "Check to Charge Old Owner" box. Click Update when you're done.