Summary: This article will explain how to import homeowner payments in Vantaca after they have been scanned to the bank.
Objective:
To apply several homeowner payments to their homeowner ledger in Vantaca in one fell swoop.
Instructions:
In order to do a Homeowner Payment Import, you must first create the Homeowner Payment Import spreadsheet in Excel. A sample Excel spreadsheet is attached to this article. Take note that you will need columns for Association Code (AssocCode), Account or OldAccount (number), Amount, Date, and an optional column would be CheckNo.
**Note: This can be done for payments in more than one association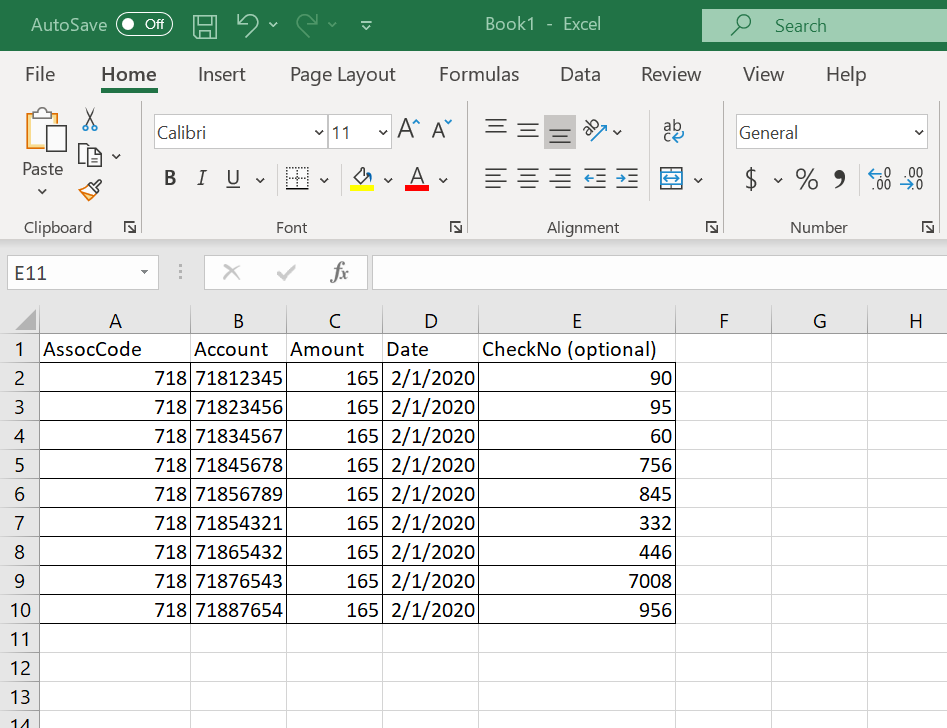 To import these spreadsheets, hover your cursor over the Settings drop down menu and select the Import screen. Click on the New Import Button, choose the Import Type: Homeowner Payments, the Import Mode: Append, and upload the spreadsheet to the file section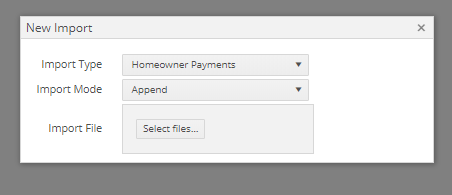 Once this loads, you will be taken to the final import screen. From here, any errors on your spreadsheet will show up in RED.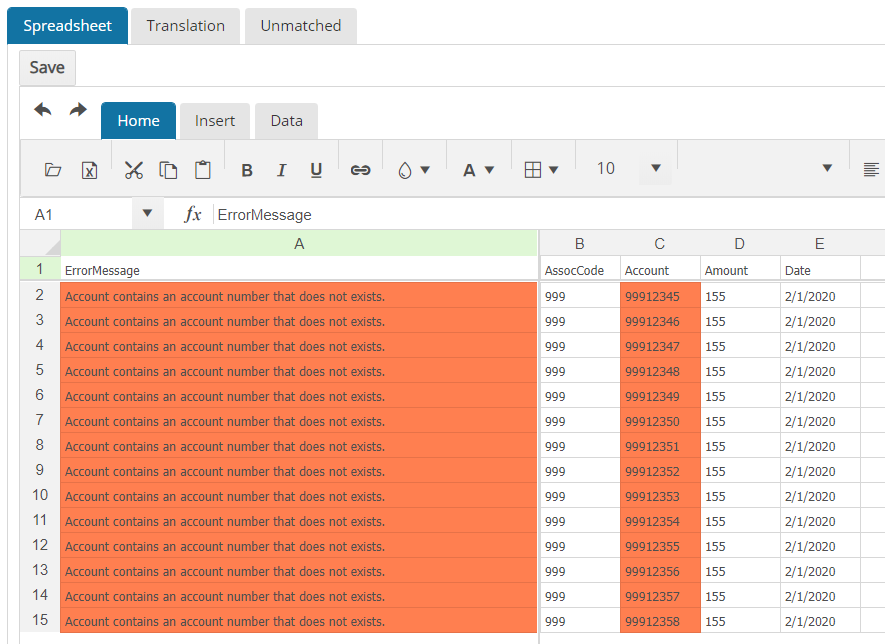 The error message will tell you what needs to be fixed on the import, and if you edit it within the import screen, remember to press the Save button at the top left. If you choose to edit the import within Excel, you will import the revised spreadsheet the same way you did earlier.
If you happen to get an error message that says "Translation" or "Translate" within the message, you'll need to click on the Translation tab and click on the empty field beneath Translation to choose the correct translation.

Once you've fixed any errors in the import, you can click Commit.

Those homeowner payments will show up on the homeowner ledgers as payments.
Congratulations! You've accomplished a Homeowner Payment Import!