Summary: The Association Activity Notes Page displays all system and user generated activity in an easy, searchable grid. This article will demonstrate how to navigate the Association Activity Notes page in the Vantaca system.
Objectives:
Access and navigate the Association Activity Notes page
Make a notation on an Association
Attach documents within the Activity Notes
Important: Automatically created Activity Notes cannot be edited!
To view Association activity, hold your cursor over the Association menu item on the top navigation bar, and select Activity Notes from the drop down menu.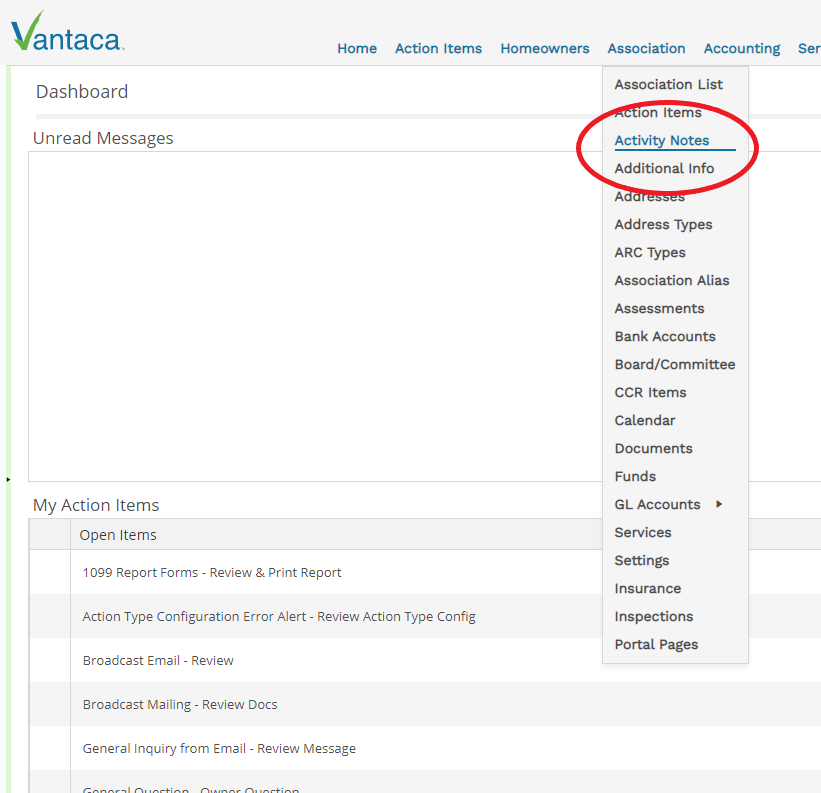 Next, click on the Association name at the top of the page to search for and select the appropriate Association.
The Activity Notes page displays a chronological history of the activity from the Association. The types of information that are logged are:
Association-Level Action Items

These are Action Items created at the association level such as generations, or financial summaries. This does not include action items created for a specific homeowner in the Association.

Messages on Association-Level Action Items.
System-generated correspondence.
Manually created notations.
Changes made by editing an Association on the Association List.
Changes made to the following system areas:

Association > Assessments
Association > GL Accounts
Association > Board/Committee
Association > Additional Info
Association > CCR Items
Association > CCR Item Details
Association > Bank Account
Association > Insurance
Association > Funds
Association > Services
Association > Addresses
Association > Amenity Calendar
Service Providers > 1099 Balances
To make a notation on the account, click the +New Note button on the left hand side. In addition to the Subject and Activity Note details, you can also include any attachments you need to save on the Association, including Word documents, PDFs, images, email files, etc.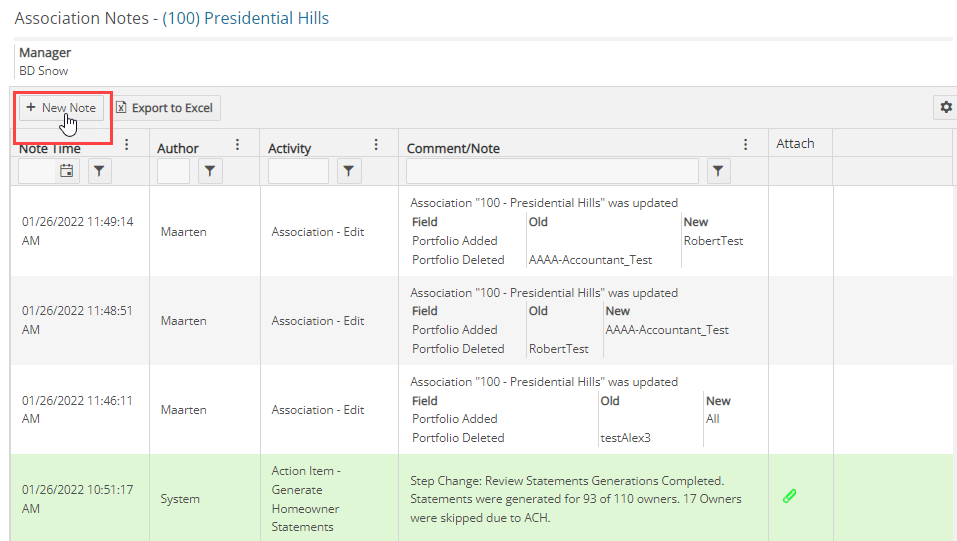 The Activity Notes page is searchable by inputting criteria such as Note Time, Author, Activity, or a keyword in the Comments/Notes section.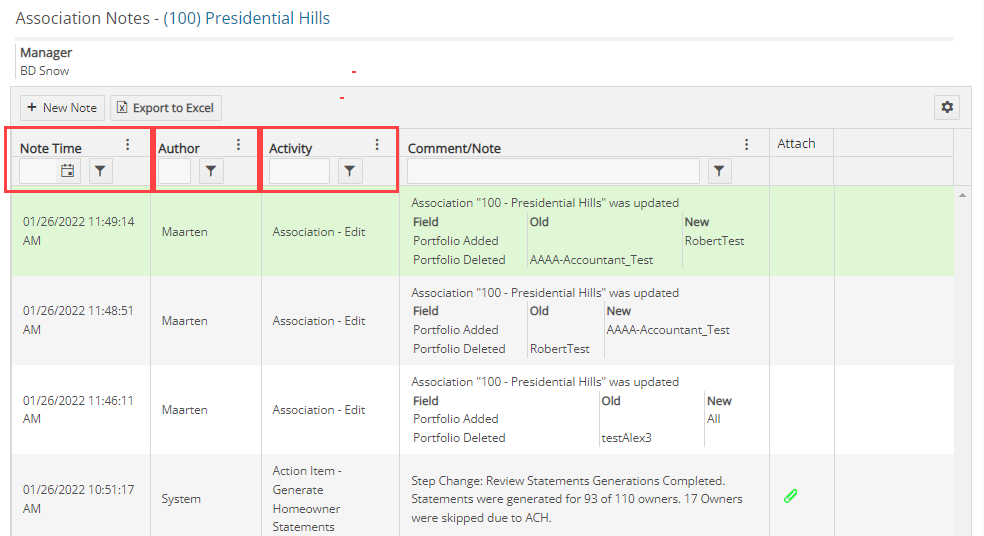 With the filter button you also have the ability to filter for the specific content you are looking for. For example, you can filter for notes that contain the word Owner, or filter out all broadcast messages sent to the Owner.