Objective: To learn how to setup a late fee or interest rule that will drive the automatic applications of late fee or interest charges on Homeowner accounts.
First, navigate to the Association -> Assessments screen. (All charges that are applied to Homeowner accounts are established and managed from the Association -> Assessments screen, including charges that are not technically Assessments.)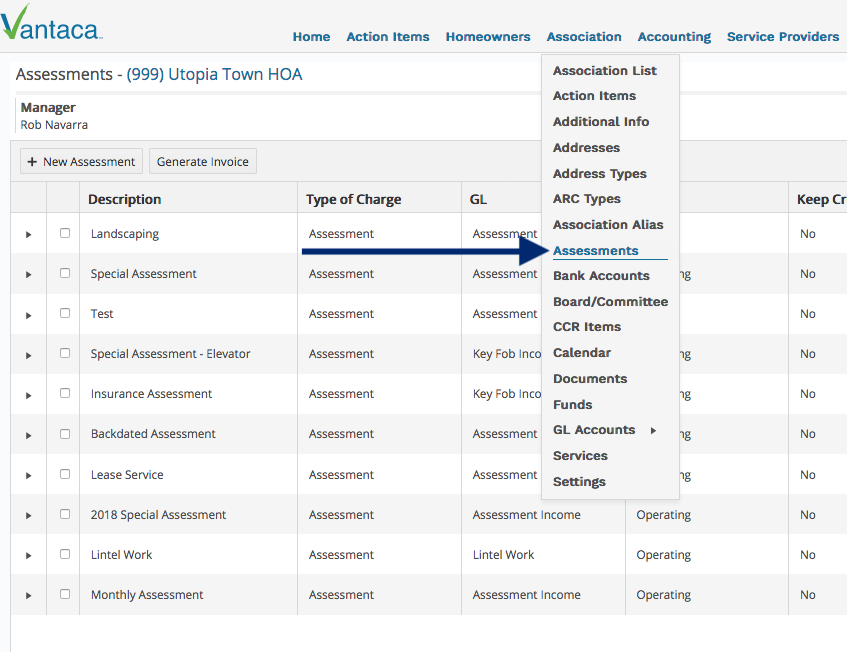 If you do not already have a late fee or interest charge created, go ahead and do that next. For a tutorial on creating a new charge, CLICK HERE.
*Note in order to create a late fee or interest rule, the Type of Charge must be set to "Fee"!
If your charge is already created, click on the dropdown arrow to the left of the charge to display the Rules tab, as shown below: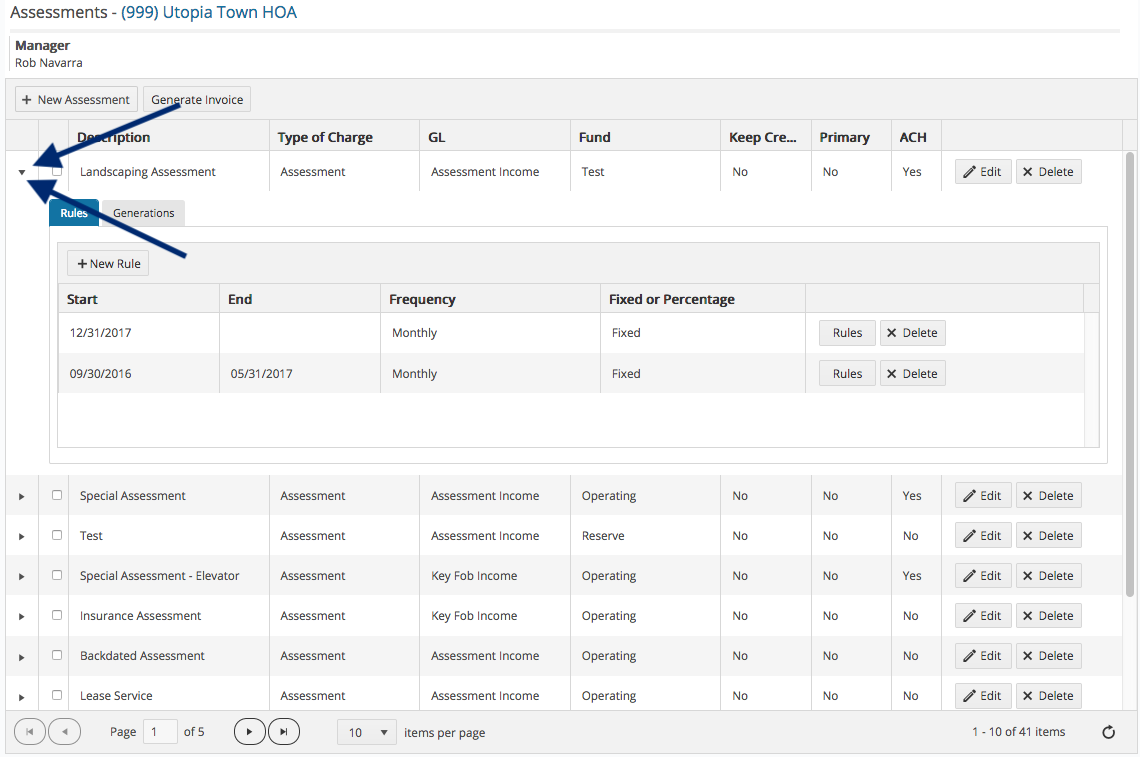 To Create a new Charge Rule, click the +New Rule button to open up the Edit Fee Rules screen.

*Important Notes
For Percentage setups:
If using Current Balance, the system will calculate based on an annual percentage rate.
If using the Charge Amount, then the system will use the exact amount listed.
The Balance Includes field is where you will indicate which charges that you would like to apply late fees against. The rule you configure here will sum total the balance due in each of the charge groupings you have listed, and then compare that total against the Minimum balance threshold and age of balance threshold you define to determine the application of the Charge Amount and/ or Percentage Amount.
**Please note that when using the Current Balance for the percentage set up it will charge based on an annual percentage rate on the overall balance for the assessments defined in the 'Balance Includes' section. The Charge Amount is going to calculate the exact percentage amount listed on the assessment amount defined on the assessments page.