Question: How do I insert a photo into an email action item?
Answer:
If you're trying to embed a photo into a message navigate to to the Action Items > My Action Items > + New Action Item. Select your association then choose an email type action item.
Note: In order to insert an image directly into an Action Item, the image must be hosted online. Images saved locally on your computer can be added as attachments, but can not be embedded in the Action Item message. Depending on where you host your image online the URLs may expire and you will need to follow the process below to generate an updated image URL (Example: Facebook Image URLs expire after one month and will no longer be visible).

Next, find the image that you would like to copy. Right click on image and select Copy image address.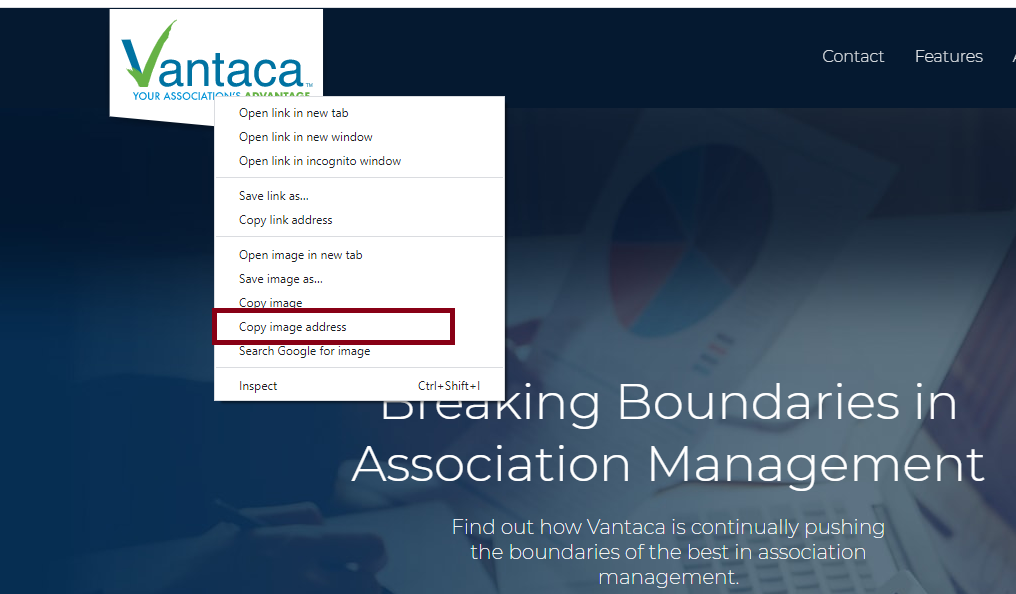 Back on the Vantaca.net tab, select the picture icon as seen below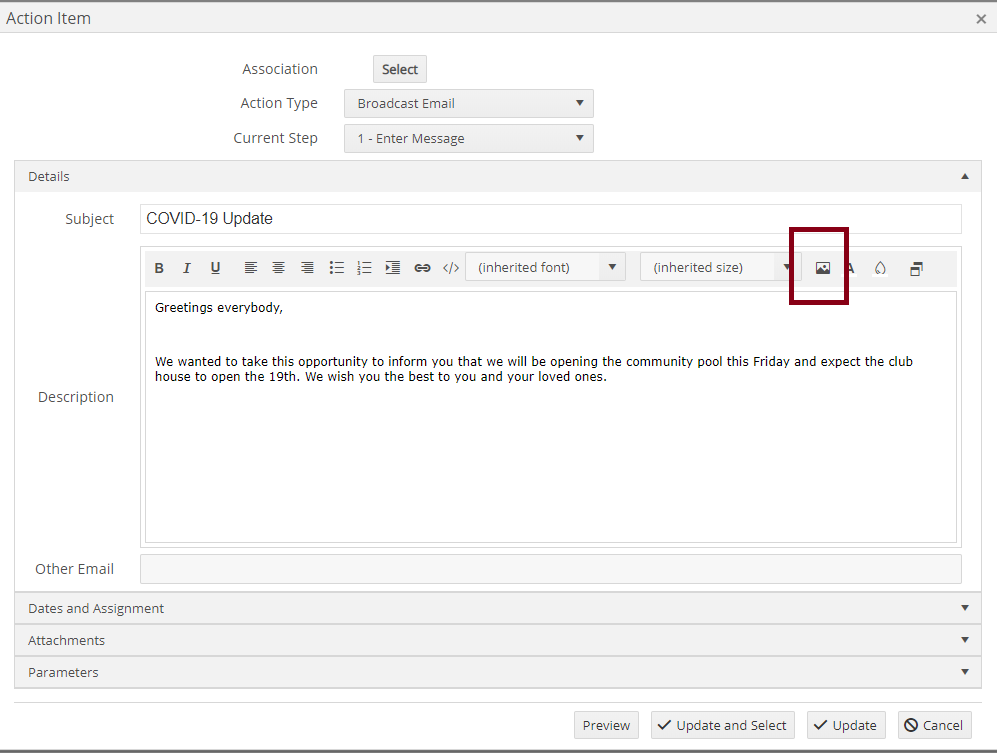 Delete the row that says Web address "http://" and paste the image that you selected on the previous screen. Select insert and your image will paste to where you had the cursor. The Width and Height Row allows you to adjust the sizing of your image.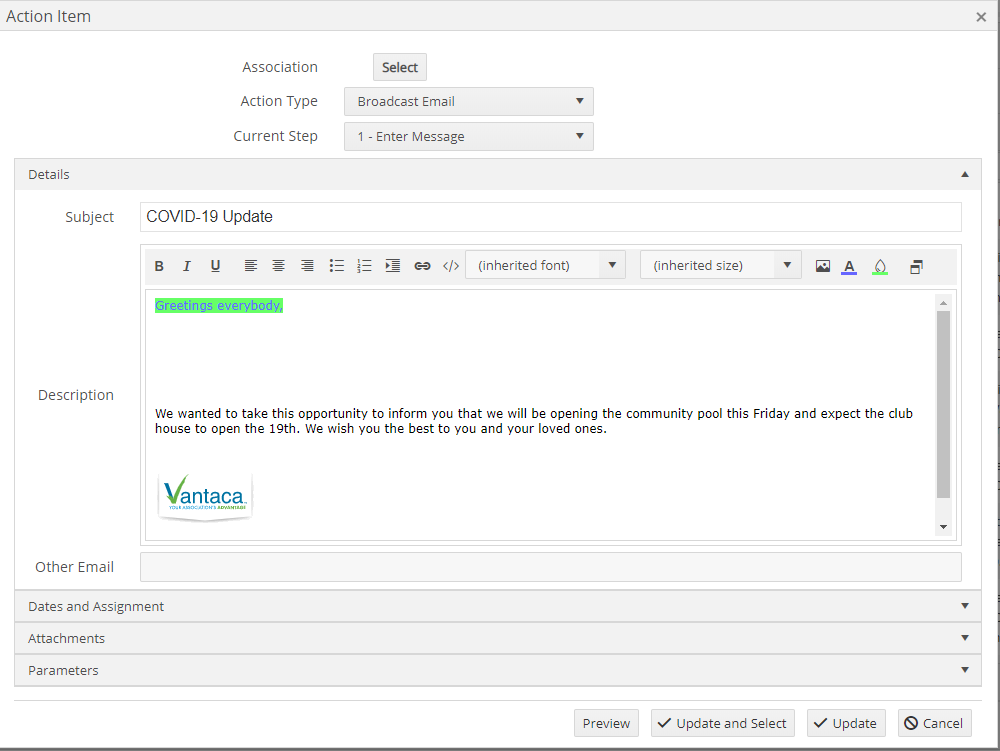 Next to the picture icon, you also have the capability to change your text and background color.
You're set! Congrats!