Summary: To copy an action item to another owner/association while keeping all the notes and attachments on the original action item.
There might be occasions when you or one of your team members connects an action item to a wrong account or association. This most often happens with orphan action items, such as General Inquiry from Email.
In this instance, instead of editing an action item, you'll want to copy the action item. Copying the action item allows you to change the owner and/or association as well as the action type, while Editing an action item only allows you to edit the action type once it's been connected to a homeowner's account.
When you see an action item that is connected to the wrong account, simply navigate to the Hamburger Menu and choose "Copy".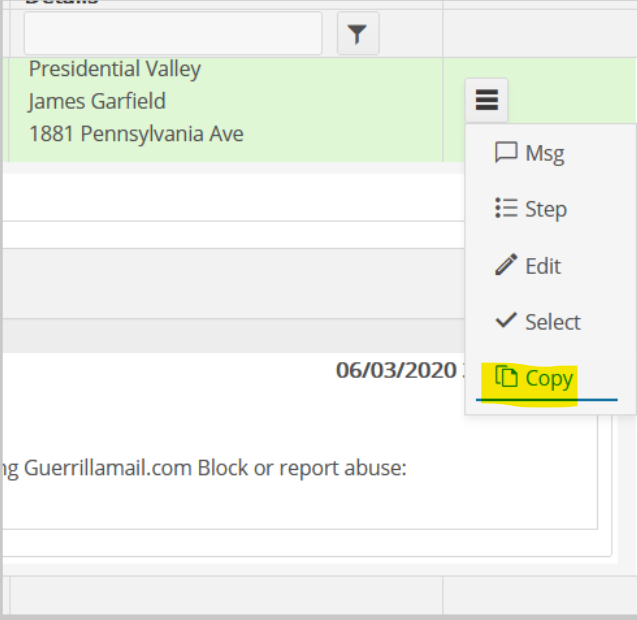 When you select "Copy", a new window will pop up, and you'll be able to change the association name, as well as the owner name.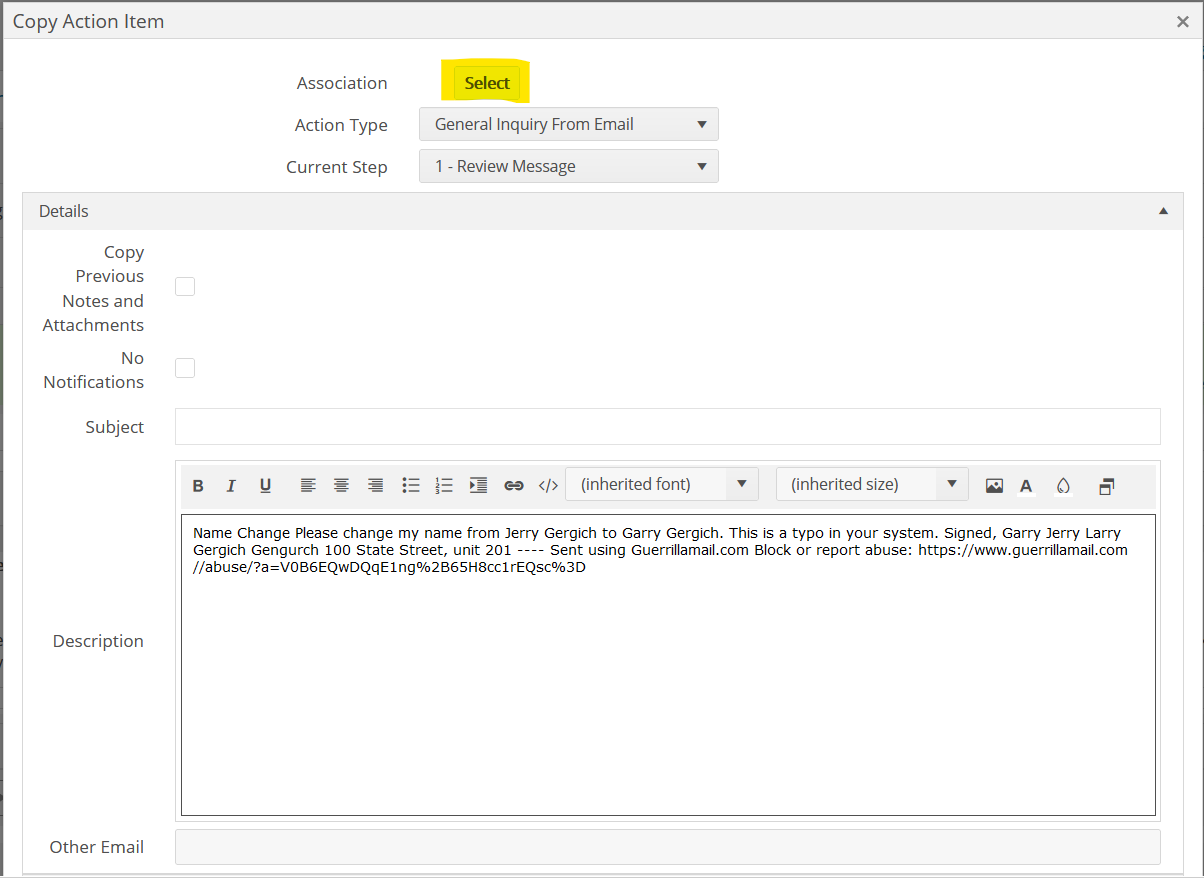 Once you've done that, you'll have the opportunity to select the box that reads "Copy Previous Notes and Attachments". This will allow you to keep anything that came along with that action item originally.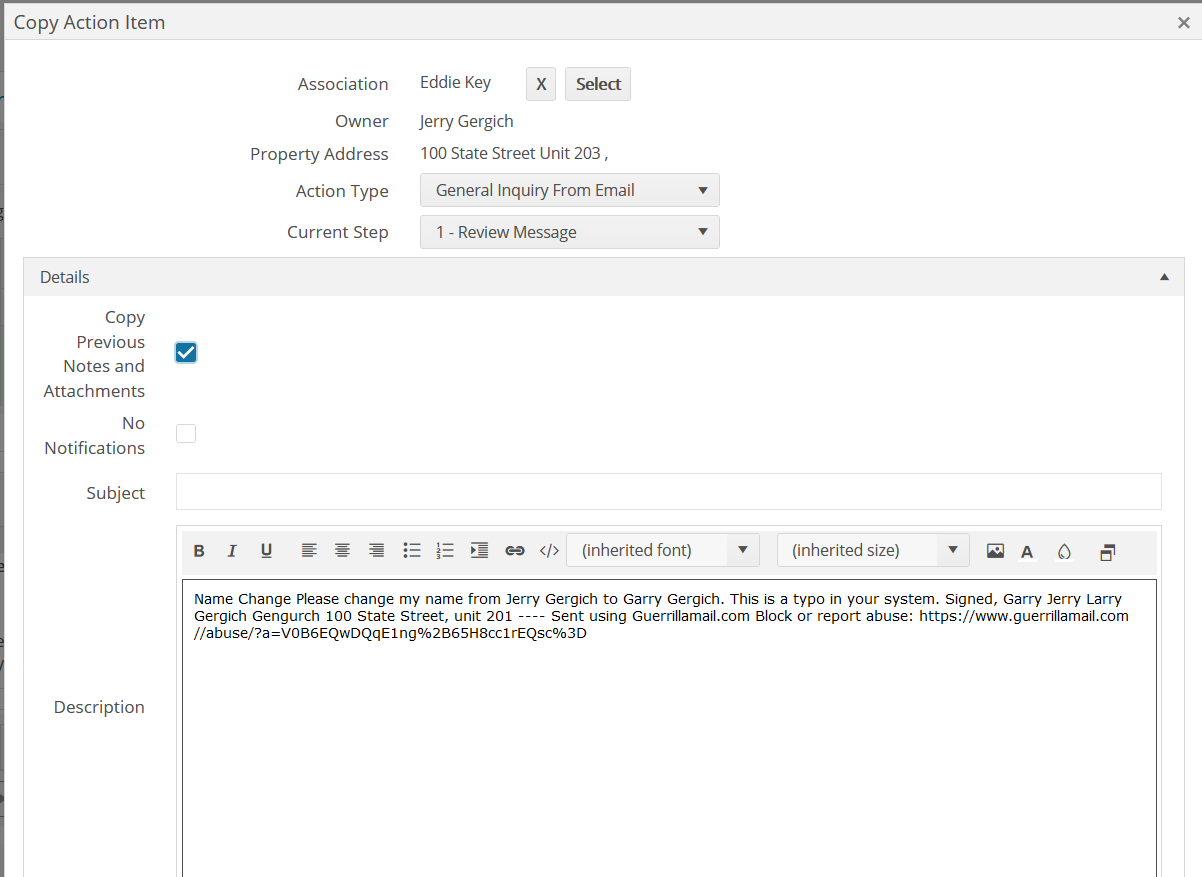 Once you've copied the original action item to the correct owner and/or association, you can step the previous action item to "Void". If you want to leave a note for research purposes, you can do that as well.