Summary: To copy an action item to another owner/association while keeping all the notes and attachments on the original action item.
There might be occasions when you or one of your team members connects an action item to a wrong account or association. This most often happens with orphan action items like the General Inquiry from Email.
In this instance, instead of editing an action item, you'll want to Copy the action item. Copying the action item allows you to change the owner and/or association as well as the action type, whereas Editing an action item only allows you to edit the action type after it has been connected to a homeowner's account.
Copying the Original Action Item
When you see an action item that is connected to the wrong account, navigate to the Hamburger Menu and click Copy.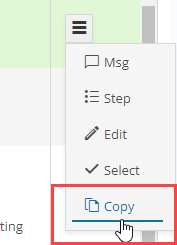 When you select Copy you'll be able to change the association name, as well as the owner name using the Copy Action Item form.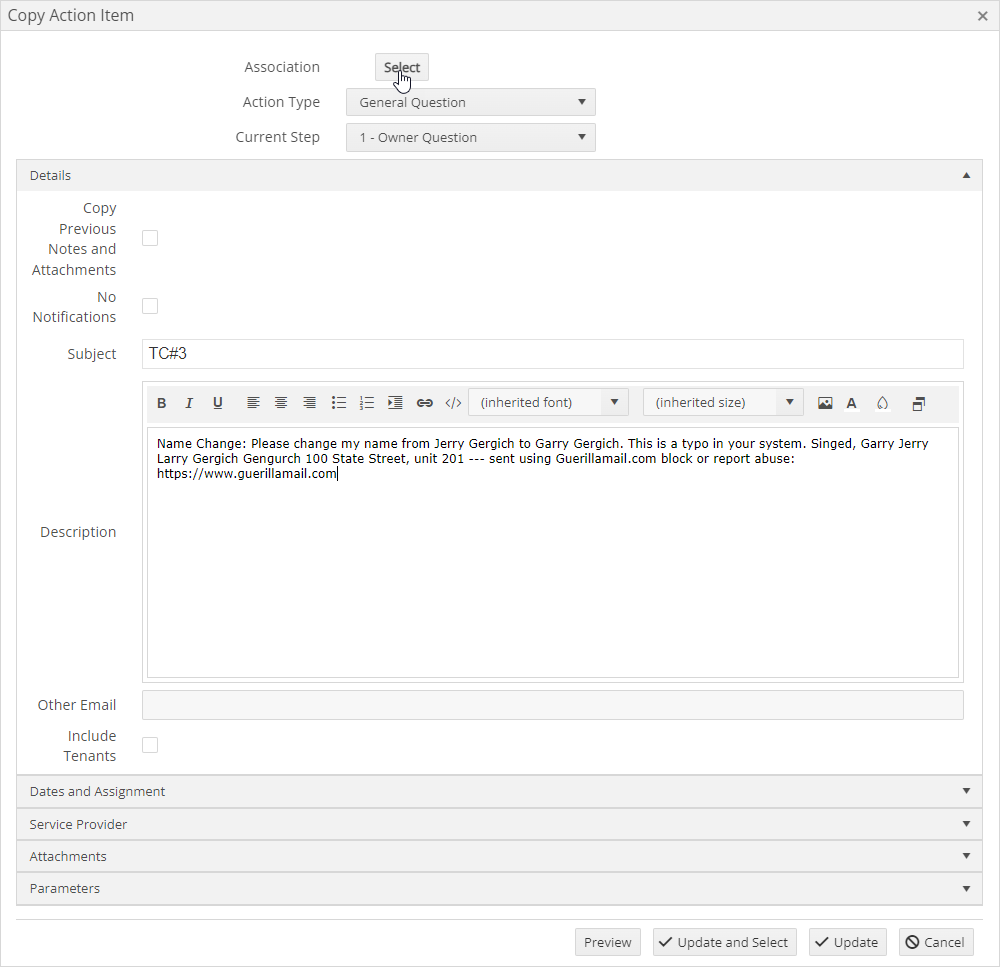 After changing the Association and Owner Name, you can select the Copy Previous Notes and Attachments checkbox to ensure that you keep notes/attachments that were attached to the original action item.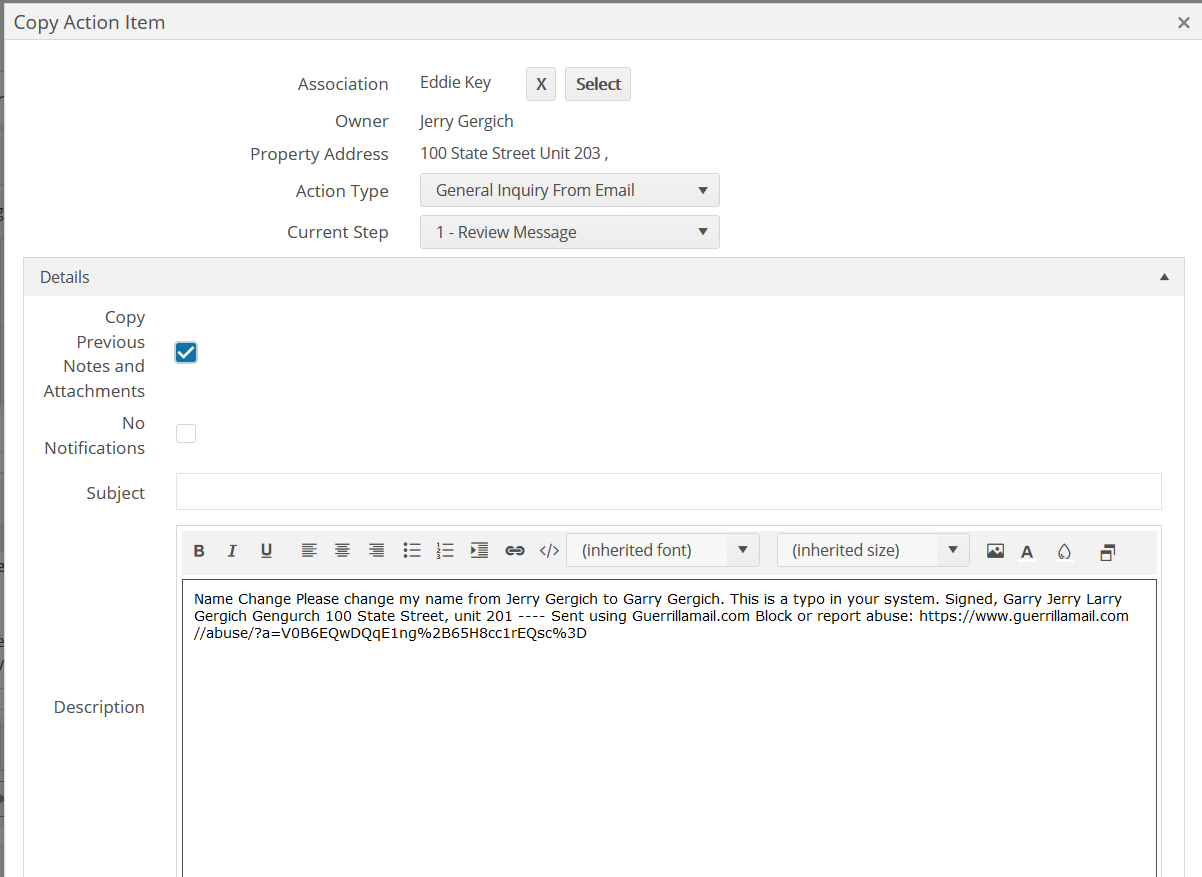 Once you've copied the original action item to the correct owner and/or association, you can Step the action item to Void. It's recommended to leave a note of what was performed in case another user needs to reference the original action item and why it has been voided.