Summary : This article will cover how to switch your association accounting methods from cash or accrual.
Quick Note : Vantaca is always keeping track of both cash and accrual methods in the background, so you can change almost seamlessly.
First, navigate to Association > Association List.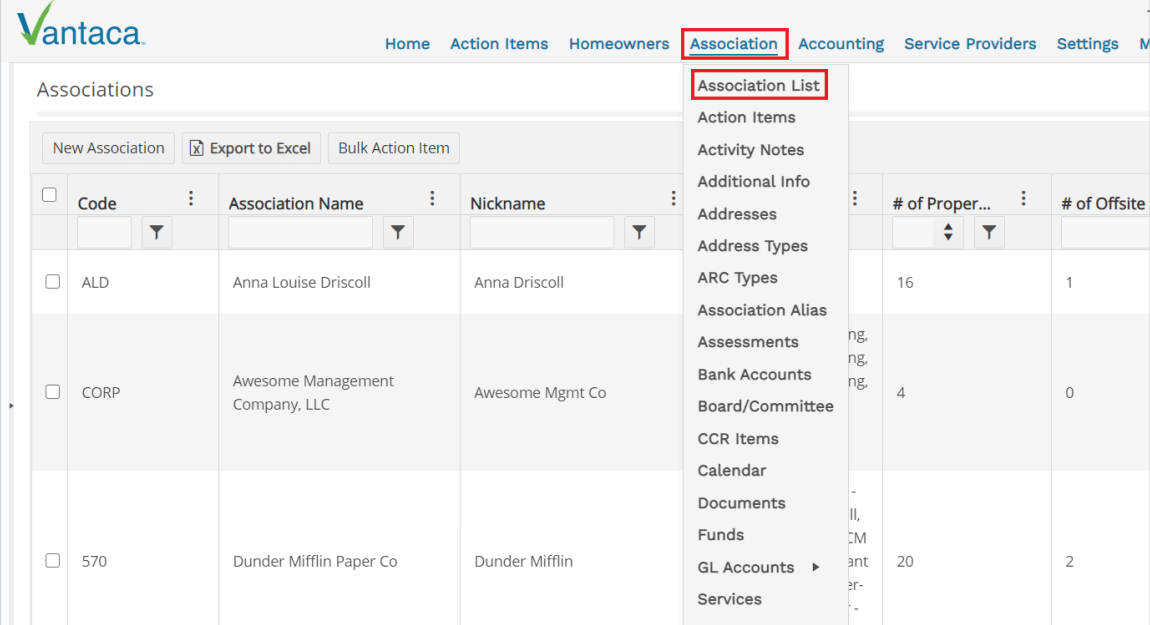 Next, find the association that you wish to change accounting methods. Vantaca allows users to choose between Full Cash Accounting or only AP Cash Accounting.
Click on the Edit button to the right of the correct association.
You will see a section called Accounting Method - Cash Basis?

Check this box if your normal accounting method is cash based.
Uncheck this box if accrual based.

To the right, there will be section called A/P - Cash Basis.

Check this box if your A/P is cash based.
Uncheck this box if A/P is accrual based.

You can now make a journal entry based on the the accounting methods you chose. For example, you want certain things off your balance sheet like A/R or A/P.
Go to Accounting -> GL Entry

Then, click the +New GL Entry box.
There are several options here to keep this GL Entry both detailed and accurate.
Enter your appropriate Debits and Credits
Click Update to complete this GL entry.
*NOTE* It is important that you do not change the Entry For field. You need to write these entries to BOTH the Accrual AND Cash tables. Changing this field from its default will cause only half the necessary fields in the system to be populated, throwing off your books.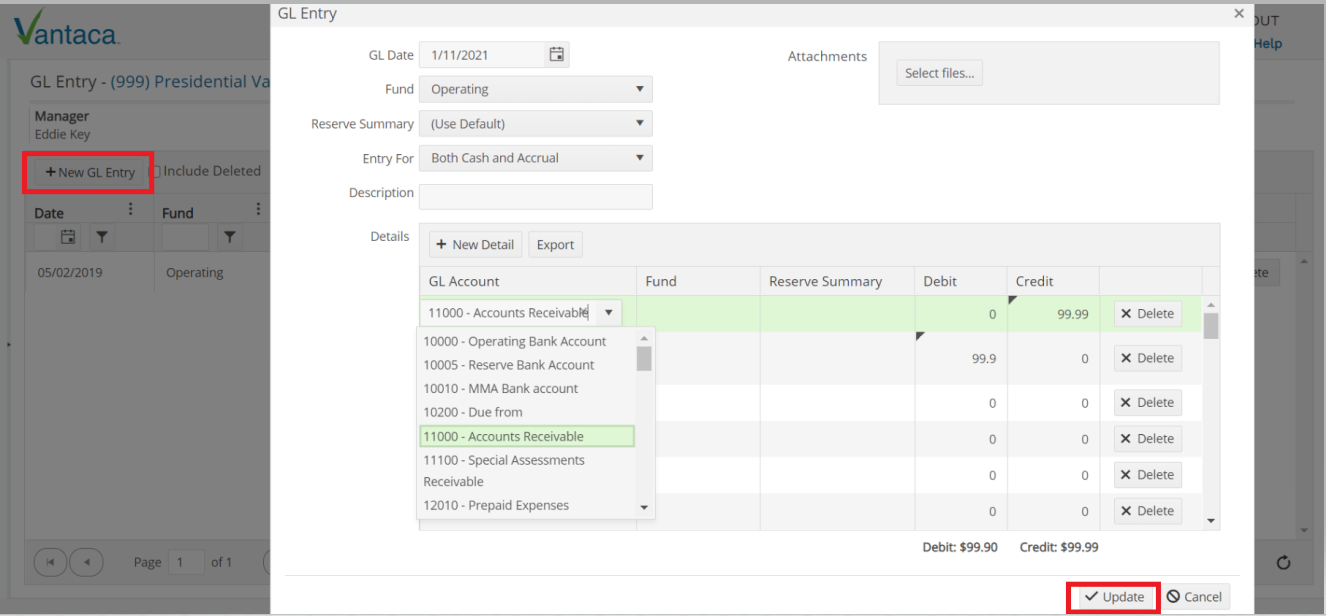 You have now changed accounting methods in your association.