This article will explain how Variance Reports function in Vantaca, and provide an example of what we see them commonly used for.
When uploading letter templates, you may have noticed the "Variance Report" Section alongside the more familiar template types and wondered, "What is this for?"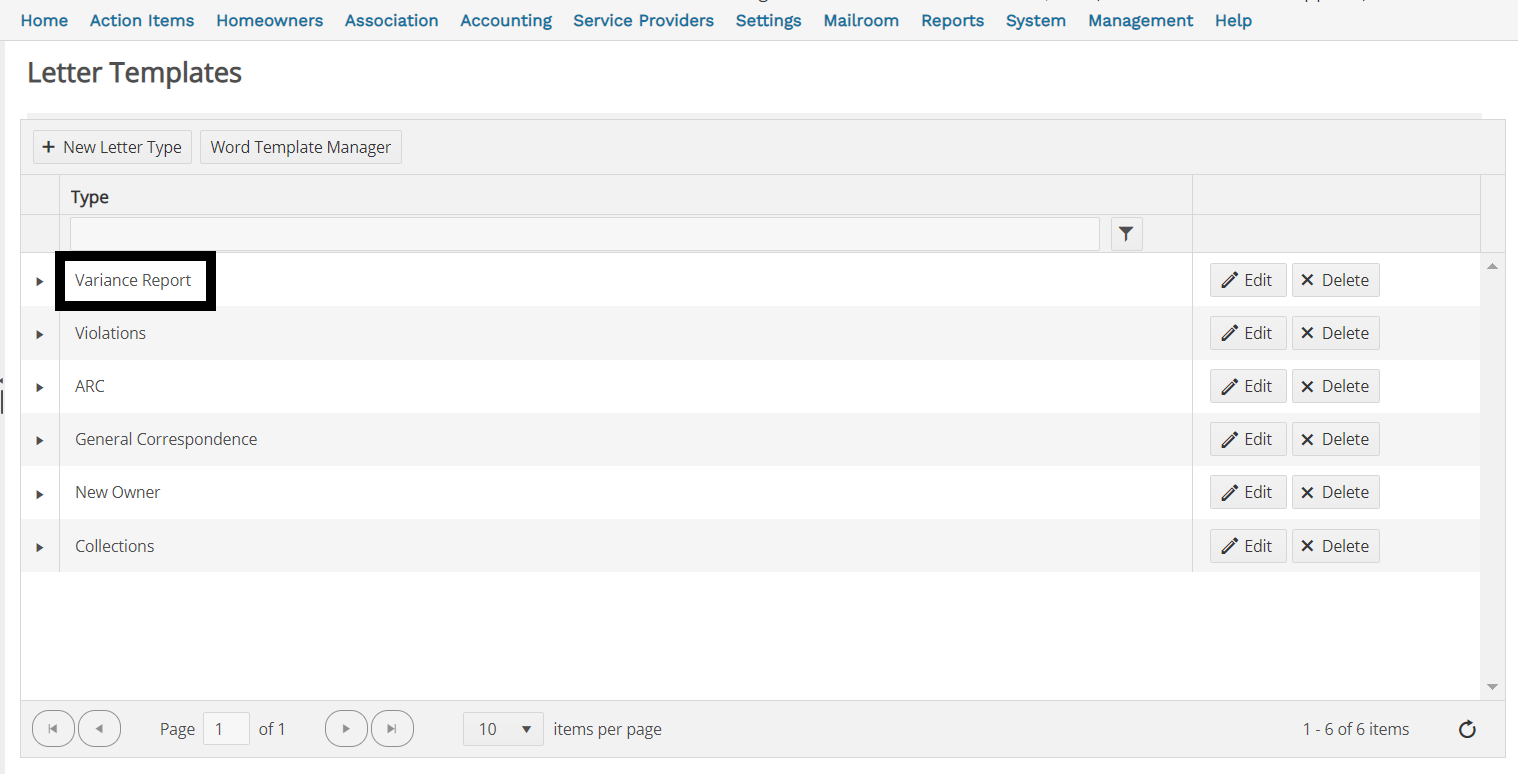 This section is used specifically for templates that you will need to edit or add custom info to before mailing out to your owners. All other template types will generate as a PDF and send to the print queue. Templates uploaded to the Variance Report section will not send to the print queue, but rather generate as a downloadable word document for you to edit before printing.
In the example below, you will see that the first two attachments show as .pdf files, and the Variance Report "Payment Plan Agreement" pulls as a .docx file. When clicked on, it will to download into Word so that you can begin to make your edits.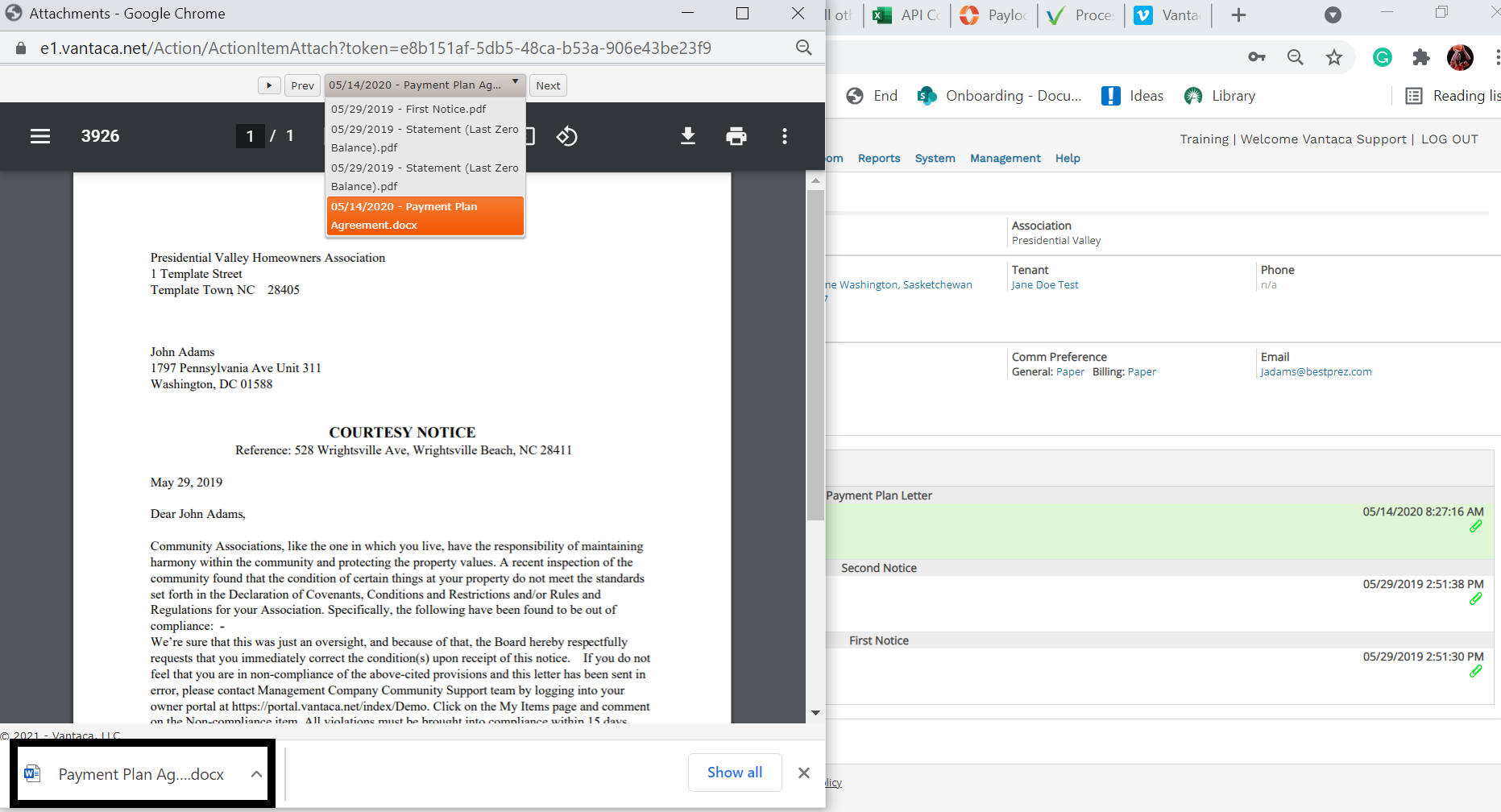 The image below shows the Variance Report template (left), next to the downloaded version (right). You get to keep the functionality of the Vantaca Merge Tags, with the added capability to add information that cant be achieved through using tags, i.e., Payment Plan Terms that differ on a case by case basis.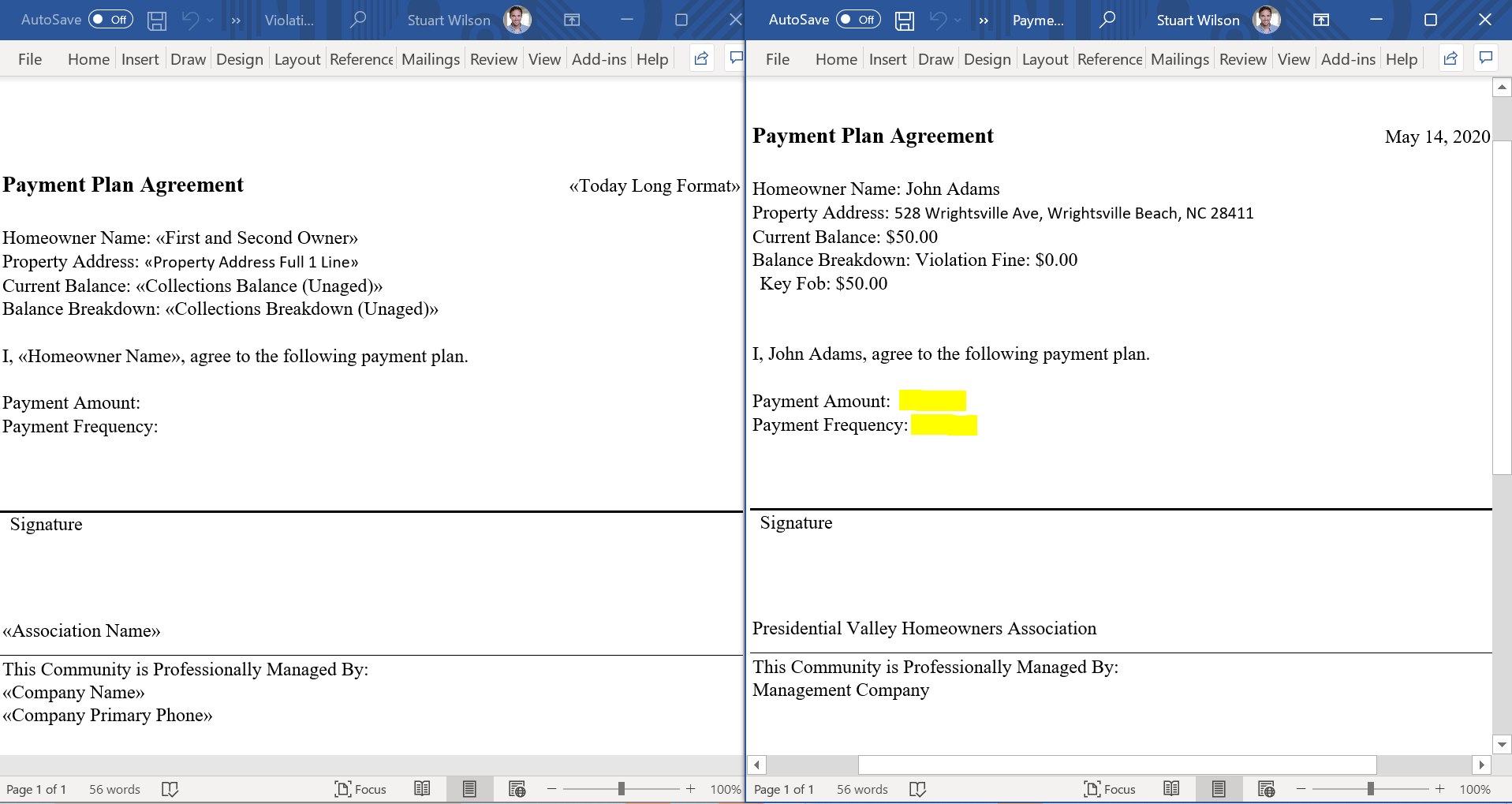 Once you make your edits, you can print from Word and send your custom mailer!