Summary: This article will walk-through disabling the letter template manager if you are having trouble loading.
1. Open word, click on File > Options
2. Under "Word Options" select: "Add-ins." Then, under Manage: COM Add-Ins, choose: "Go"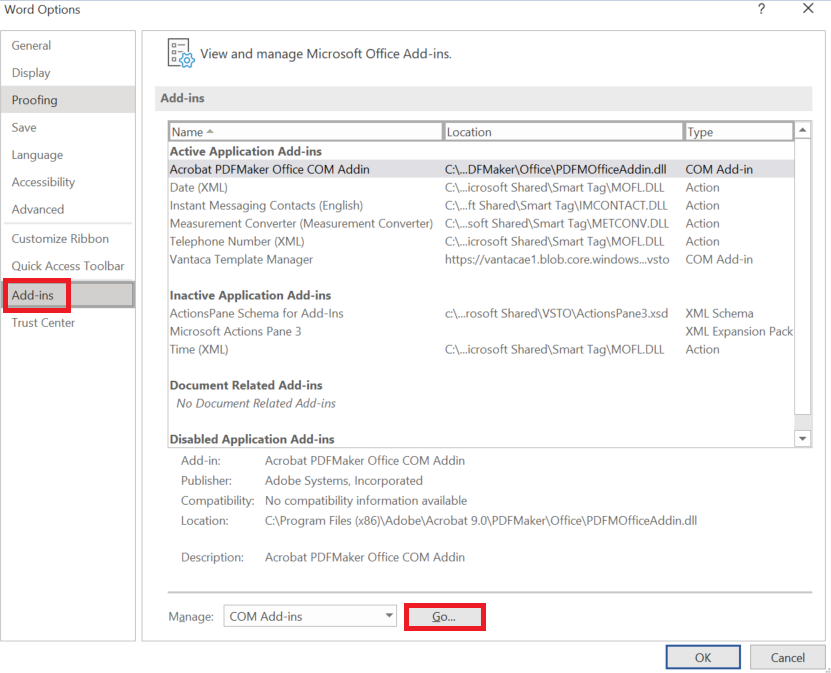 3. Once on the COM Add-Ins screen, check "Vantaca Template Manager" and then click "Remove":

4. Next, you'll want to remove the template manager from your Applications. Click on "Start" button in Windows, and click the magnifying glass to search for "Applications"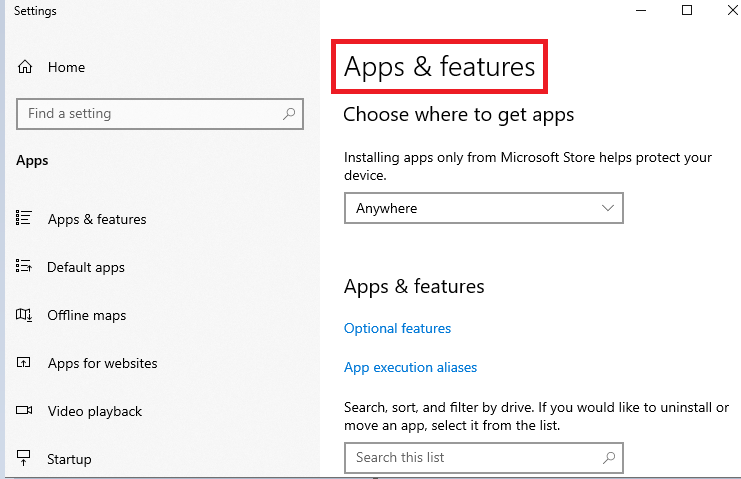 5. Search for "Vantaca Template Manager" and choose: "Un-Install."
6. Once this has been successfully un-installed, you can go back into Vantaca.net and redownload the Word Template Manager under Settings > Letter Templates.