Objective: This article provides instructions and best practices in regards to association overrides.
Before uploading an association override letter template, we recommend asking yourself why you are using an override. We recommend using Default letter templates with tags that pull in the association specific information when possible. Did you know that you can create your own merge tag fields? The association additional info and homeowner additional info fields can all be tagged into your letter template. Click for more about: Association Additional Info | Homeowner Additional Info
Let's say that those fields still won't meet your customization needs, no problem! Maybe your association wants an association specific letter head or image. Open the association specific letter in Word. Open the Vantaca Template Manager, choose the default letter that you are overriding for the association. *Please note that you must have a Default letter uploaded before uploading an association specific letter.
Under Association, you will see the word Default, click the drop down menu to choose the association. Before you click upload, triple check that you have the desired association selected. If you miss this step, you risk uploading the association specific letter as the default letter template. The original default letter cannot be recovered if you do so. Once you have triple checked click Upload, you've done it!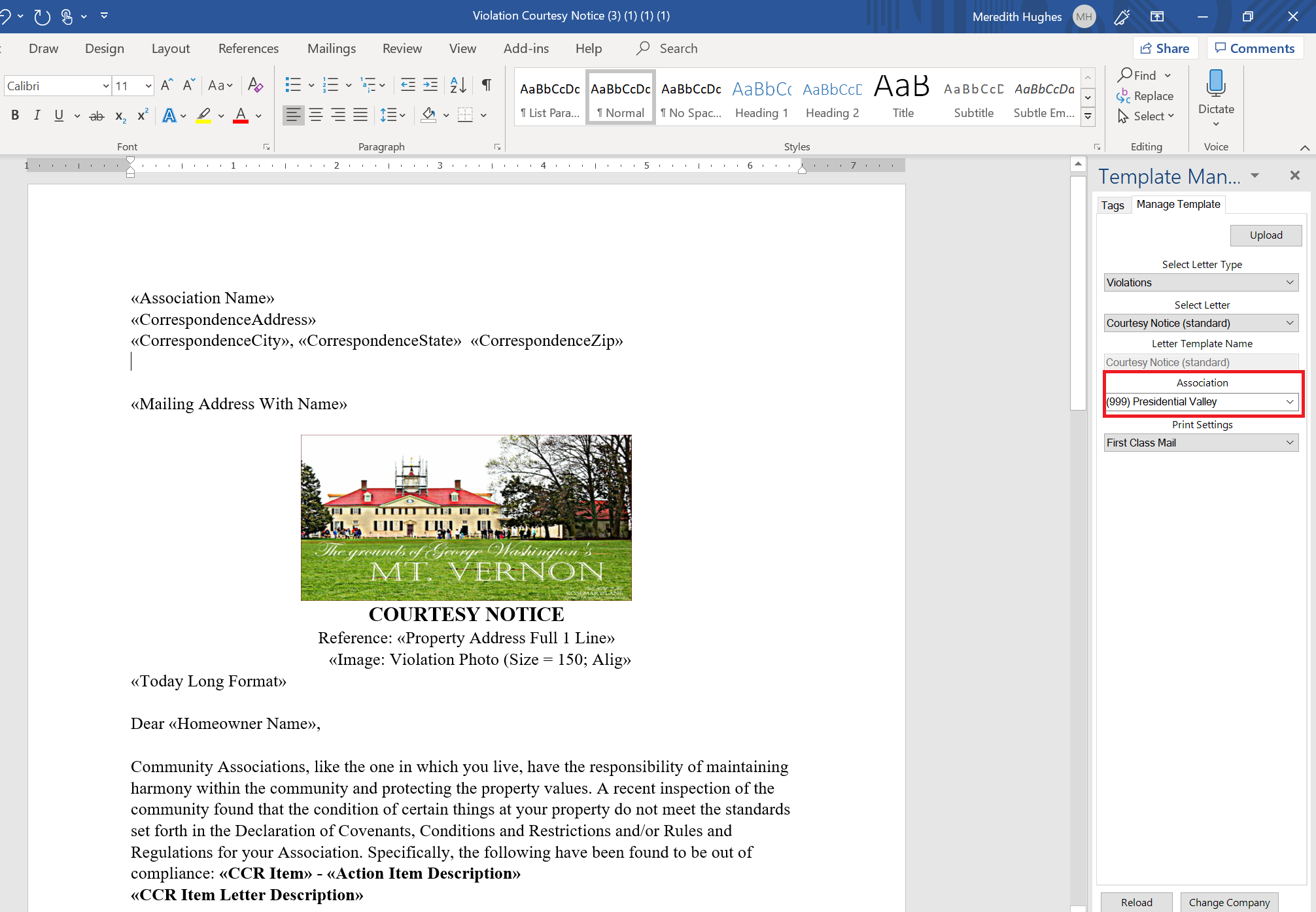 In the screenshot example, any time that the violation action item is stepped to Courtesy Notice in Presidential Valley, the system will use this Presidential Valley override letter with the picture instead of the Default letter.
Any time that a new letter template is uploaded, we recommend testing one to check formatting.