Summary: This article goes over what to do if you notice a coupon or statement is failing to generate for a specific homeowner, and all of their contact info is inputted and current.
If a homeowner's coupon is not generating or their statement is blank when you run the report (see screenshot below), there are several areas in Vantaca you will want to review to see if any information is missing.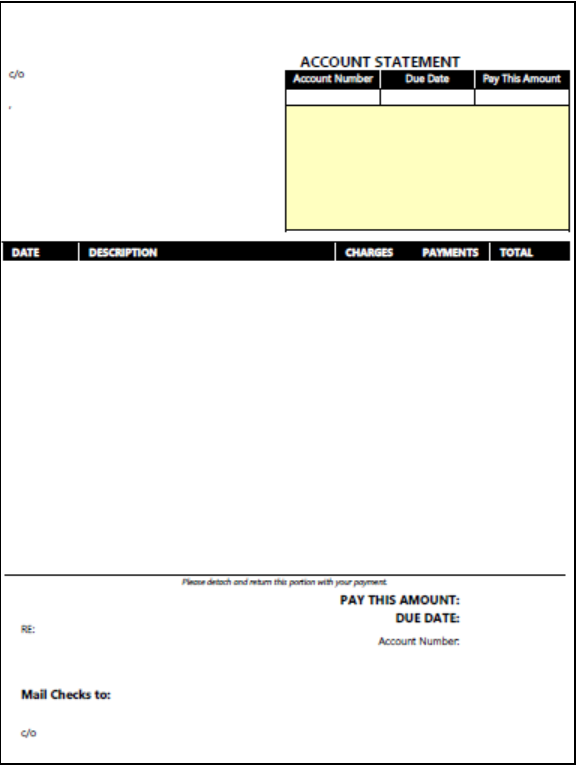 You will first want to double check the information is correct for their ACH Draft, Assessment Rules, Association Settings, Coupon Action Item Rules, and other Coupon Action Items within their association. If all of these fields are accurate and current, then you may have to apply the mailing address to the homeowner's account.
To fix this, you can link the homeowner to their address again. To do this, you would first navigate to Homeowners > Contact Info and then you would click the Change Primary Mailing Address button shown in the screenshot below.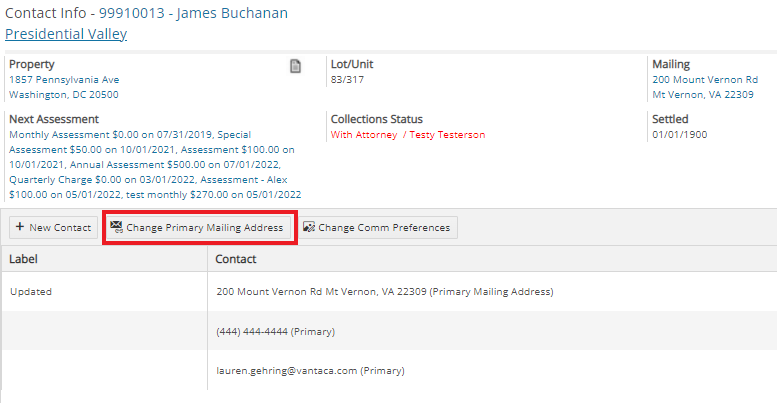 You will then click Update to confirm the address to be the same as it was previously shown.