Summary: There will be times when you need to add a charge to an individual Homeowner account. This is typically for things like access devices, special maintenance fees, clubhouse reservations, etc. This article will outline the steps necessary to add a new charge to an individual Homeowner account.
To begin, navigate to the Homeowners > Homeowner List screen. Click Select next to the homeowner that needs the charge.

Once the Homeowner is selected, either click the Assessment hotlink, or select Ledger from the Homeowner drop down menu.

Next, click New Charge under the Summary tab.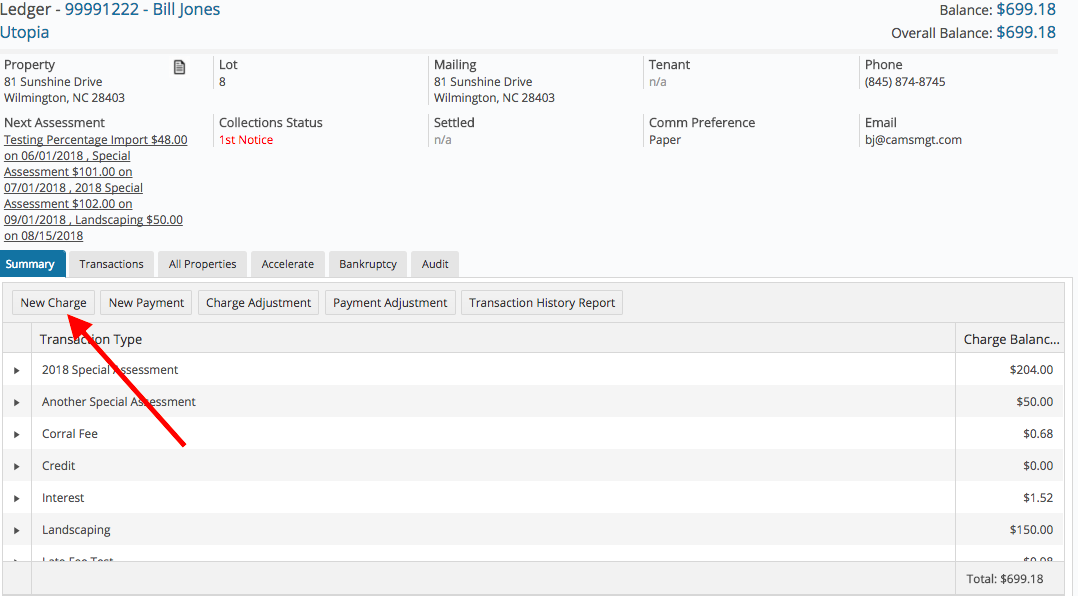 Next, select the Transaction Type. The list of choices will be based on the assessment types created on the Association > Assessments page.

Then select a date to post the charge, followed by the amount, and if needed, a brief description. Quick note: The Transaction Type and Description will show on the line item in Account Ledger. Once finished, clicking Update will post the charge to the Homeowners account.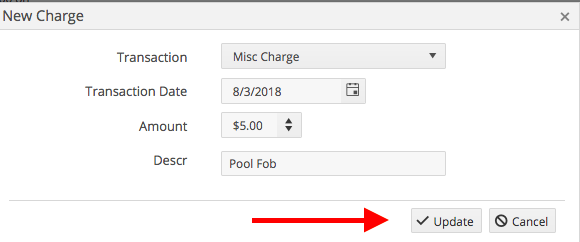 The charge can now be found by clicking on the Transactions page: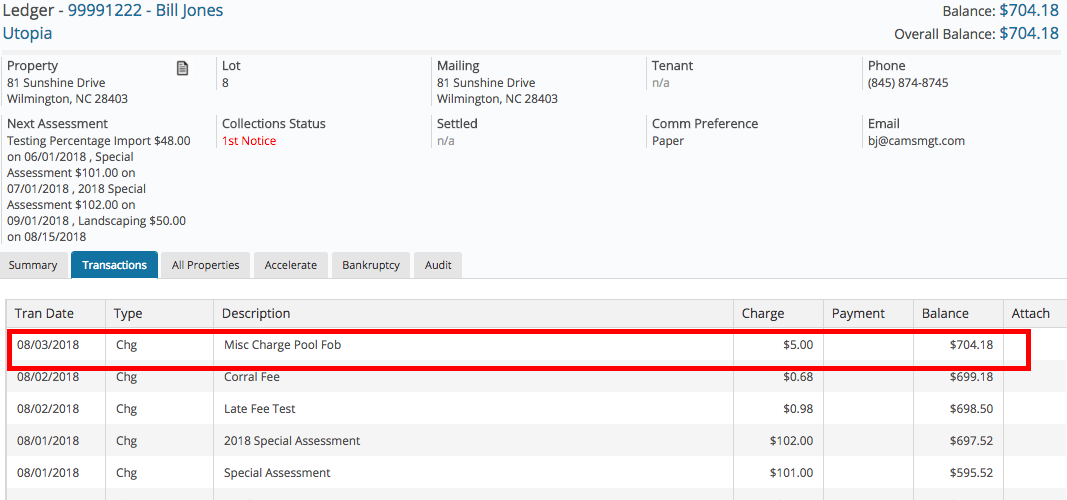 Additional Reference: See our tutorial video!