Vantaca offers the option to have third party print houses print and send your letters. The print houses that are currently connected to Vantaca for letters are South Data, Optimal Outsource and Page per Page.
In order to use these third parties, they need to be made active in screen Settings > Interfaces.
South Data needs a Client No, User ID and Password, all provided by South Data;
Optimal Outsource needs the User ID and Password, both provided by Optimal Outsource;
Page per Page just needs the Client ID, provided by Page per Page.
If a print house is active, in the Print Queue new buttons starting with "Send to" appear next to the "Print" button. Clicking these buttons will send the selected print jobs to the selected print house. They still get a print number and appear in the Jobs tab of the Print Queue.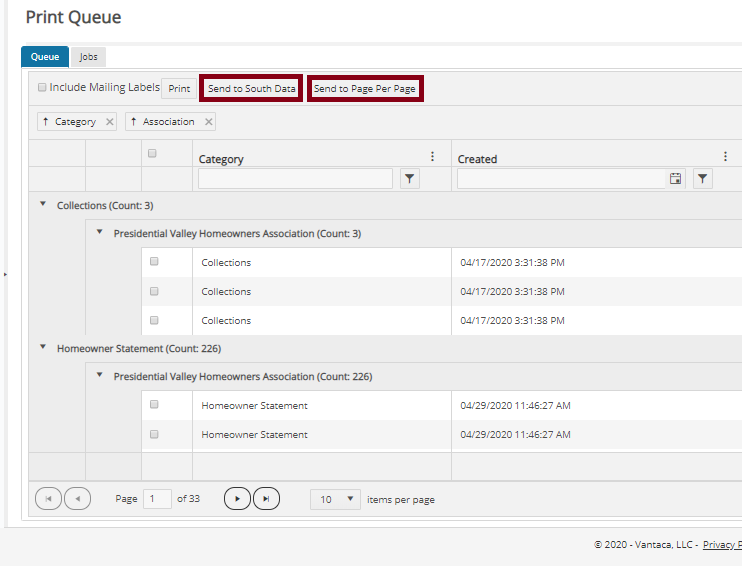 In the Jobs tab you can make hidden column "Status Detail" visible which shows order details for print jobs that were sent to a third party. The details contain the Association, the order number and the amount of letters sent.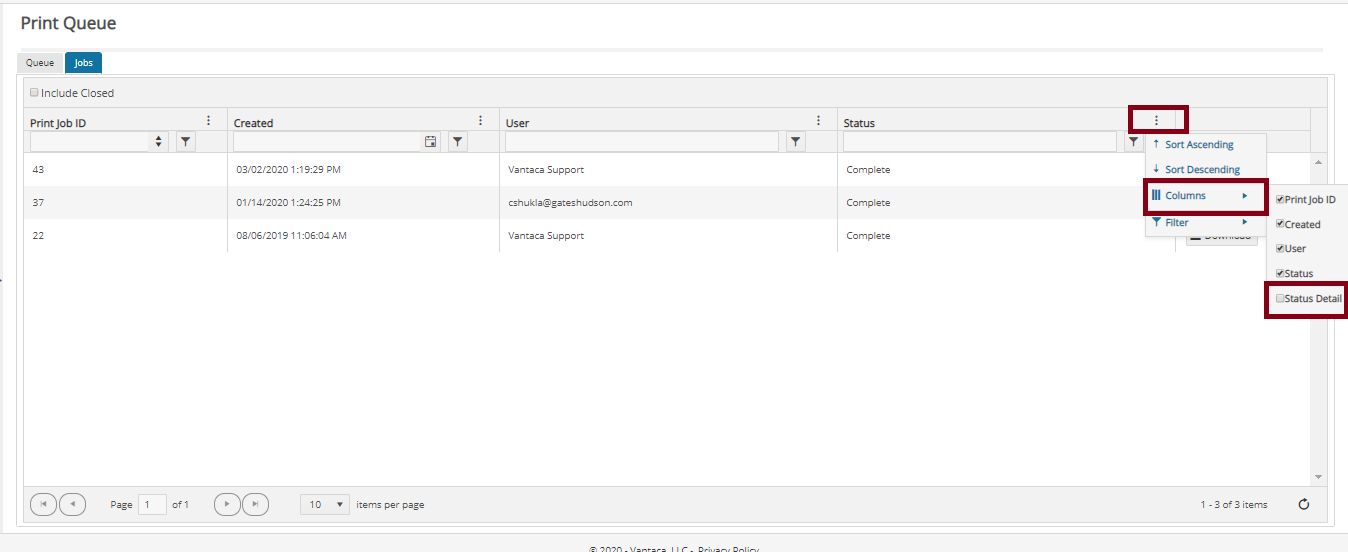 Third party print houses produce the exact same letters as the print queue jobs tab and will send it to all addresses specified by the Action Type Mail Format (such as "Mailing Address Only") and the available addresses.
If you have an account at the print house, you can log in there to review your order and often also proofs of your orders.
**Note: If you are sending billing as well as mailing orders to the same third party print house, make sure the account you have connected to your Vantaca database is configured to send both types of orders, or you may encounter errors.